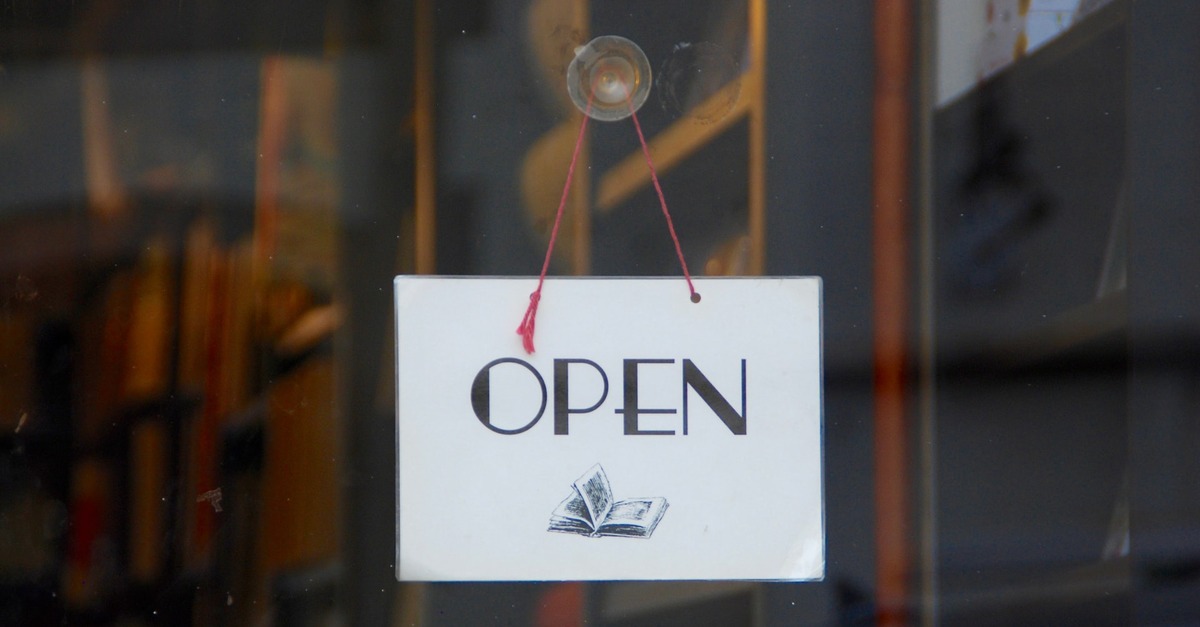 (Illustration: We are open. Welcome in. Image source: Photo by Leyre Labarga on Unsplash)
This page sorts out the SLA (Service Level Agreement) and availability of all the AWS products on the official website.
This page groups availability into 6 color levels for easier reading:
The URL link on the availability value will lead you to the SLA document of each services.
If there are more than two availabilities of the service, this page will choose the higher one, and list all the availabilities in remark.
AWS Cloud Products Series
AWS Cloud Products Study Notes Series will separate into couple tables. Each table has one perspective. In the end, I will summarize all in one.
Main Product List

: This is the main entrance of this series, and you can start looking for various observation angles or new products from here.

URL Path List

: Official website URL path analysis official website URL path to observe their classification and affiliation.

SLA List

: SLA (Service Level Agreement) and availability.
Figures
🚀: New launch, or GA (general availability, previously at preview) within 365 days.
📎: Official product web page.
🗒️: Ernest's notes.
AWS Cloud Products List
Analytics
| Product | Availability | Remark |
| --- | --- | --- |
| New expanded API capabilities in Amazon QuickSight 🚀 |   |   |
| AWS Lake Formation |   | n/a |
| AWS Glue for Ray (Preview) 🚀 |   |   |
| AWS Glue Data Quality (Preview) 🚀 |   |   |
| AWS Glue |  99.9% |   |
| AWS Data Pipeline |  99.9% |   |
| AWS Data Exchange |   | Unknown |
| AWS Clean Rooms (Preview) 🚀 |   |   |
| Automated data-prep for Amazon QuickSight Q 🚀 |   |   |
| Apache Spark support on Amazon Athena 🚀 |   |   |
| Amazon Redshift |  99.9% |   |
| Amazon Redshift Serverless (Preview) |   |   |
| Amazon Redshift Integration for Apache Spark 🚀 |   |   |
| Amazon Q in QuickSight 🚀 |   |   |
| Amazon QuickSight Paginated Reports 🚀 |   |   |
| Amazon QuickSight |  99.9% |   |
| Amazon OpenSearch Service 🚀 |   |   |
| Amazon OpenSearch Serverless (Preview) 🚀 |   |   |
| Amazon OpenSearch Service (successor to Amazon Elasticsearch Service) |   |   |
| Amazon Managed Streaming for Apache Kafka (Amazon MSK) Serverless (Preview) |   |   |
| Amazon Managed Streaming for Apache Kafka (MSK) |   |   |
| Amazon Kinesis |  99.9% |   |
| Amazon FinSpace |   |   |
| Amazon EMR Serverless (Preview) |   |   |
| Amazon EMR |  99.9% |   |
| Amazon DataZone (Preview) 🚀 |   |   |
| Amazon CloudSearch |  99.9% |   |
| Amazon Athena |  99.9% |   |
AR & VR
| Product | Availability | Remark |
| --- | --- | --- |
| Amazon Sumerian |   | Unknown |
Application Integration
| Product | Availability | Remark |
| --- | --- | --- |
| B2B Data Interchange 🚀 |   |   |
| AWS Step Functions |  99.9% |   |
| Amazon Simple Queue Service (SQS) |  99.9% |   |
| Amazon Simple Notification Service (SNS) |  99.9% |   |
| Amazon MQ |  99.9% |   |
| Amazon Managed Workflows for Apache Airflow (MWAA) |   |   |
| Amazon EventBridge |  99.99% |   |
| Amazon AppFlow |  99.9% |   |
Architecture Strategy
| Product | Availability | Remark |
| --- | --- | --- |
| AWS Well-Architected Tool |   | n/a |
Blockchain
| Product | Availability | Remark |
| --- | --- | --- |
| Amazon Quantum Ledger Database (QLDB) |  99.9% |   |
| Amazon Managed Blockchain |  99.9% |   |
Business Application
| Product | Availability | Remark |
| --- | --- | --- |
| Amazon One Enterprise 🚀 |   |   |
Business Applications
| Product | Availability | Remark |
| --- | --- | --- |
| Step-by-step guides for Amazon Connect agent workspace (Preview) 🚀 |   |   |
| Call summarization in Contact Lens for Amazon Connect |   |   |
| AWS Wickr 🚀 |   |   |
| AWS Supply Chain (Preview) 🚀 |   |   |
| Amazon WorkMail |  99.9% |   |
| Amazon WorkDocs |  99.9% |   |
| Amazon Honeycode |   |   |
| Amazon Dash Cart 🚀 |   |   |
| Amazon Connect forecasting, capacity planning, and scheduling 🚀 |   |   |
| Amazon Connect |  99.99% |   |
| Amazon Chime SDK |   |   |
| Amazon Chime |  99.9% |   |
| Alexa for Business |  99.9% |   |
Cloud Financial Management
| Product | Availability | Remark |
| --- | --- | --- |
| Savings Plans |   | n/a |
| Reserved Instance (RI) Reporting |   |   |
| AWS Cost Explorer |  99.9% |   |
| AWS Cost and Usage Report |   | n/a |
| AWS Budgets |  99.9% |   |
Compute
Product
Availability
Remark
VMware Cloud on AWS
 99.99%
99.99%: SDDC Infra Multi-AZ
99.9%: SDDC Infra Single-AZ
99.9%: SDDC Management
99.9%: VMware Site Recovery Mgmt
Local Zones now generally available in Buenos Aires, Copenhagen, Helsinki and Muscat 🚀
 
 
AWS Local Zones 🚀
 
 
EC2 Image Builder 🚀
 
 
AWS Wavelength
 
Unknown
AWS Snow Family
 
n/a
AWS SimSpace Weaver 🚀
 
 
AWS Serverless Application Repository
 
Unknown
AWS Outposts 1U and 2U
 
 
AWS Outposts
 
Unknown
AWS Lambda SnapStart 🚀
 
 
AWS Lambda
 99.95%
 
AWS Fargate
 99.99%
 
AWS Elastic Beanstalk
 
Unknown
AWS Compute Optimizer
 
n/a
AWS Batch
 
Unknown
AWS Auto Scaling
 
Unknown
AWS App Runner
 
 
Amazon Elastic Container Service (ECS)
 99.99%
 
Amazon Elastic Kubernetes Service (EKS)
 99.95%
 
Amazon Lightsail
 99.99%
 
Amazon EC2 X2iezn Instances (Coming Soon)
 
 
Amazon EC2 X2idn/X2iedn Instances (Coming Soon)
 
 
Amazon EC2 Trn1 Instances (Preview)
 
 
Amazon EC2 Spot Instances
 
 
Amazon EC2 R8g Instances (Preview) 🚀
 
 
Amazon EC2 M6a Instances
 
 
Amazon EC2 M1 Mac Instances (Preview)
 
 
Amazon EC2 Inf2 Instances (Preview) 🚀
 
 
Amazon EC2 Im4gn/Is4gen Instances
 
 
Amazon EC2 I4i Instances (Coming Soon)
 
 
Amazon EC2 Hpc7g Instances (Coming Soon) 🚀
 
 
Amazon EC2 Hpc6id instances 🚀
 
 
Amazon EC2 G5g Instances
 
 
Amazon EC2 C7gn Instances (Preview) 🚀
 
 
Amazon EC2 C7g Instances & Graviton3 (Preview)
 
 
Amazon EC2 Auto Scaling
 
Unknown
Amazon EC2
 99.99%
 
Containers
| Product | Availability | Remark |
| --- | --- | --- |
| Red Hat OpenShift Service on AWS |   | Unknown |
| AWS Marketplace for Containers Anywhere |   |   |
| AWS Fargate |  99.99% |   |
| AWS Copilot |   | Unknown |
| AWS App2Container |   | n/a |
| Amazon Elastic Kubernetes Service (EKS) |  99.95% |   |
| Amazon Elastic Container Service (ECS) |  99.99% |   |
| Amazon Elastic Container Registry (ECR) |   |   |
Database
| Product | Availability | Remark |
| --- | --- | --- |
| Amazon RDS for MySQL zero-ETL integration with Amazon Redshift 🚀 |   |   |
| Amazon RDS for Db2 🚀 |   |   |
| Amazon ElastiCache Serverless 🚀 |   |   |
| Amazon Aurora PostgreSQL zero-ETL integration with Amazon Redshift 🚀 |   |   |
| Amazon Aurora Limitless Database 🚀 |   |   |
Databases
Developer Tools
| Product | Availability | Remark |
| --- | --- | --- |
| AWS X-Ray |  99.9% |   |
| AWS Tools and SDKs |   | n/a |
| AWS Fault Injection Simulator |   | n/a |
| AWS Command Line Interface (CLI) |   |   |
| AWS CodeStar |   | Unknown |
| AWS CodePipeline |  99.9% |   |
| AWS CodeDeploy |  99.9% |   |
| AWS CodeCommit |  99.9% |   |
| AWS CodeBuild |  99.9% |   |
| AWS CodeArtifact |  99.9% |   |
| AWS CloudShell |   | n/a |
| AWS Cloud9 |   | Unknown |
| AWS Cloud Development Kit (CDK) |   | n/a |
| AWS Cloud Control API |   |   |
| Amazon Corretto |   | n/a |
| Amazon CodeCatalyst (Preview) 🚀 |   |   |
End-User Computing (EUC)
| Product | Availability | Remark |
| --- | --- | --- |
| Amazon WorkSpaces |  99.9% |   |
| Amazon WorkLink |  99.9% |   |
| Amazon AppStream 2.0 |  99.9% |   |
End User Computing
| Product | Availability | Remark |
| --- | --- | --- |
| Amazon WorkLink |  99.9% |   |
| Amazon WorkSpaces |  99.9% |   |
| Amazon WorkSpaces Thin Client 🚀 |   |   |
| Amazon WorkSpaces Family 🚀 |   |   |
| Amazon AppStream 2.0 |  99.9% |   |
Front-End Web & Mobile
Game Tech
| Product | Availability | Remark |
| --- | --- | --- |
| Open 3D Engine (O3DE) |   |   |
| Amazon Lumberyard |   | Unknown |
| Amazon GameLift |  99.9% |   |
Generative AI
| Product | Availability | Remark |
| --- | --- | --- |
| Amazon Q Code Transformation (Preview) 🚀 |   |   |
| Amazon Q 🚀 |   |   |
Internet of Things
| Product | Availability | Remark |
| --- | --- | --- |
| AWS Partner Device Catalog |   | n/a |
| AWS IoT Things Graph |  99.9% |   |
| AWS IoT TwinMaker |   |   |
| AWS IoT SiteWise |  99.9% |   |
| AWS IoT RoboRunner |   |   |
| AWS IoT Greengrass |   |   |
| AWS IoT FleetWise |   |   |
| AWS IoT ExpressLink (Preview) |   |   |
| AWS IoT Events |  99.9% |   |
| AWS IoT EduKit |   |   |
| AWS IoT Device Management |  99.9% |   |
| AWS IoT Device Defender |  99.9% |   |
| AWS IoT Core |  99.9% |   |
| AWS IoT Button |   | n/a |
| AWS IoT Analytics |  99.9% |   |
| AWS IoT 1-Click |  99.9% |   |
| FreeRTOS |   | n/a |
Machine Learning
Product
Availability
Remark
TensorFlow on AWS
 
n/a
PyTorch on AWS
 
n/a
ML Governance with Amazon SageMaker (Preview) 🚀
 
 
AWS Panorama
 
 
Amazon Inferentia
 
n/a
AWS HealthScribe 🚀
 
 
AWS DeepRacer
 
n/a
AWS DeepLens
 
n/a
AWS DeepComposer
 
n/a
AWS Deep Learning Containers
 
n/a
AWS Deep Learning AMIs
 
n/a
Apache MXNet on AWS
 
n/a
Amazon Translate
 99.9%
 
Amazon Transcribe
 99.9%
 
Amazon Textract
 99.9%
 
Amazon SageMaker Training Compiler
 
 
Amazon SageMaker Studio Lab
 
 
Amazon SageMaker now supports geospatial ML (Preview) 🚀
 
 
Amazon SageMaker Ground Truth Plus
 
 
Amazon SageMaker Ground Truth
 
n/a
Amazon SageMaker Canvas
 
 
Amazon SageMaker
 99.95%
99.95%: Online Inference
99.9%: Batch Transform
Amazon Rekognition
 99.9%
 
Amazon Polly
 99.9%
 
Amazon Personalize
 99.9%
 
Amazon Omics 🚀
 
 
Amazon Monitron
 
Unknown
Amazon Lookout for Vision
 
Unknown
Amazon Lookout for Metrics
 
Unknown
Amazon Lookout for Equipment
 
 
Amazon Lex Automated Chatbot Designer (Preview)
 
 
Amazon Lex
 99.9%
 
Amazon Kendra
 99.9%
 
Amazon HealthLake
 
 
Amazon Fraud Detector
 99.9%
 
Amazon Forecast
 99.95%
 
Amazon Elastic Inference
 99.99%
 
Amazon DevOps Guru for RDS
 
 
Amazon DevOps Guru
 
Unknown
Amazon Comprehend
 99.9%
 
Amazon CodeWhisperer 🚀
 
 
Amazon CodeGuru
 
Unknown
Amazon Bedrock 🚀
 
 
Amazon Augmented AI
 
Unknown
Management & Governance
| Product | Availability | Remark |
| --- | --- | --- |
| AWS Trusted Advisor |   | n/a |
| AWS Systems Manager |  99.9% |   |
| AWS Service Management Connector |   |   |
| AWS Service Catalog |  99.9% |   |
| AWS Resilience Hub |   |   |
| AWS Proton |   |   |
| AWS Personal Health Dashboard |   | n/a |
| AWS Organizations |   | n/a |
| AWS OpsWorks |  99.9% |   |
| AWS Management Console |   | n/a |
| AWS Managed Services |   | n/a |
| AWS License Manager |   | n/a |
| AWS Launch Wizard |   |   |
| AWS Distro for OpenTelemetry |   |   |
| AWS Control Tower Data Residency Guardrails |   |   |
| AWS Control Tower |   | Unknown |
| AWS Management Console Mobile Application |   |   |
| AWS Config |  99.9% |   |
| AWS CloudTrail |  99.9% |   |
| AWS CloudFormation |   | Unknown |
| AWS Chatbot |   | Unknown |
| Amazon Managed Service for Prometheus |   | Unknown |
| Amazon Managed Grafana |   |   |
| Amazon CloudWatch Internet Monitor 🚀 |   |   |
| Amazon CloudWatch Internet Monitor (Preview) 🚀 |   |   |
| Amazon CloudWatch |  99.9% |   |
Media Services
| Product | Availability | Remark |
| --- | --- | --- |
| AWS Elemental MediaTailor |  99.9% |   |
| AWS Elemental MediaStore |  99.9% |   |
| AWS Elemental MediaPackage |  99.9% |   |
| AWS Elemental MediaLive |  99.9% |   |
| AWS Elemental MediaConvert |  99.9% |   |
| AWS Elemental MediaConnect |  99.9% |   |
| AWS Elemental Appliances & Software |   | n/a |
| AWS Nimble Studio |   |   |
| Amazon Kinesis Video Streams |  99.9% |   |
| Amazon Interactive Video Service |  99.9% |   |
| Amazon Elastic Transcoder |  99.9% |   |
Migration
| Product | Availability | Remark |
| --- | --- | --- |
| CloudEndure Migration |   | Unknown |
| Migration Evaluator (formerly TSO Logic) |   | n/a |
| AWS Application Migration Service (MGN) |   |   |
| AWS Transfer Family |   | Unknown |
| AWS Snow Family |   | n/a |
| AWS Server Migration Service (SMS) |   |   |
| AWS Migration Hub |   | n/a |
| AWS Mainframe Modernization |   |   |
| AWS DataSync |   | Unknown |
| AWS Database Migration Service (DMS) |   |   |
| AWS Application Discovery Service |   | Unknown |
Networking & Content Delivery
Quantum Technologies
| Product | Availability | Remark |
| --- | --- | --- |
| Amazon Braket |  99.9% |   |
Robotics
| Product | Availability | Remark |
| --- | --- | --- |
| AWS RoboMaker |  99.9% |   |
Satellite
| Product | Availability | Remark |
| --- | --- | --- |
| AWS Ground Station |  99.9% |   |
Security, Identity, & Compliance
| Product | Availability | Remark |
| --- | --- | --- |
| GuardDuty ECS Runtime Monitoring 🚀 |   |   |
| AWS WAF |  99.95% |   |
| AWS Single Sign-On (SSO) |   |   |
| AWS Shield |   | Unknown |
| AWS Security Hub |  99.9% |   |
| AWS Secrets Manager |  99.9% |   |
| AWS Resource Access Manager |   | Unknown |
| AWS Network Firewall |  99.99% |   |
| AWS Key Management Service (KMS) |   |   |
| AWS Identity and Access Management |   |   |
| AWS IAM Identity Center 🚀 |   |   |
| AWS Firewall Manager |  99.9% |   |
| AWS Directory Service |  99.9% |   |
| AWS CloudHSM |  99.95% |   |
| AWS Certificate Manager |  99.9% | 99.9%: Private Certificate Authority |
| AWS Audit Manager |   | Unknown |
| AWS Artifact |   | Unknown |
| Amazon Verified Permissions (Preview) 🚀 |   |   |
| Amazon Security Lake (Preview) 🚀 |   |   |
| Amazon Macie |  99.9% |   |
| Amazon Inspector |  99.9% |   |
| Amazon GuardDuty |  99.9% |   |
| Amazon Detective |  99.9% |   |
| Amazon Cognito |  99.9% |   |
Serverless
| Product | Availability | Remark |
| --- | --- | --- |
| AWS Application Composer (Preview) 🚀 |   |   |
Storage
Product
Availability
Remark
CloudEndure Disaster Recovery
 
Unknown
AWS Elastic Disaster Recovery (DRS)
 
 
AWS Storage Gateway
 
Unknown
AWS Snow Family
 
n/a
AWS Backup support for VMware workloads
 
 
AWS Backup support for Amazon S3 (Preview)
 
 
AWS Backup
 99.9%
 
Amazon S3 Glacier Instant Retrieval
 
 
Amazon S3 Express One Zone 🚀
 
 
Amazon Simple Storage Service (S3)
 99.9%
99.0%: S3 Intelligent-Tiering, S3 Standard-Infrequent Access, and S3 One Zone-Infrequent Access
99.9%: others
Amazon S3 Glacier
 99.9%
 
Amazon FSx for Windows File Server
 99.9%
 
Amazon FSx for OpenZFS
 
 
Amazon FSx for NetApp ONTAP scale-out file systems 🚀
 
 
Amazon FSx for Lustre
 99.9%
 
Amazon FSx
 
 
Amazon Elastic File System (EFS)
 99.99%
 
Amazon Elastic Block Store (EBS)
 99.99%
 
Amazon EFS Archive 🚀
 
 
Amazon EBS Snapshots Archive
 
 
Latest updated: November 29, 2023