(Illustration: Shot from the small gazebo on the side of Gyōkō-dōri, towards the entrance of the Imperial Palace Outer Garden and Ginza. Image source: Ernest.)
About
When planning the year-end AWS re:Invent trip for 2022/Q3, I was unsure about the Q4 COVID-19 situation in Japan and whether entry would be allowed. However, I wanted to stop in Japan for a layover to have sushi. I prepared an alternative plan: if entry was not allowed, I would sleep on the floor in the transit area of Haneda Airport. If entry was allowed, I would go on a 12-hour whirlwind trip.
Fortunately, entry was permitted. I arranged for my checked luggage to be collected at my final destination when departing from the US West Coast. So, I traveled lightly in and out of Tokyo Haneda Airport. My flight landed at 19:00pm, I got the health card in pink at 19:25pm, passed customs declaration at 19:35pm, and boarded the train to Higashi Ginza at 19:40pm. After checking into my hotel and getting my room, I couldn't wait to go out for a sushi dinner. After a satisfying meal, I went on a nighttime stroll to see the ginkgo trees, followed by Ginza, the Imperial Palace Outer Garden, and Tokyo Station.
One reason for choosing this route was that the endpoints of 2022 and 2019 were both linked through AWS re:Invent trips. In 2019, I also went from Tokyo Station and Gyōkō-dōri to the rare public opening of Daijōkyū for the Daijosai festival. Coincidentally, I even bumped into Tim Cook at an Omotesando station exit, whom I hadn't met in the Bay Area. Interestingly, Tim Cook was also in Tokyo during the same week of this 2022 trip.
Night View
Starting from Sushi Hanamaru Ginza, I couldn't connect to Google Fi at the time, but I had downloaded an offline map, so I picked a general direction and started walking.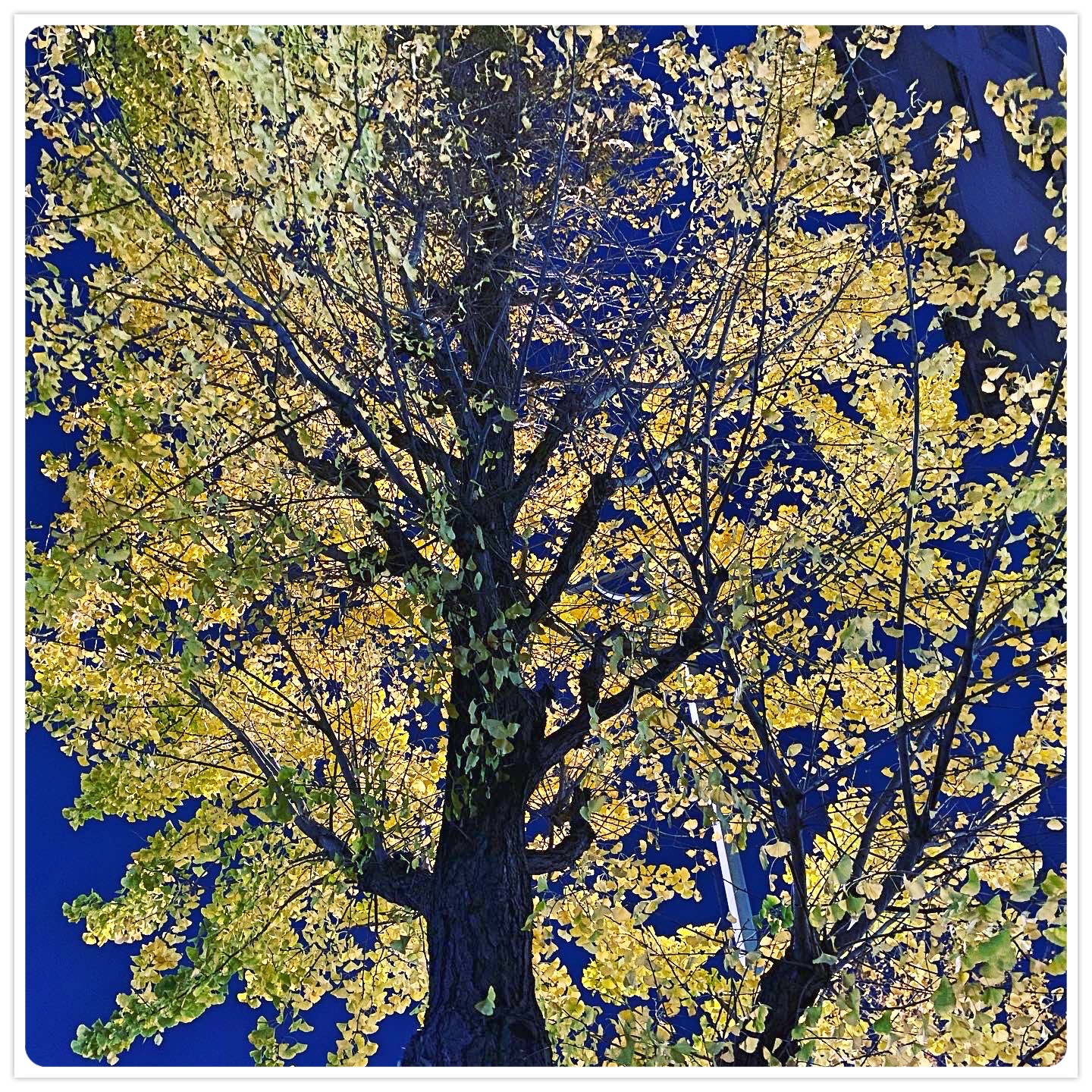 (The streetlights and tree leaves shimmered beautifully.)
Tokyo was filled with Christmas decorations and atmosphere at that time. I walked into the splendid "Marunouchi Nakadori" on my way.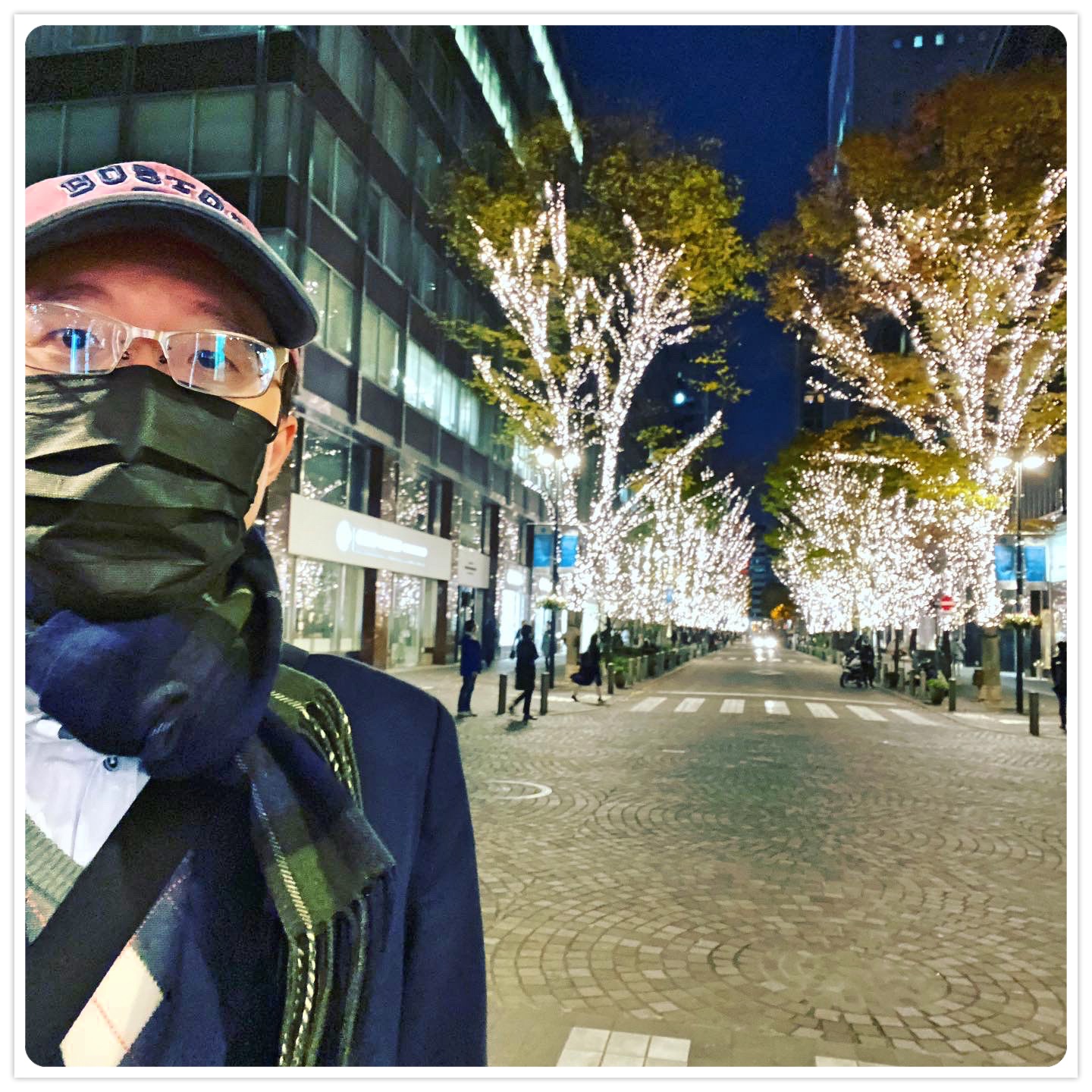 (A rare selfie? But the front camera doesn't perform well in low light…)
Continuing towards the Hibiya Moat near the outer perimeter of the Imperial Palace Outer Garden. Taking advantage of the backlight, passersby, silhouettes, and interplay of light and shadow, I quickly decided to snap a few photos. I was pleasantly surprised with the results I got from my hand-held iPhone 11. I checked the map and saw the sign with "404" written on it – was this really Gyōkō-dōri?!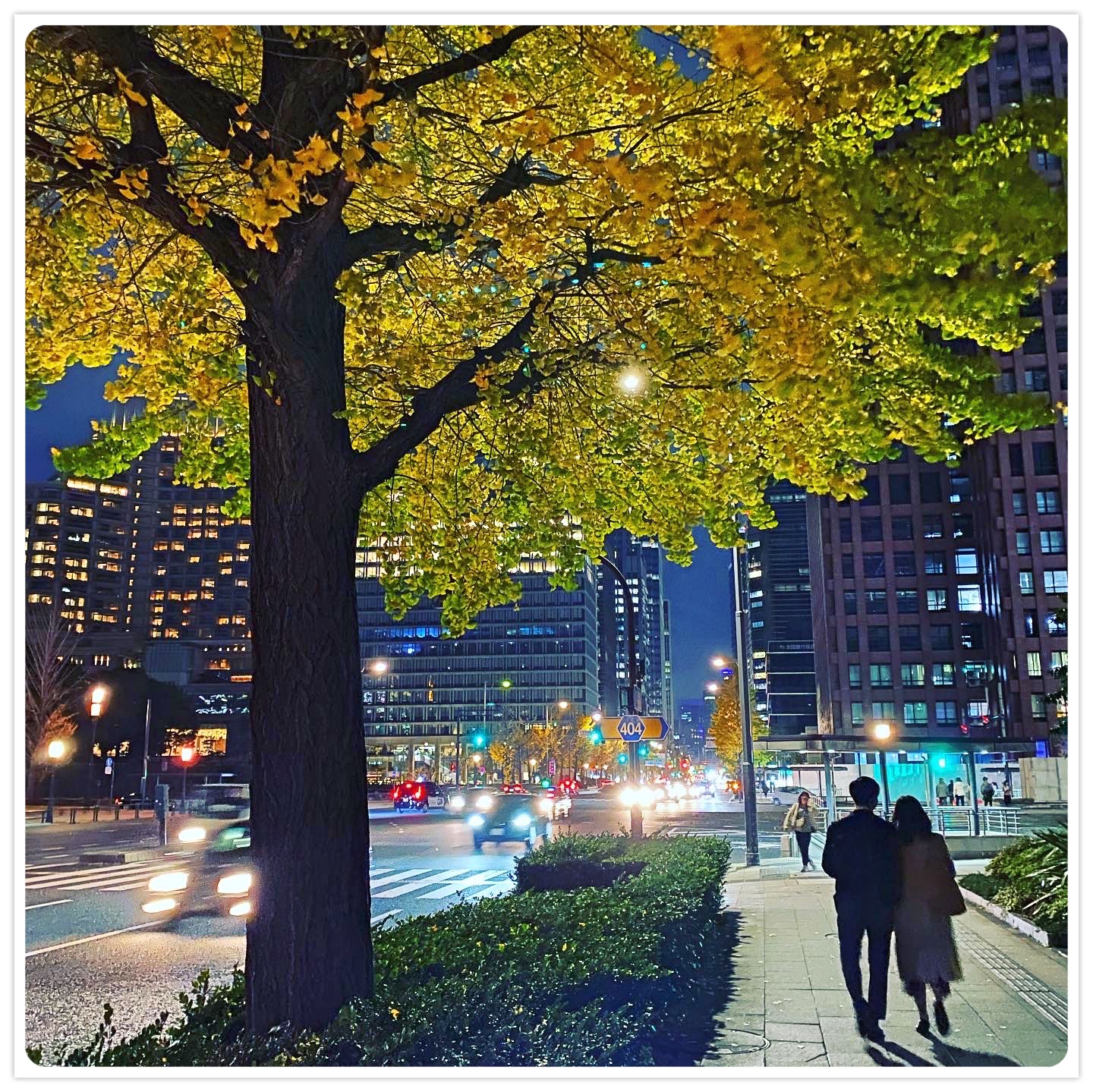 (What's up with the 404 on that sign, though… XDD)
Upon reaching Gyōkō-dōri (officially called "Tokyo Metropolitan Route 404 Imperial Palace Front Tokyo Parking Area Line"), the ground was covered with a large number of ginkgo leaves, making for great photos from all angles.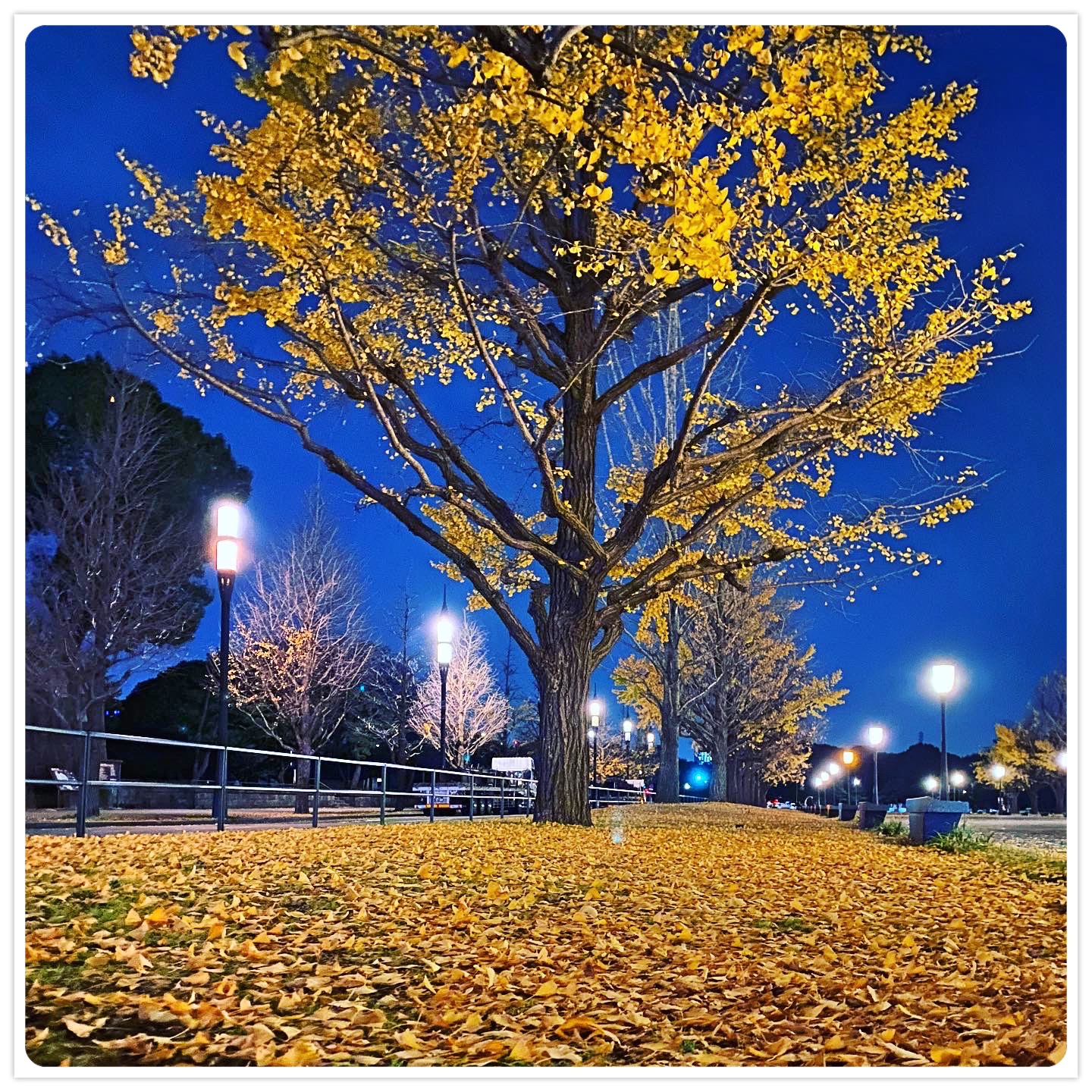 (Crouching down for a low-angle view of the ginkgo leaves.)
If it weren't for the cold winter temperatures, I would've liked to sit under these ginkgo trees with few people around and read a book on my Kindle before continuing my walk.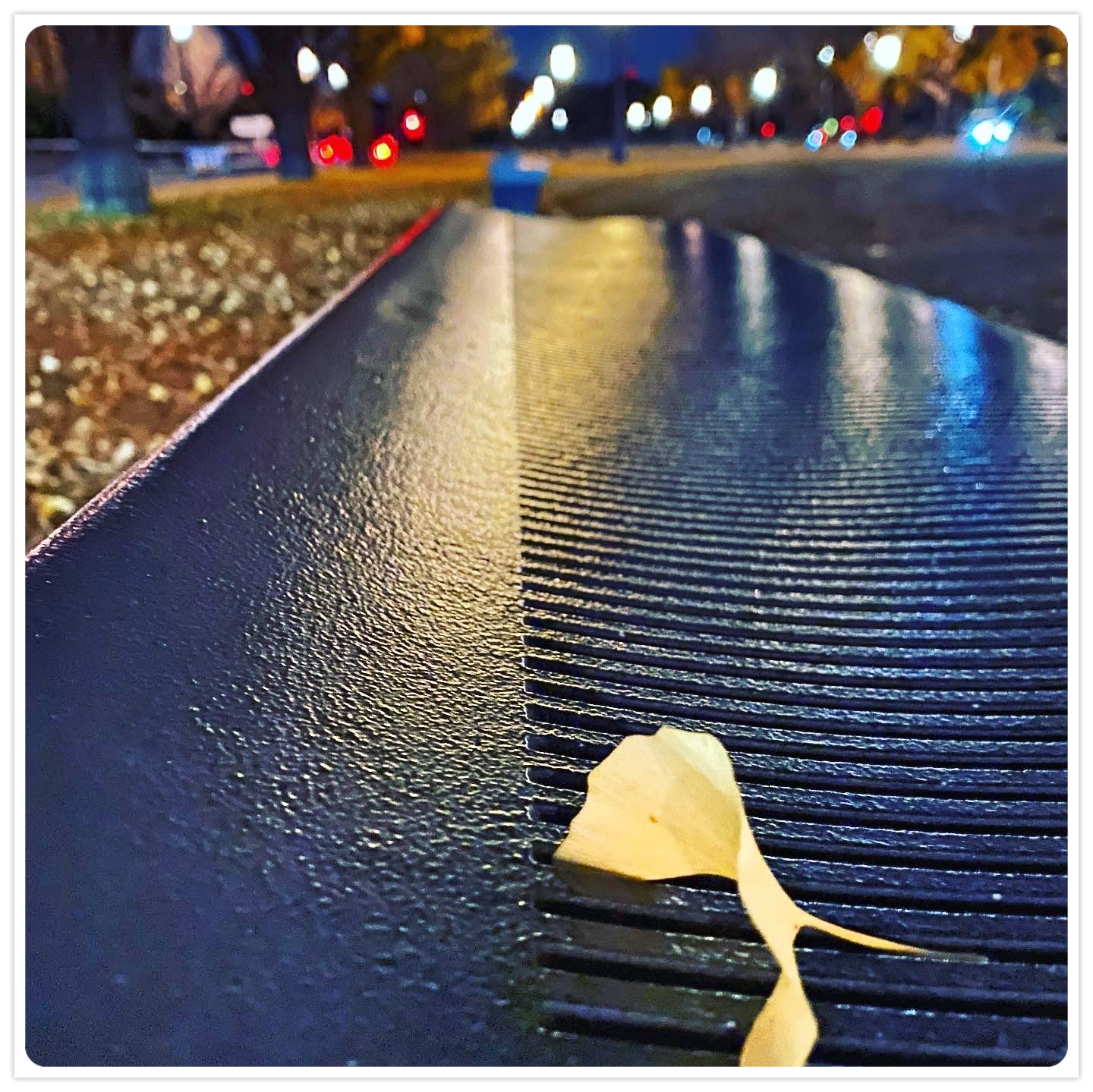 (This is the bench I wanted to sit on to read a book, but the cold made me reconsider…)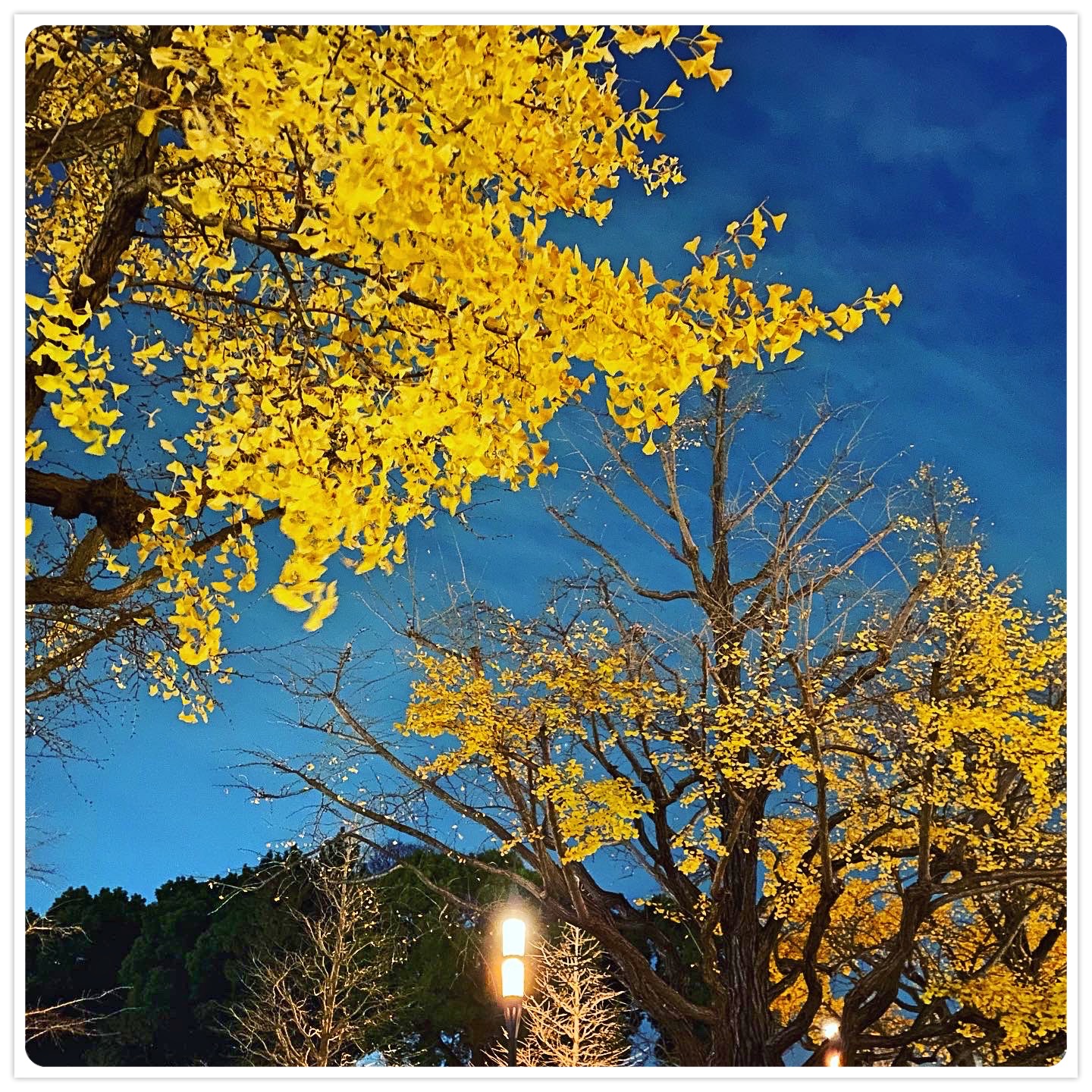 (I could never get tired of this yellow.)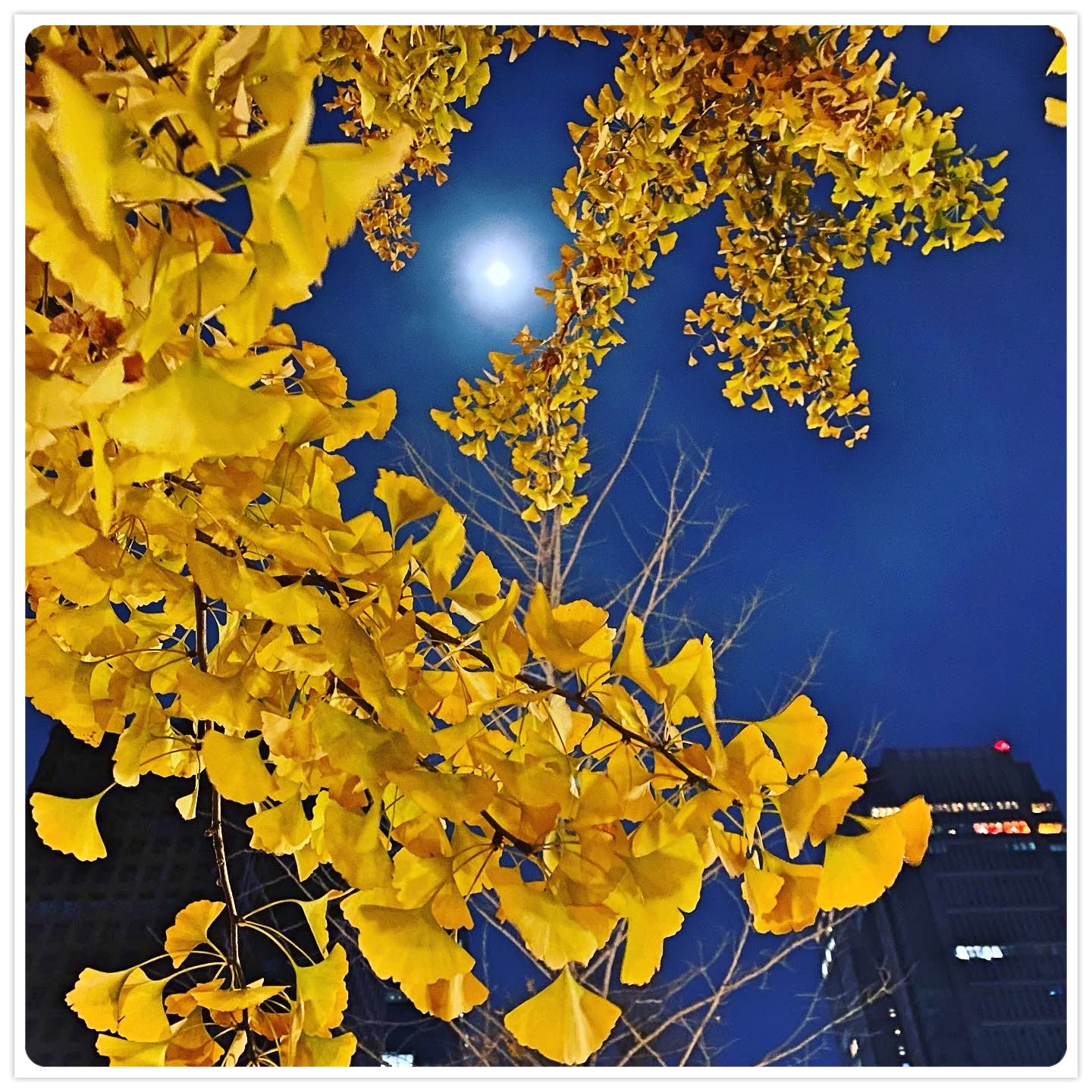 (I wanted to capture the vertical spiral of the ginkgo branches.)
In the afternoon of 2019, I took a photo at this gazebo during a visit to the rare Daijosai festival. This evening, I took another photo of the night view.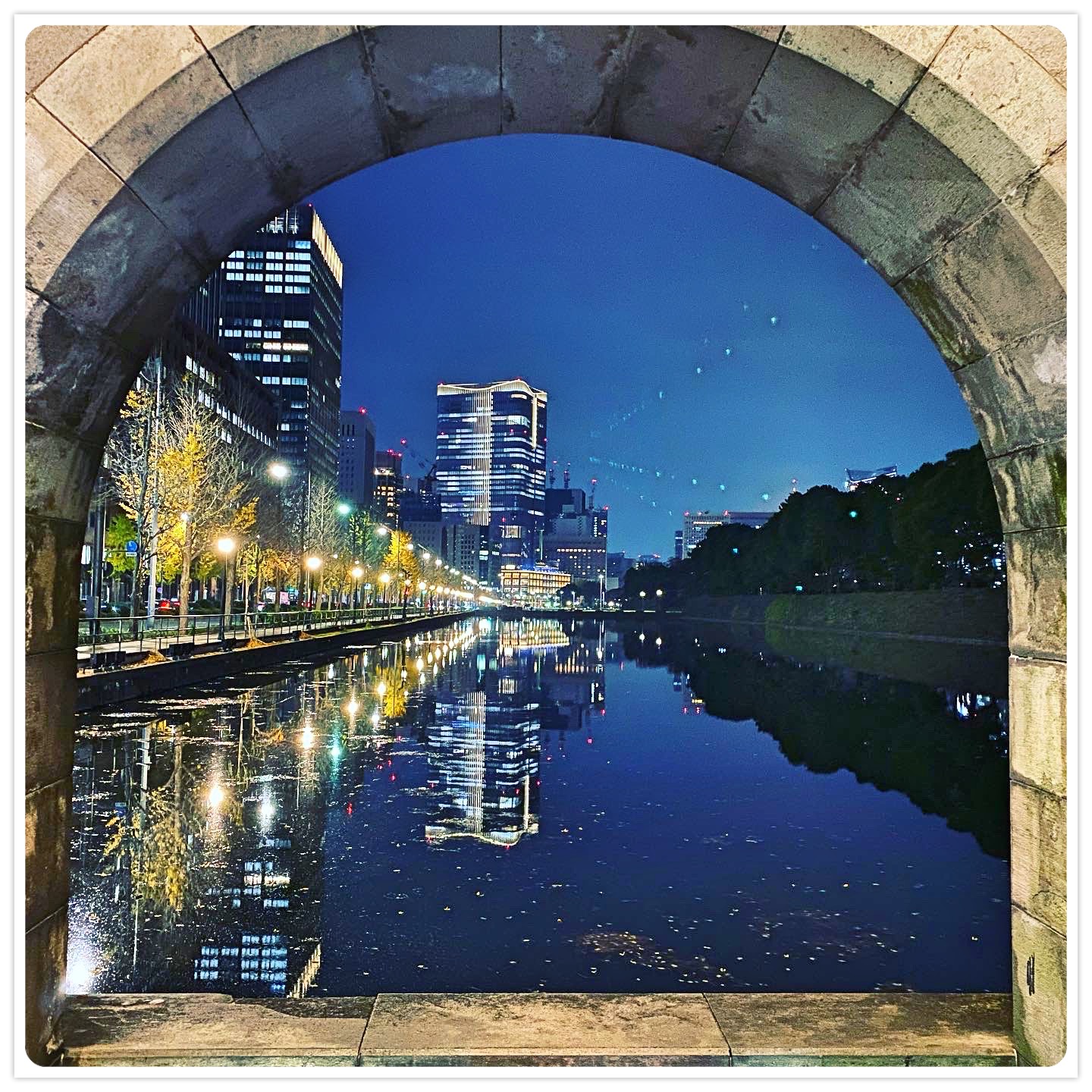 (We have reverse Mount Fuji, so is this a reverse ginkgo?!)
I started heading back, planning to walk through Tokyo Station and then to Higashi Ginza. I had to get up at 5am for a Tsukiji breakfast (for another round of sushi).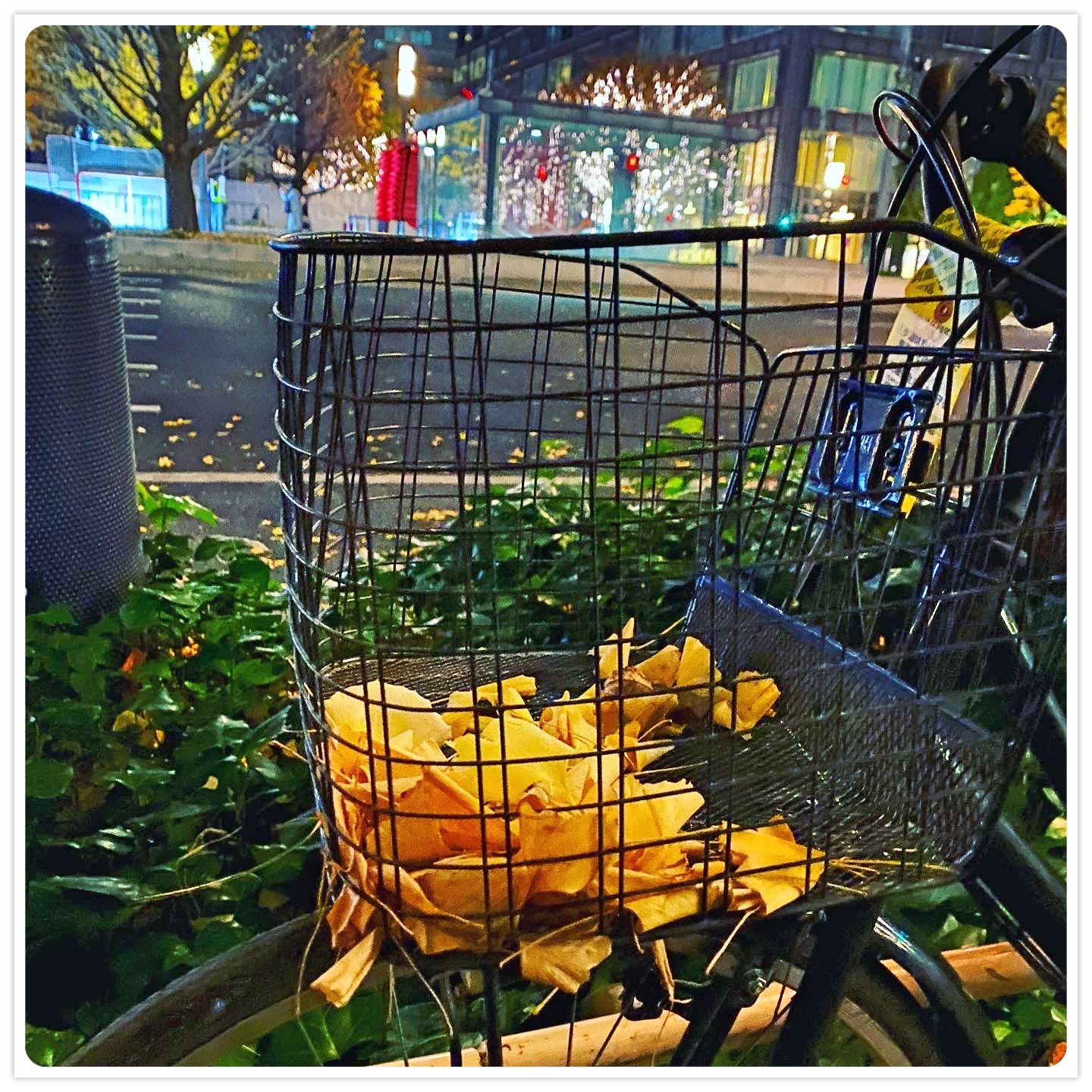 (Bicycles loaded with ginkgo leaves often shimmer gently at the roadside.)
Information