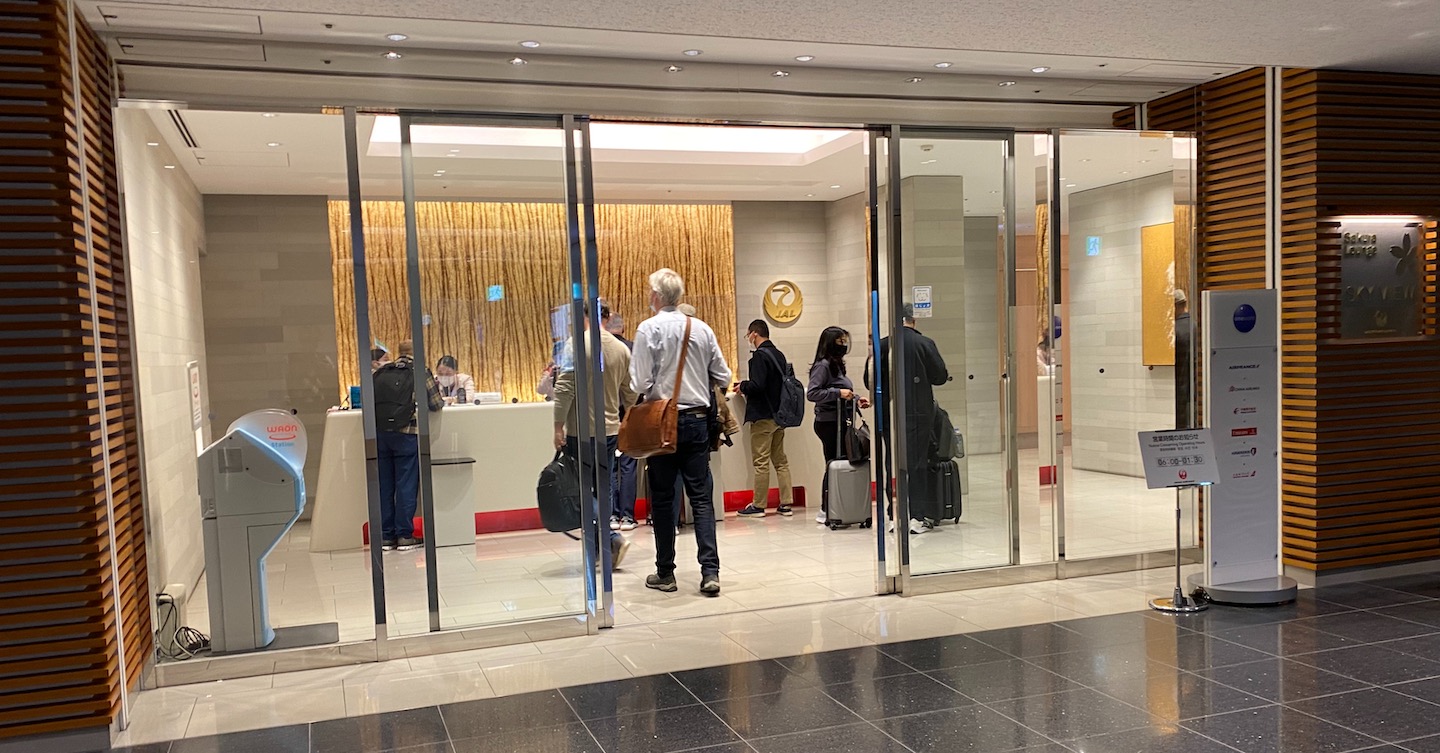 (Illustration: Tokyo Haneda HND T3 JAL Sakura Lounge entrance. Image source: Ernest)
About
As the pandemic is about to end, I made a quick 12-hour trip to Tokyo. I Wake up at 5am and head to Tsukiji for breakfast, took the train from Higashi-Ginza Station at 6 am, and arrived at Haneda Airport Terminal 3 at 6:31 am. At this time, Edo Koji wasn't open yet. After a quick visit to the observation deck to see airplanes and enjoy the breeze, I headed to the lounge for a Japanese-style breakfast before catching my 8:35 am flight to the next destination.
Access = JMB Sapphire (oneworld Sapphire)
---
Directions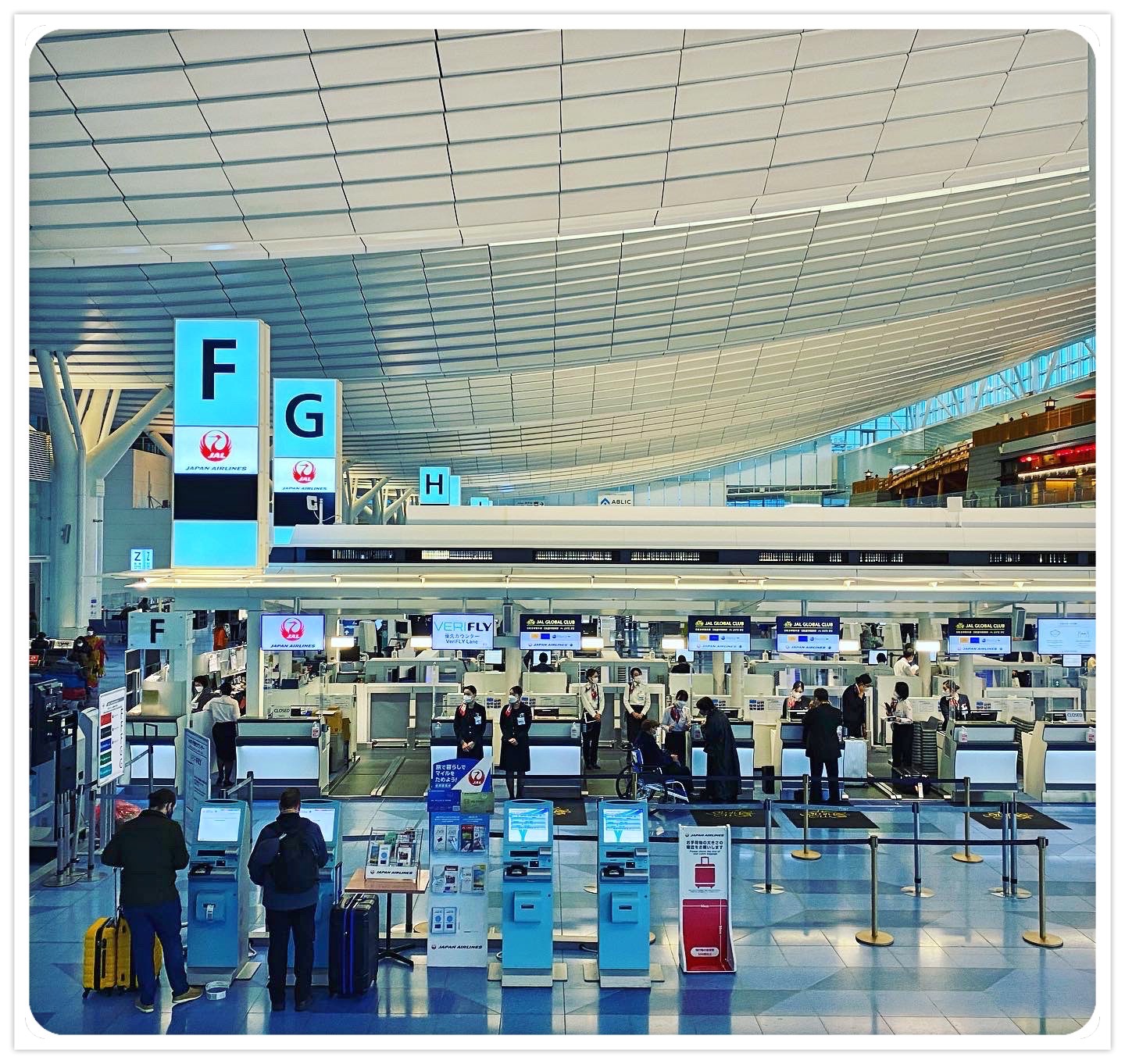 (6:39 am, already checked in and ready to visit the observation deck.)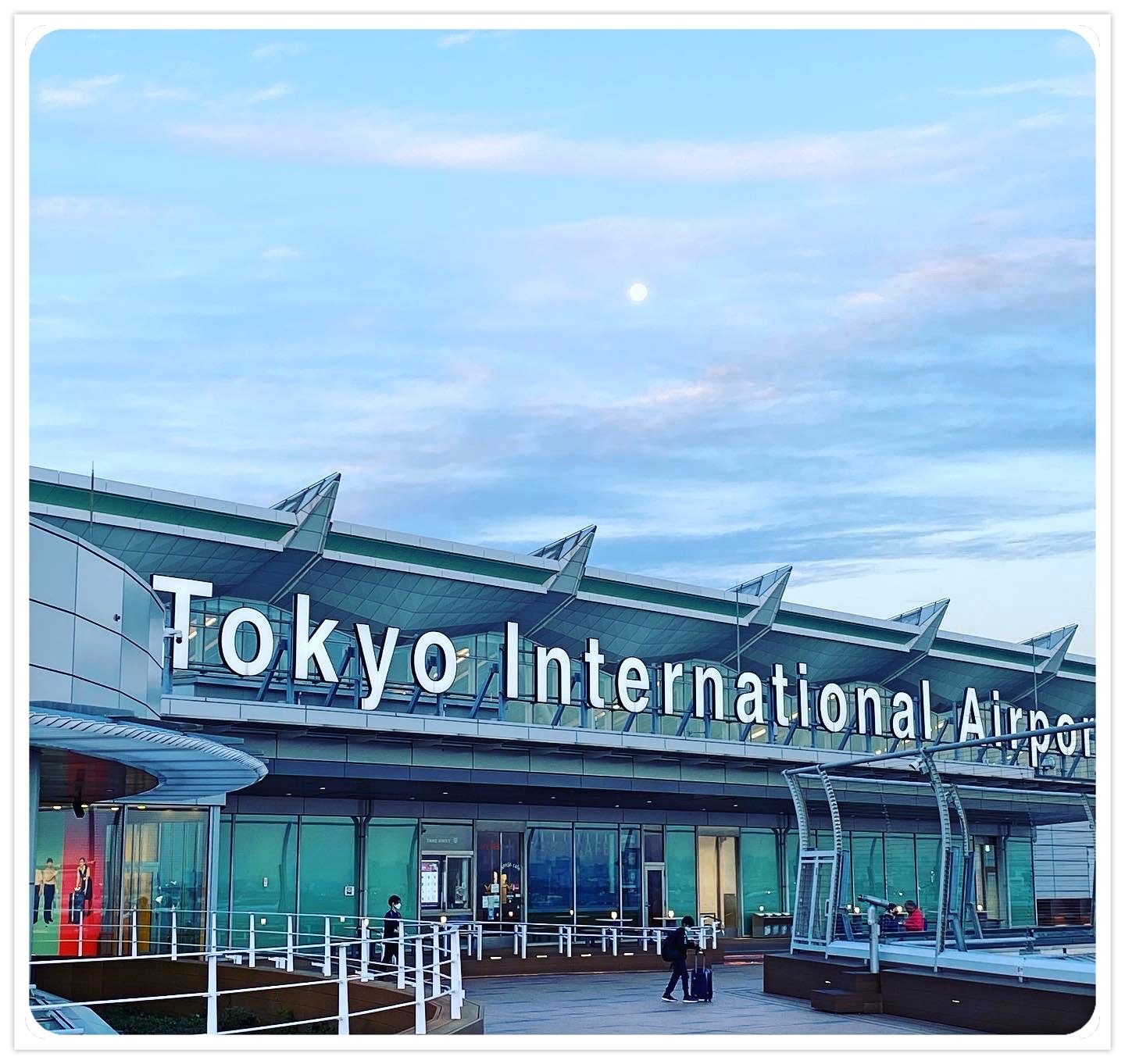 (Haneda Airport's morning blue sky.)
After passing the luggage inspection, turn left and head towards Gate 147. There's an escalator to the fifth floor where you'll find three lounges, one of which is JAL's Sakura Lounge. On the way, you'll pass by JAL's First-Class Lounge near Gate 112.
(Tokyo Haneda Airport T3 JAL Sakura Lounge, counter map.)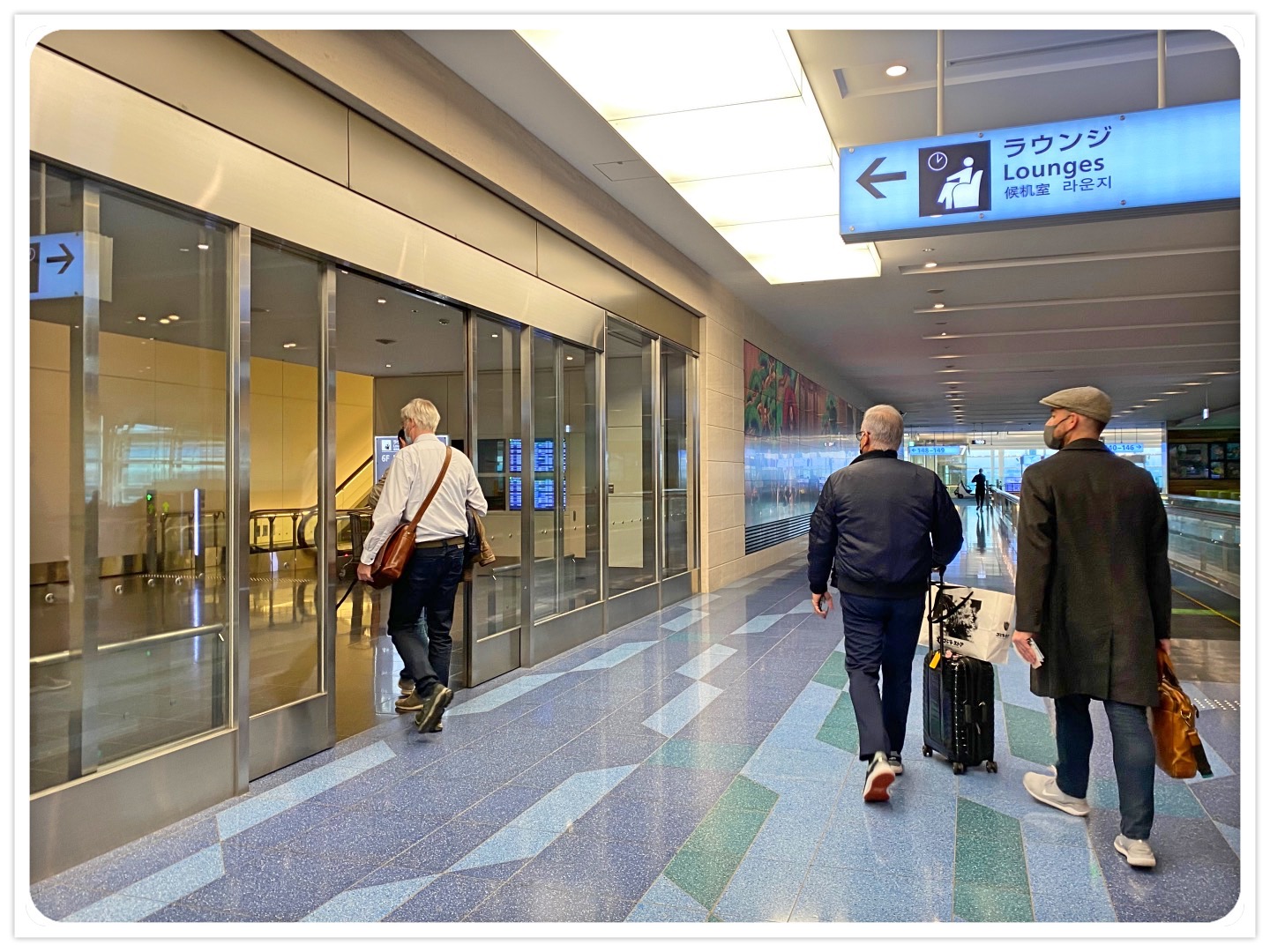 (Turn left and take the escalator up to the fifth floor.)
On the fifth floor, you'll find Delta Sky Club and Japan Airlines Sakura Lounge.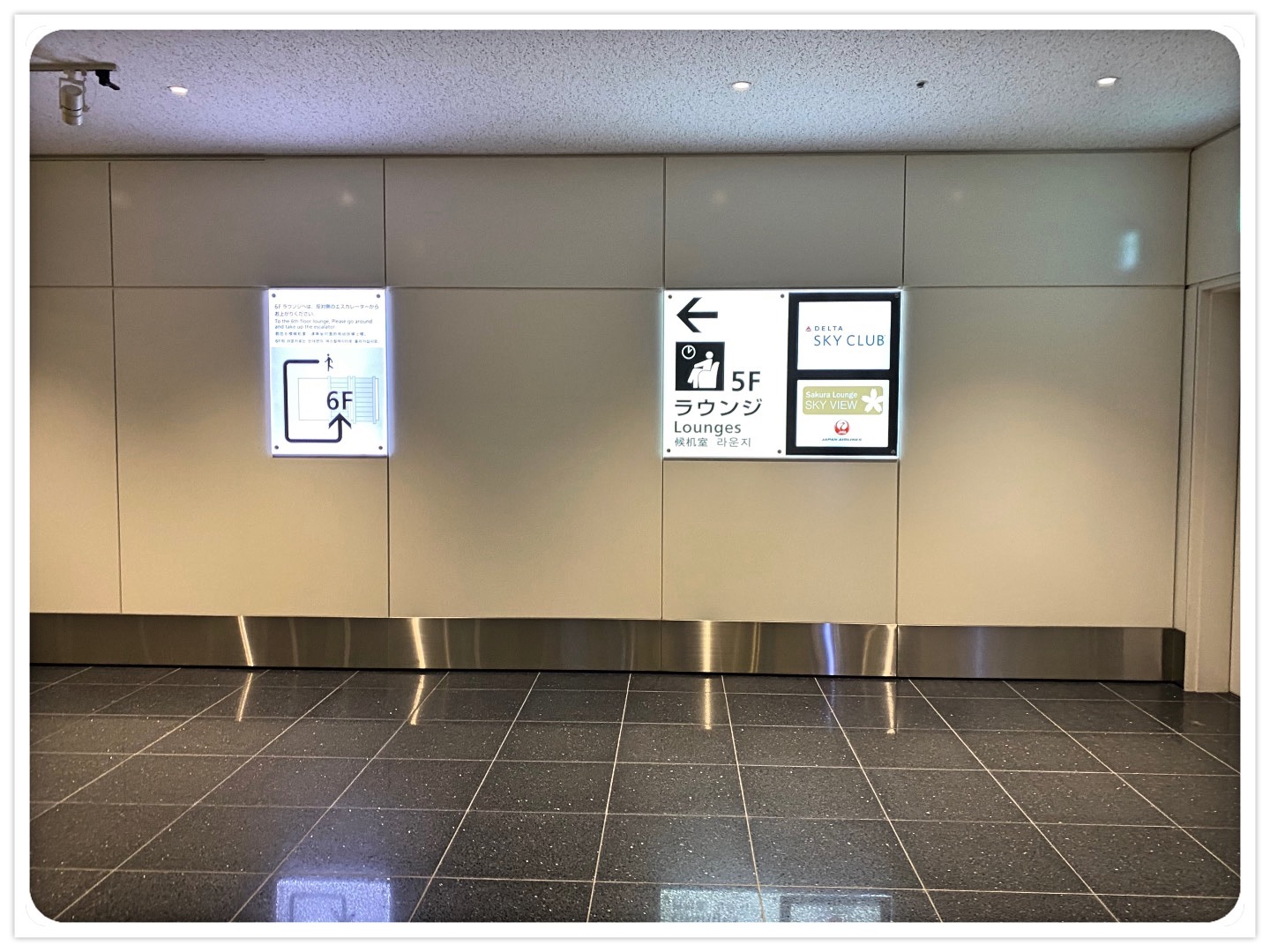 (Upon arriving on the fifth floor, you'll see directional signs.)
Around 7 am, there's already a crowd at the lounge entrance. Good thing I already had breakfast at Tsukiji. After entering, there's a dining area and a resting area. During breakfast time, most people gather in the dining area.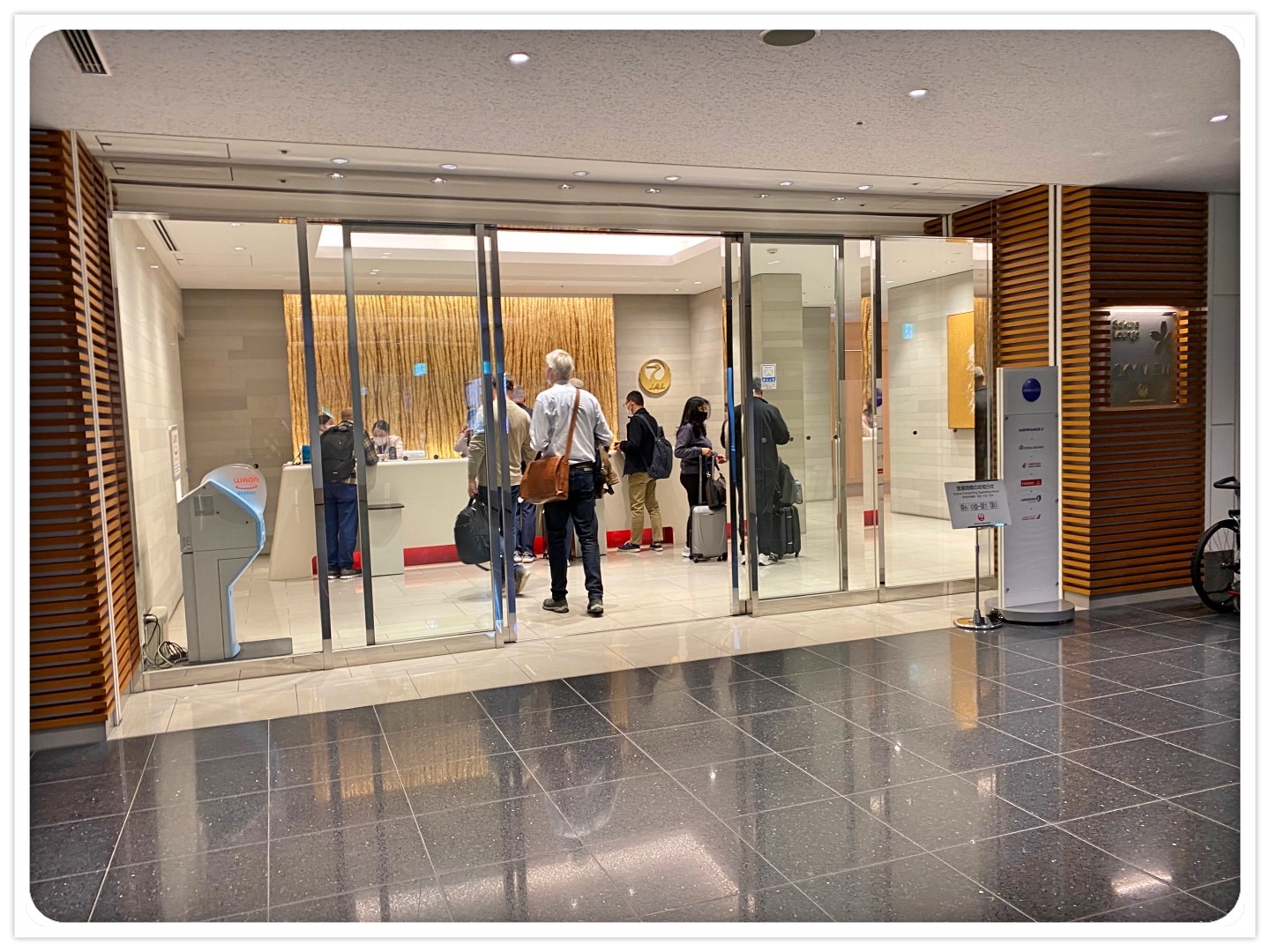 (JAL Sakura Lounge entrance)
---
Food
Menu
The menu that morning offered a variety of Western and Japanese dishes, catering to different needs and preferences, with clear ingredient labels.
During the pandemic, the self-service buffet has been replaced with ordering from the staff. They give you a number token, then arrange the food on the plate, and you pick it up using the token.
While waiting for your meal to be prepared, you can get drinks from the back. I usually get Ayataka green tea or ginger ale.
American Breakfast (Green Dressing, or Japanese-style Dressing)
JAL Original Beef Curry
JAL Original Beef Curry (Small)
Beef Bowl
Japanese Style Combination
Chopped Salad
Pasta Plate
Vegetable Soup
Farmer's Soup (Broccoli Soup)
Croissant
Bread & Butter
Taiyaki
Annin Tofu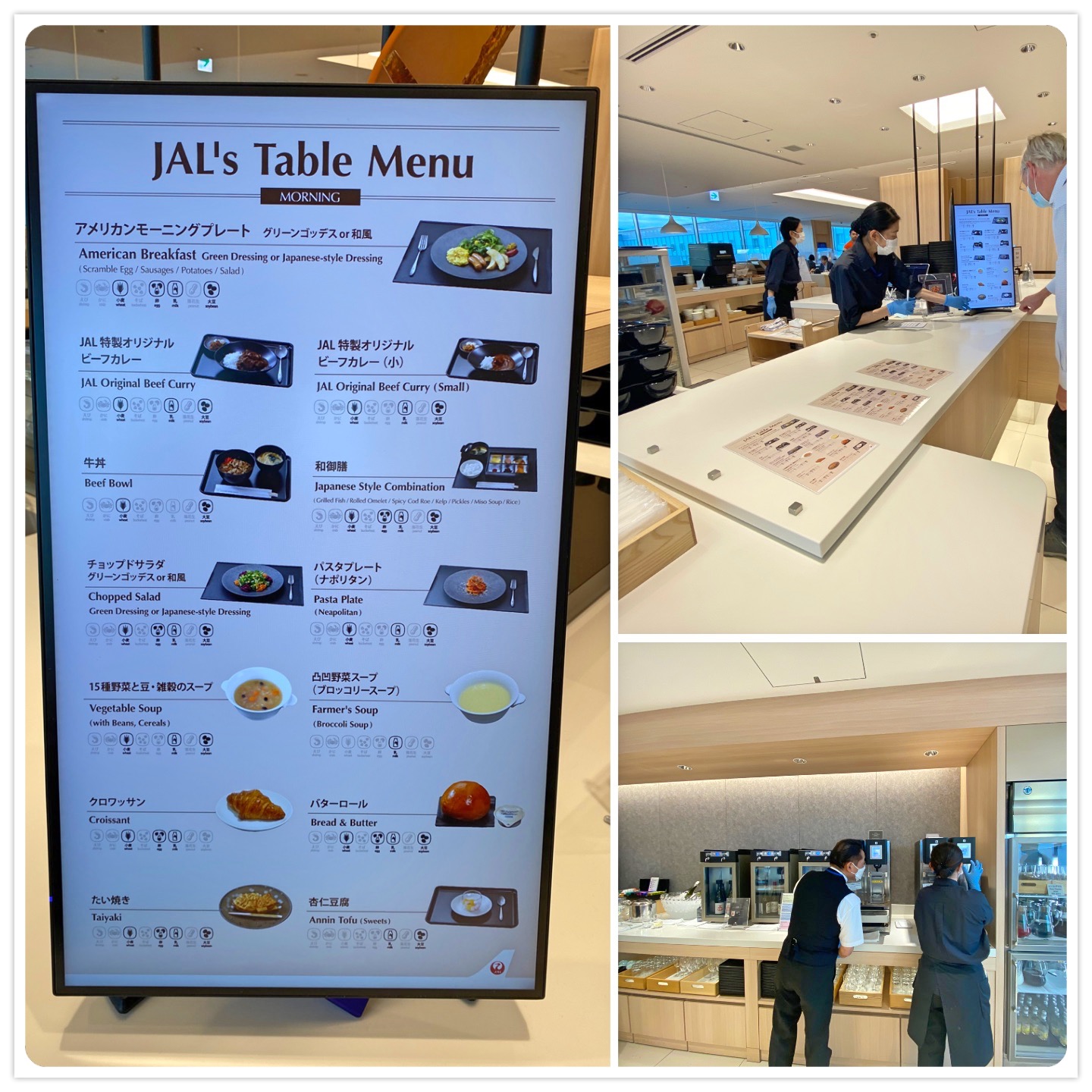 (Menu, ordering area, and drink area.)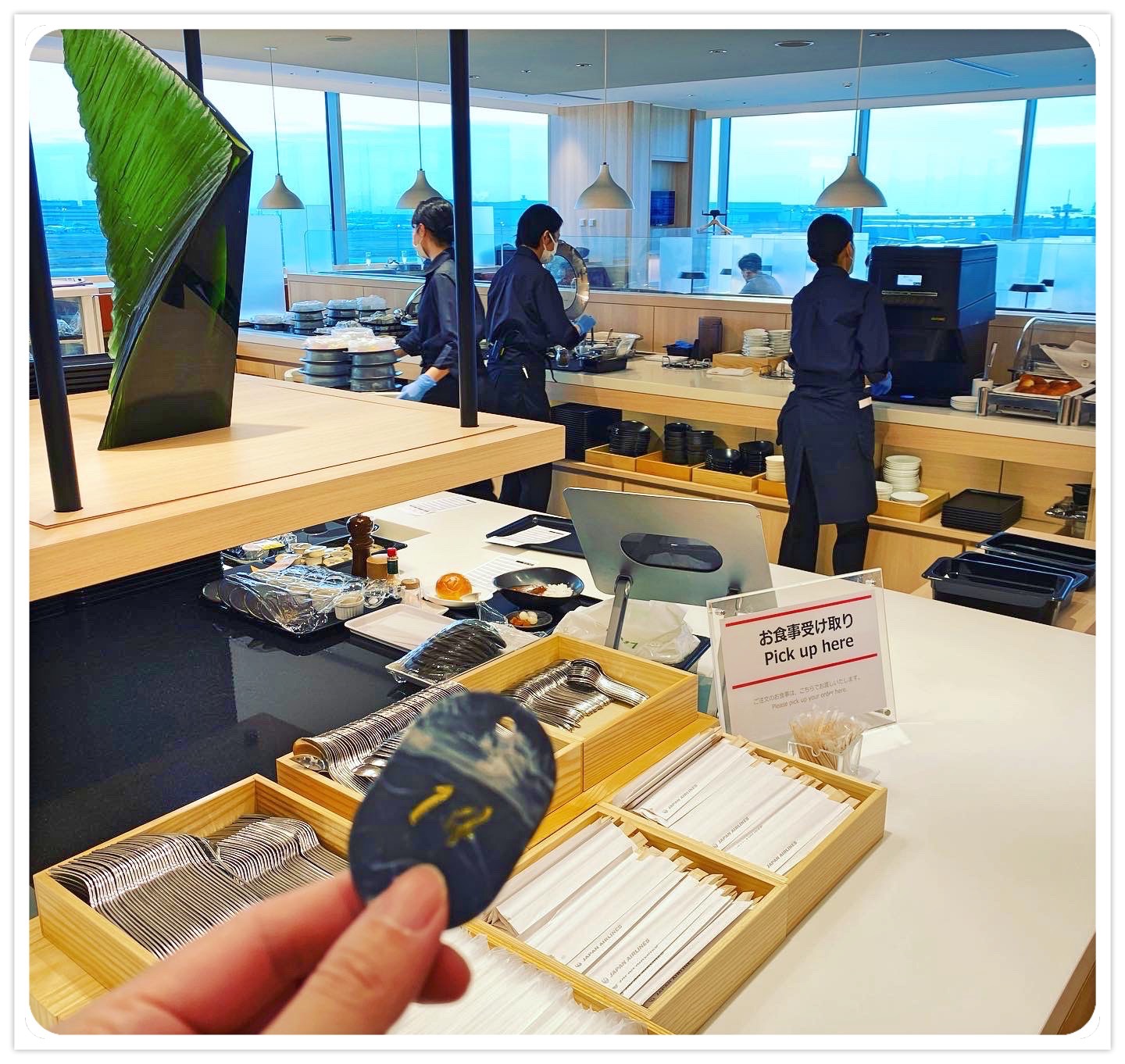 (Food pickup token.)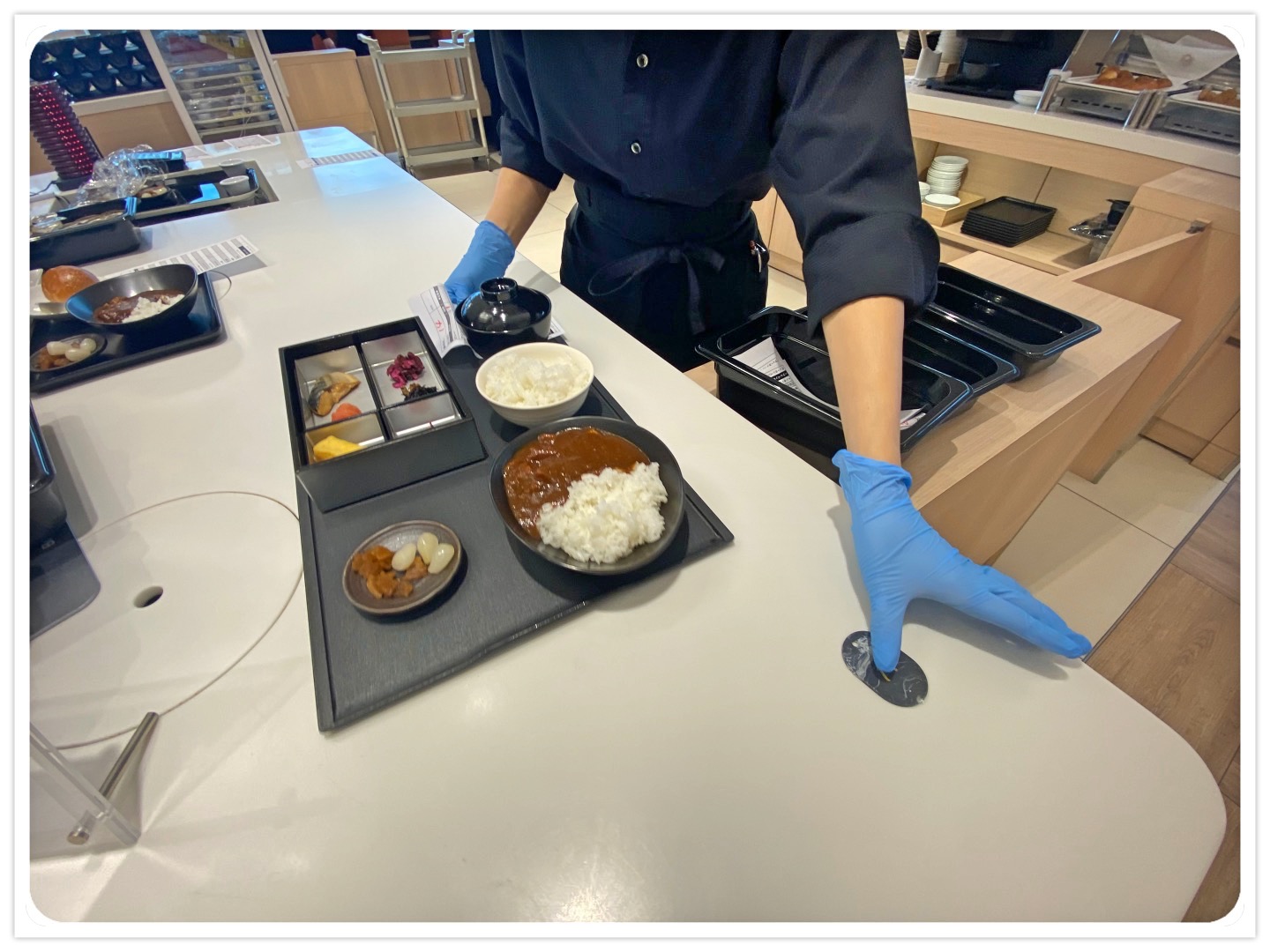 (Picking up food.)
---
Japanese Style Combination
⭐️⭐️⭐️⭐️ 4/5
Perfect for "micro-biting" eaters! XDD
It includes rice and miso soup.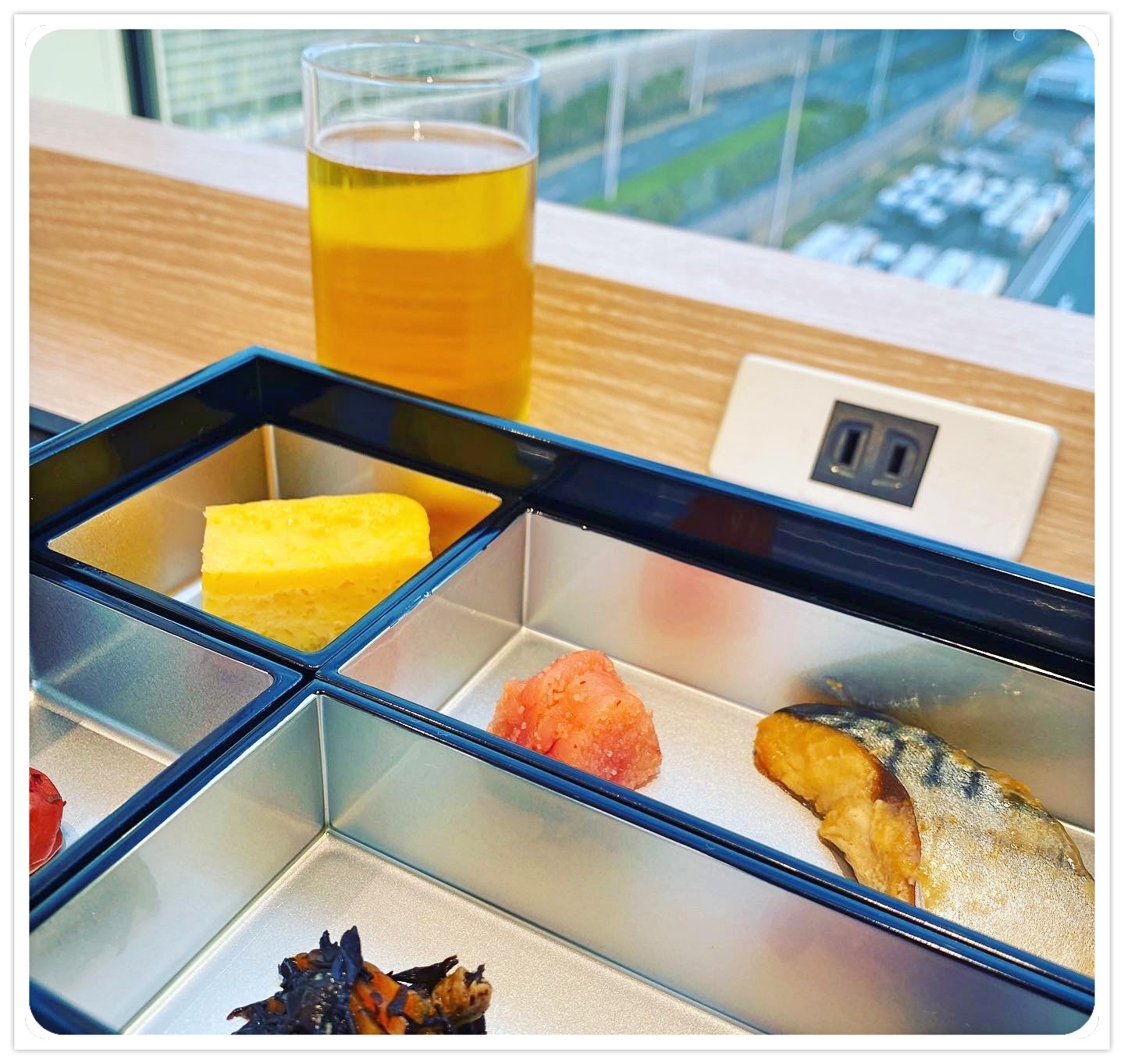 (Japanese Style Combination)
---
JAL Original Beef Curry
⭐️⭐️⭐️⭐️ 4/5
I don't know why I didn't focus on the curry…QQ
I actually had breakfast at Tsukiji that day, but I still wanted some curry, so… :p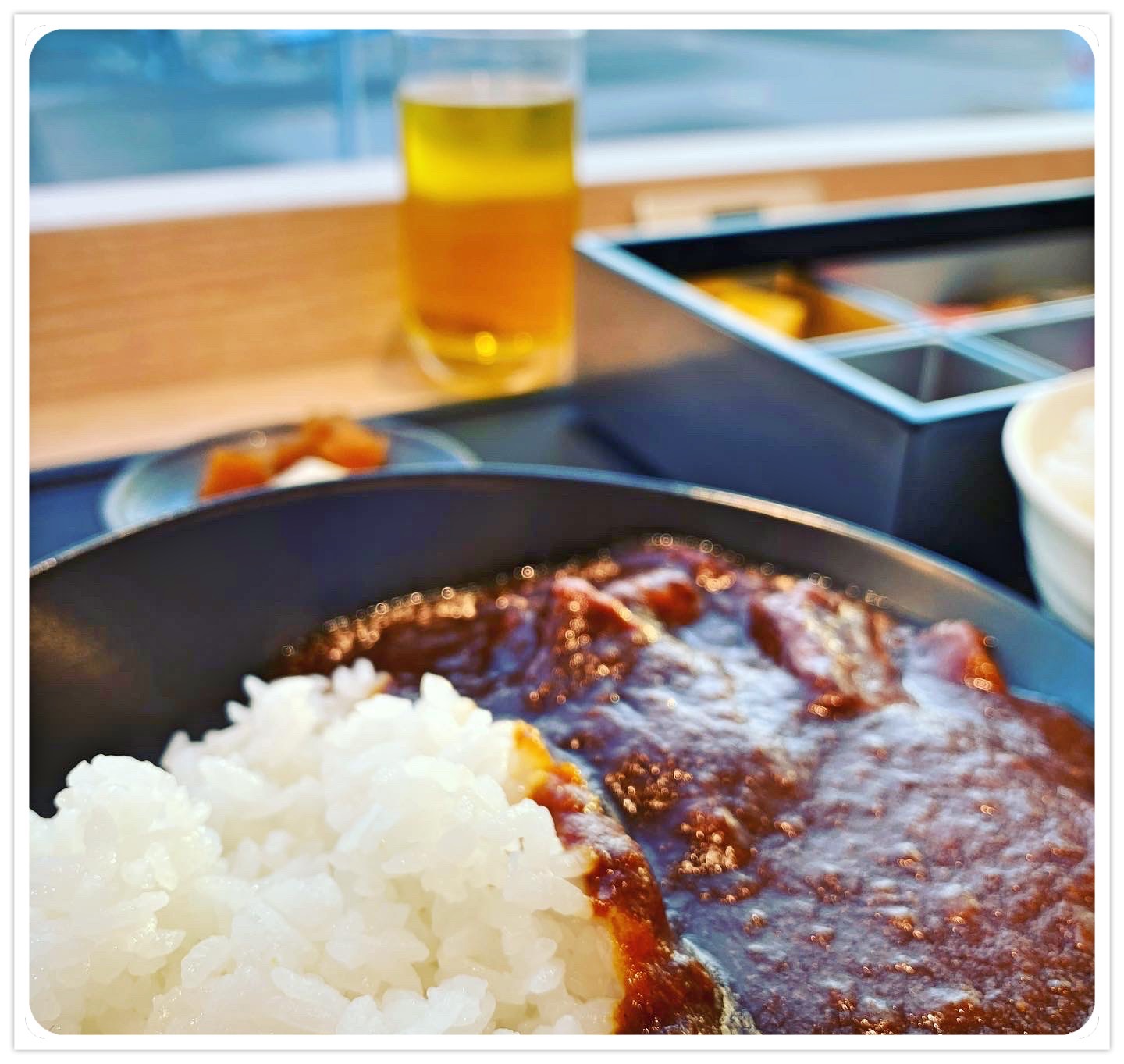 (JAL Original Beef Curry)
---
Space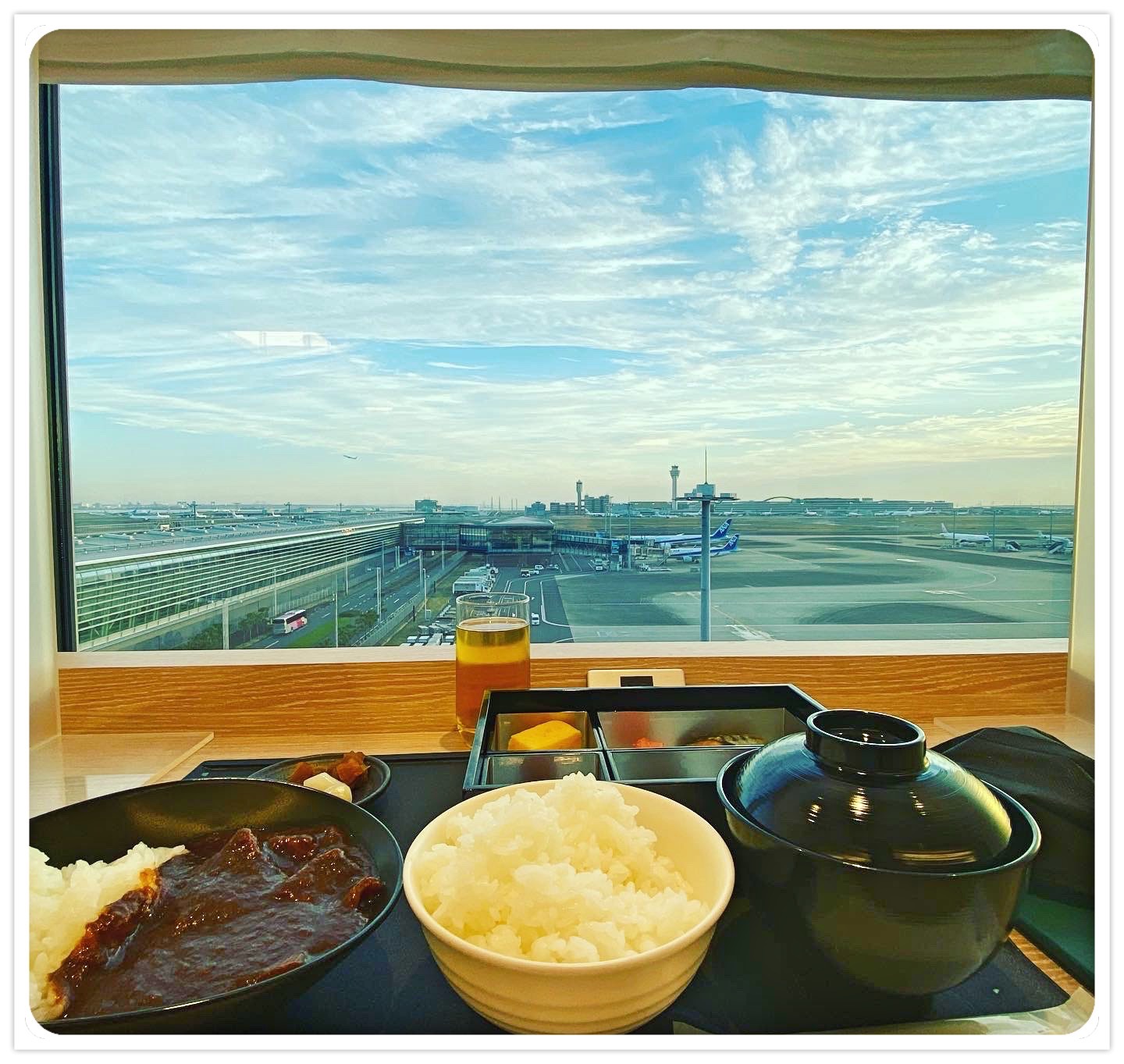 (Window-side high seats, enjoy your meal while watching airplanes taxiing.)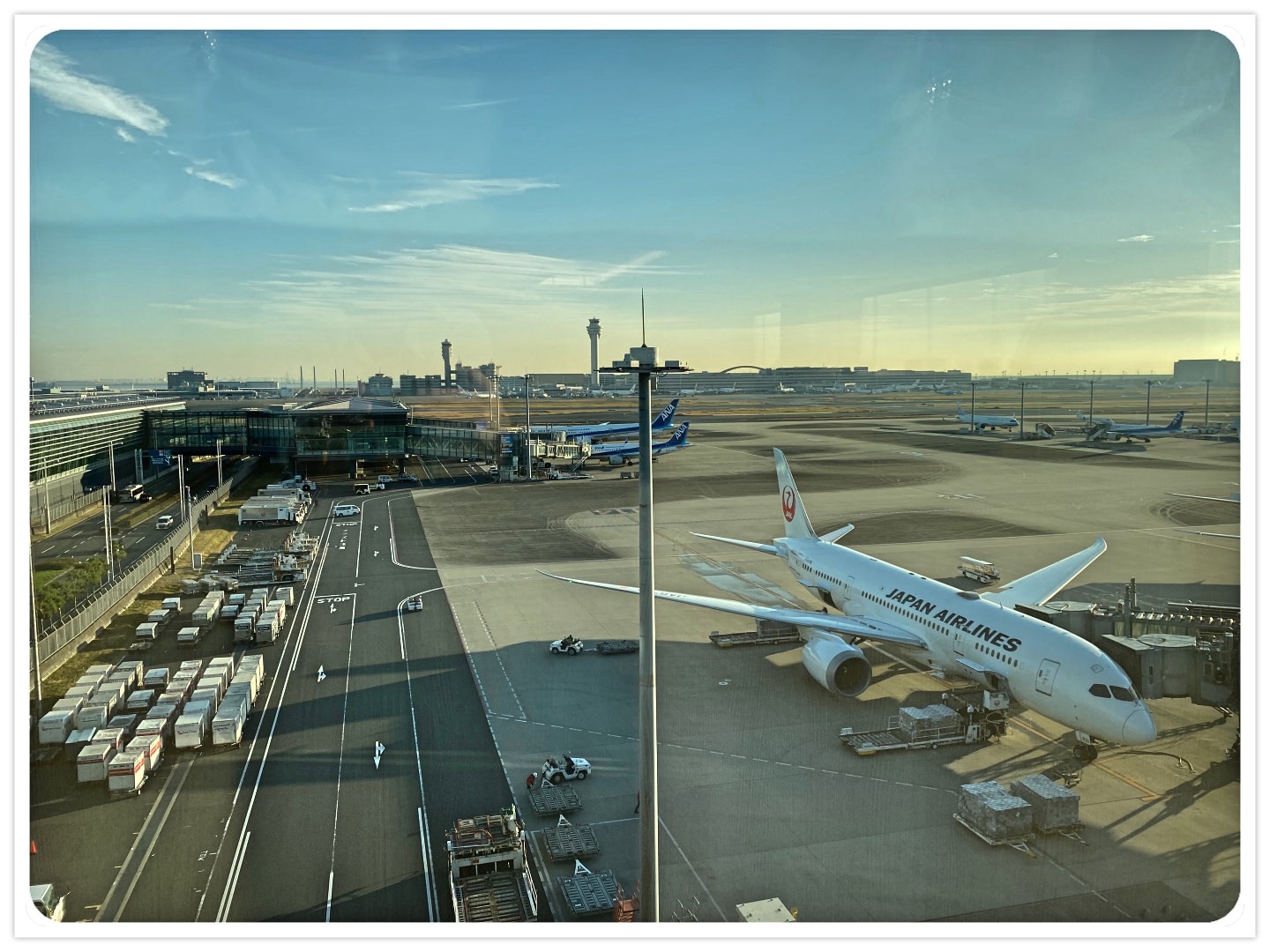 (Blue sky and airplanes outside the window.)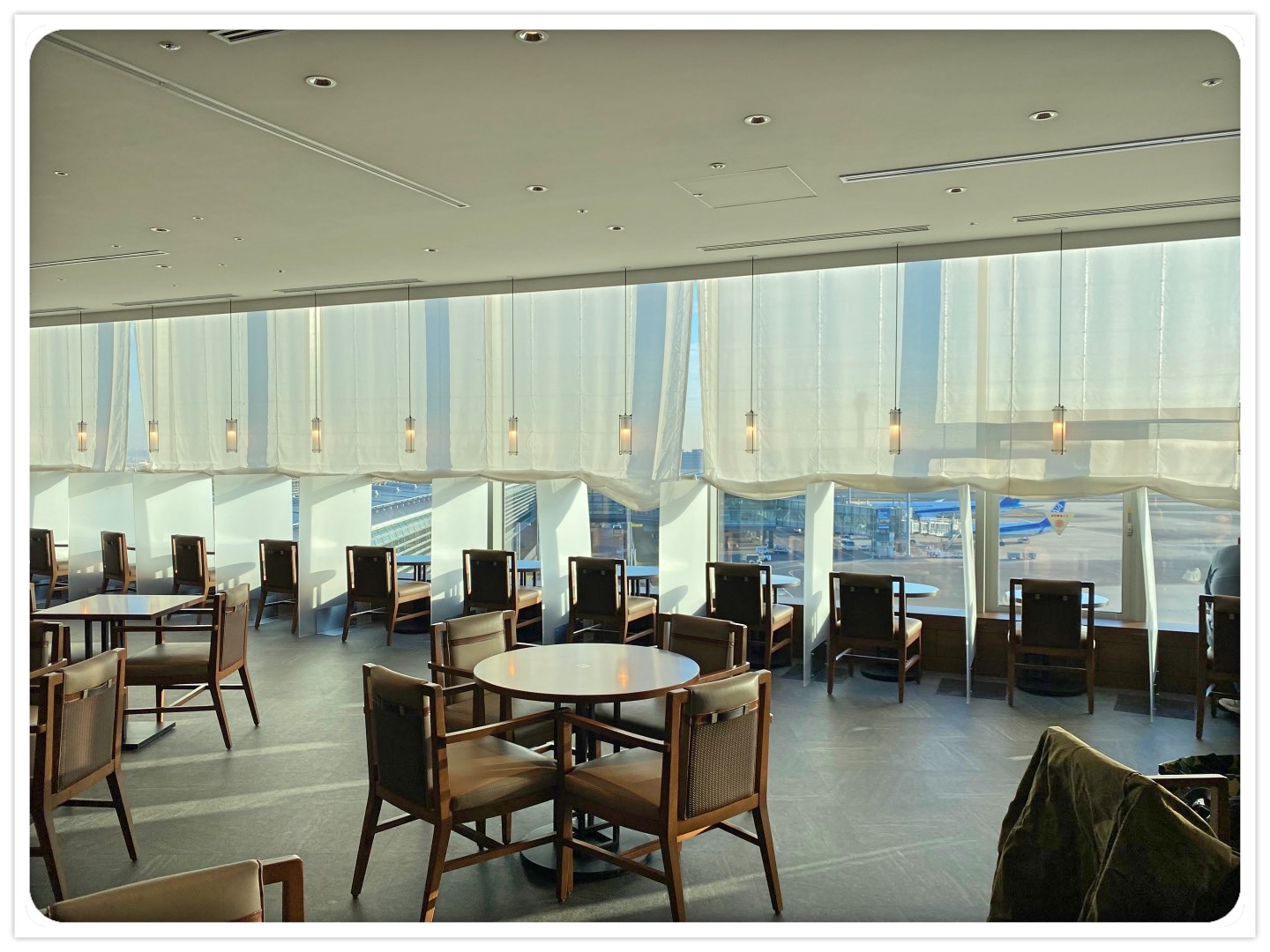 (Window view individual seats, with great lighting and views.)
---
Information