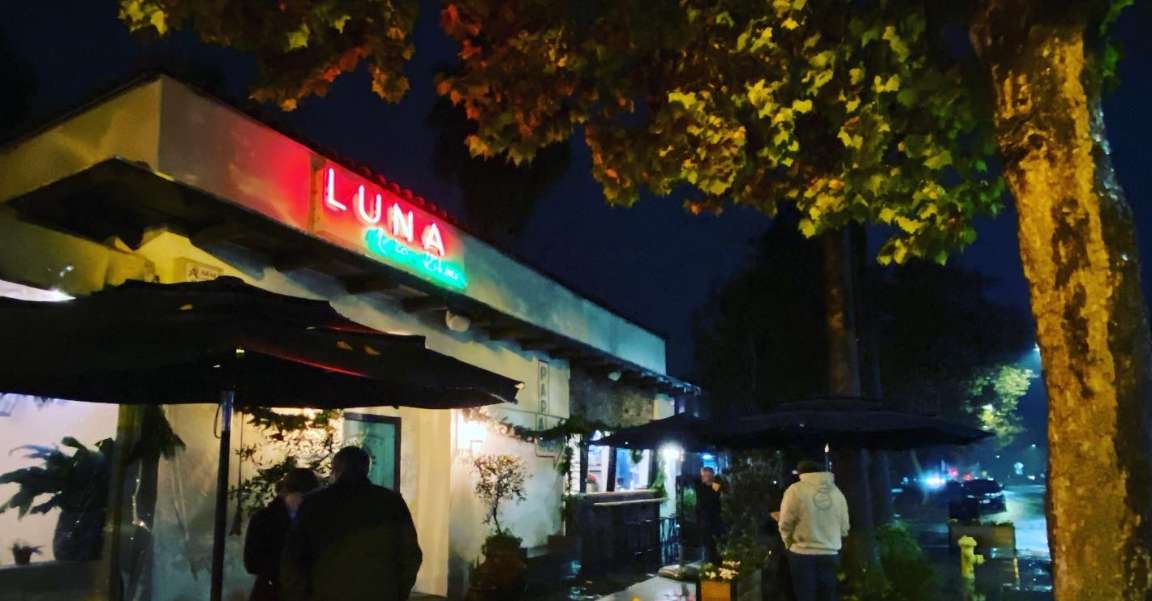 (Illustration: The restaurant entrance on a drizzly night, with richer light and shadow. Image source: Ernest)
About
Every time I visit the Bay Area, I always meet up with my "god-sister" (the amazing god-sister who shares baby sign language with WE) to explore delicious food, deconstruct the possible cooking methods of each dish, and ultimately conclude that it's not worth spending so much time cooking ourselves and that we should just enjoy authentic cuisine at local restaurants 😎 Hahaha 😆 We both love Mexican food, so it has become the main theme of our gastronomic adventures whenever we meet in the Bay Area 😋 Plus, we don't like touristy restaurants, so we always try to find the most authentic places 👍🤩
After not seeing each other for three years and wrapping up a week-long AWS re:Invent event, I landed at SJC amidst heavy rain. Fortunately, the rain let up during dinner time. In the years before the pandemic, my god-sister and I had already tried basic Mexican dishes like tacos, quesadillas, nachos, and fajitas. This time, she took me to try some more advanced Mexican cuisine 🤣🎉 One of the places was LUNA 😍
During the pandemic, LUNA expanded their outdoor dining area using their own parking lot and even knocked down a wall to create a takeout area. Everyone has really put in a lot of effort and thought to survive 💪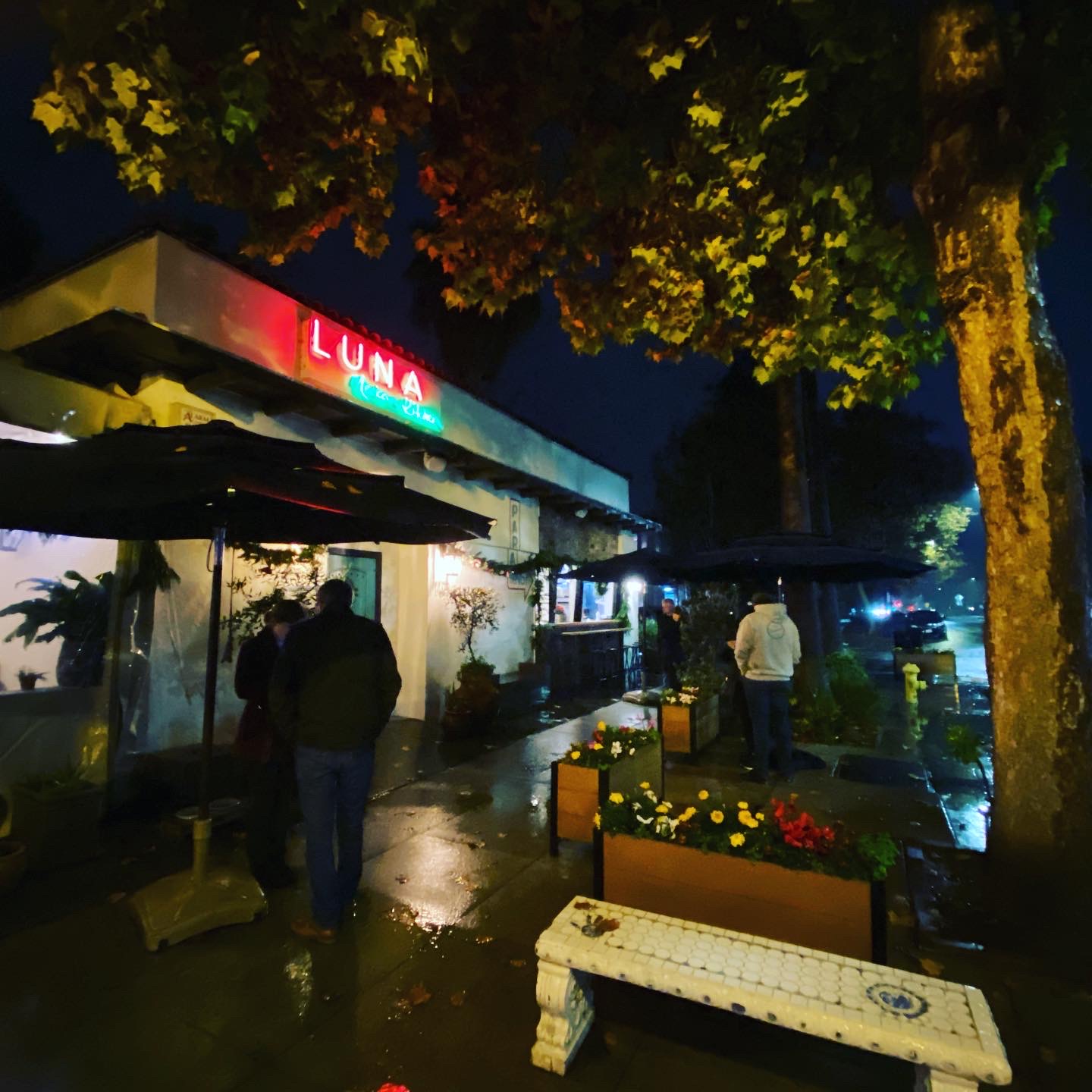 (The restaurant entrance on a drizzly night, with richer light and shadow.)
---
Dishes
Tortilla chips
⭐️⭐️⭐️⭐️ 4/5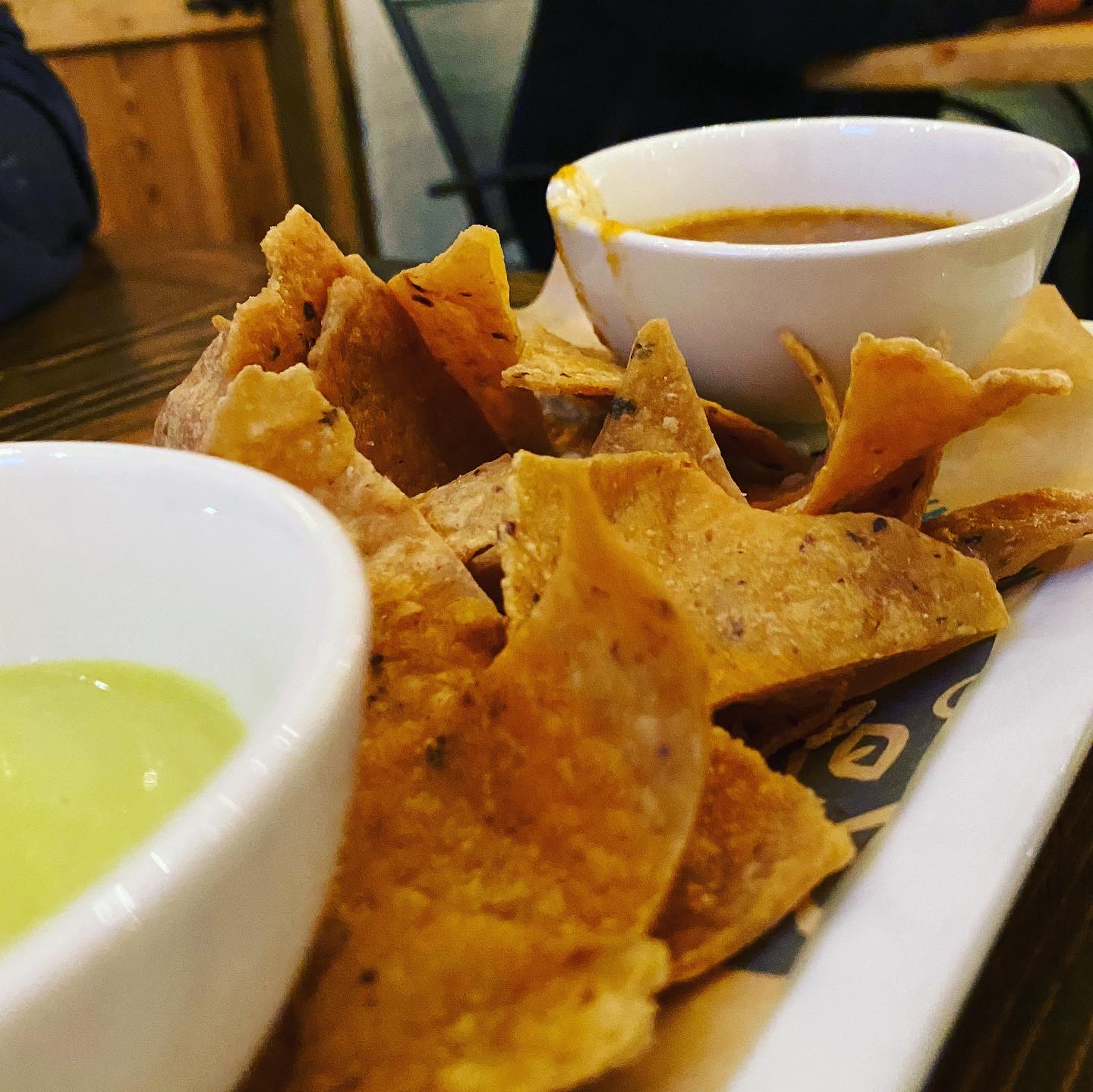 (Mexican restaurant tortilla chips (appetizer? 🤪))
---
CEVICHE
⭐️⭐️⭐️⭐️⭐️ 5/5
My favorite of the night 😍😍😍
When my god-sister suggested we start with a soup, I thought it would be a typical soup where the flavors of the ingredients are infused into the broth. As I was about to take a bite, I was pleasantly surprised by how much I loved this soup! The first sip was cold (which made me think of Spanish gazpacho), but the next second, it transformed into a taste of natural, clean, and fresh ingredients! My god-sister later explained that this dish is made with fresh, raw fish marinated in lemon juice, cucumber, chili, cilantro, etc. for a certain period of time to allow the fish to mature. I was amazed by this dish, especially when paired with the corn chips that are served upon arrival at a Mexican restaurant. The #soft_and_crunchy texture, combined with the tender yet slightly chewy fish, made me eat almost the entire bowl of soup 🤪😋🤣 I spent the whole night memorizing the word "ceviche," and I look forward to trying this dish more in the future 👍
A quick note on the menu description: "sustainable wild fish of the day, fresh lime juice, avocado, cucumber, habanero, cilantro, heirloom tomato, radish, with crisp tostada (*contains raw fish) (**Consuming raw or undercooked meats, poultry, seafood, shellfish, or eggs may increase your risk of food-borne illness, especially if you have certain medical conditions.)"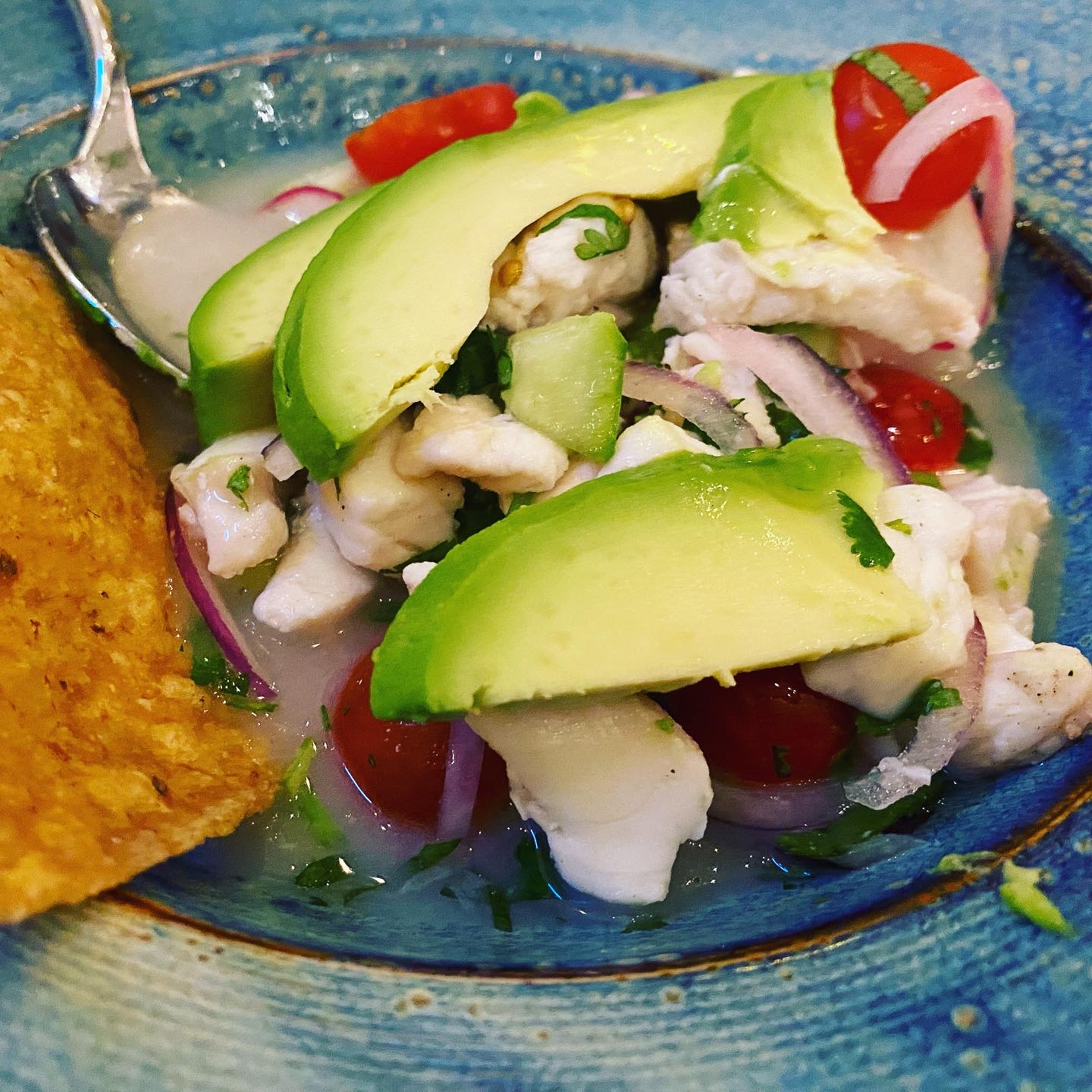 (Ceviche!! The most impressive dish of the night!!)
---
Horchata
⭐️⭐️⭐️⭐️ 4/5
Mexican version of rice milk, with the addition of some dates and cinnamon. Very refreshing when served cold, and goes well with all the dishes of the night 👍 It's somewhat like a rice milk version of Spanish rice pudding?! Haha 😆 Next time I'm at a Mexican restaurant, I'll order one!
The taste varies from restaurant to restaurant; some are quite sweet, while others have chili powder added 🤪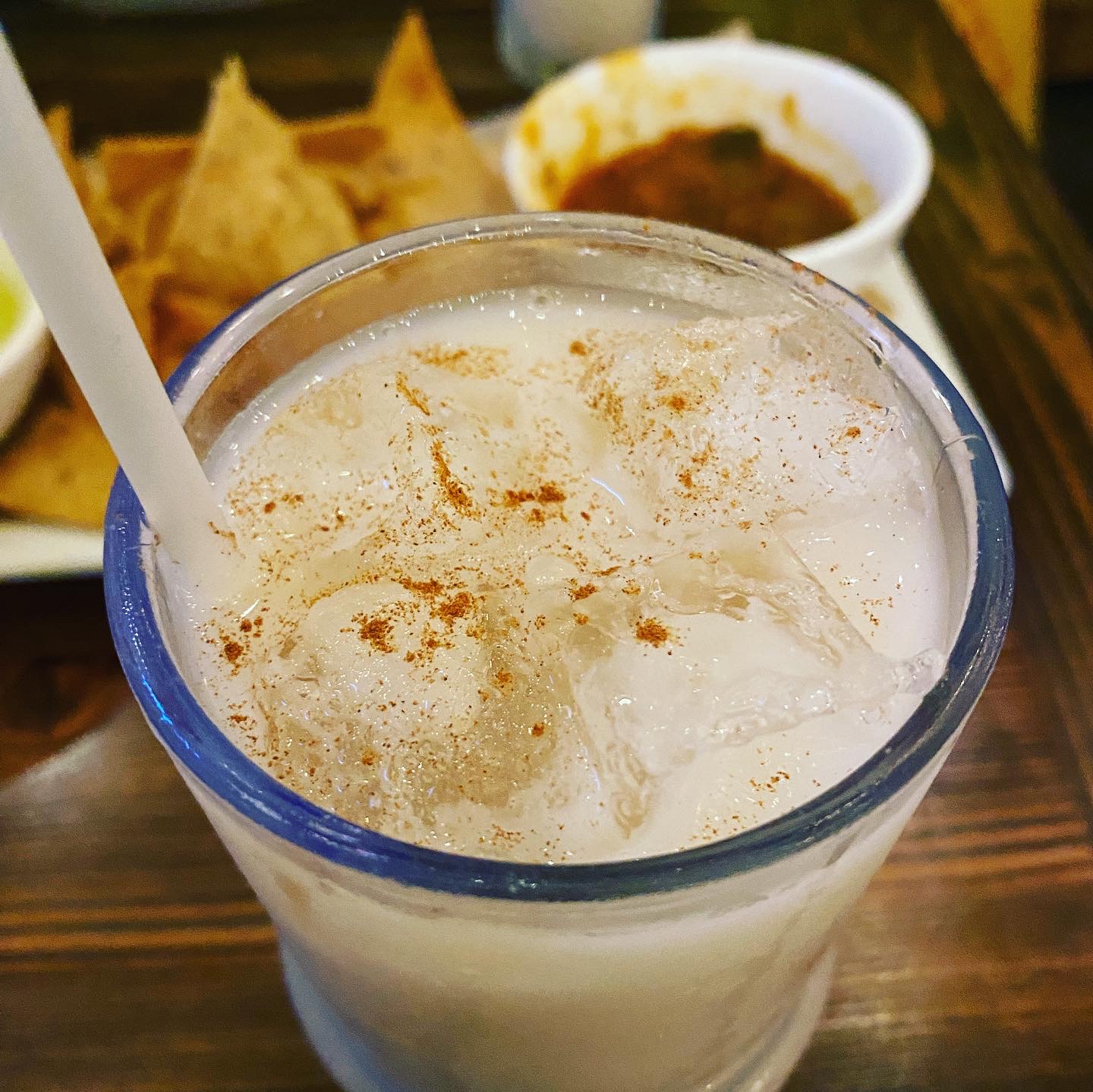 (Horchata)
---
ELOTE
⭐️⭐️⭐️⭐️ 4/5
Grilled corn 🌽 This was beyond my expectations, starting with the variety?! The corn kernels were very small, but the flavor was well balanced when biting into it with the seasoning. The delicate grilled corn, Mexican queso fresco cheese, and ground chili powder all combined in my mouth. Not a large portion, but the unique taste makes it an appetizer I'd order again.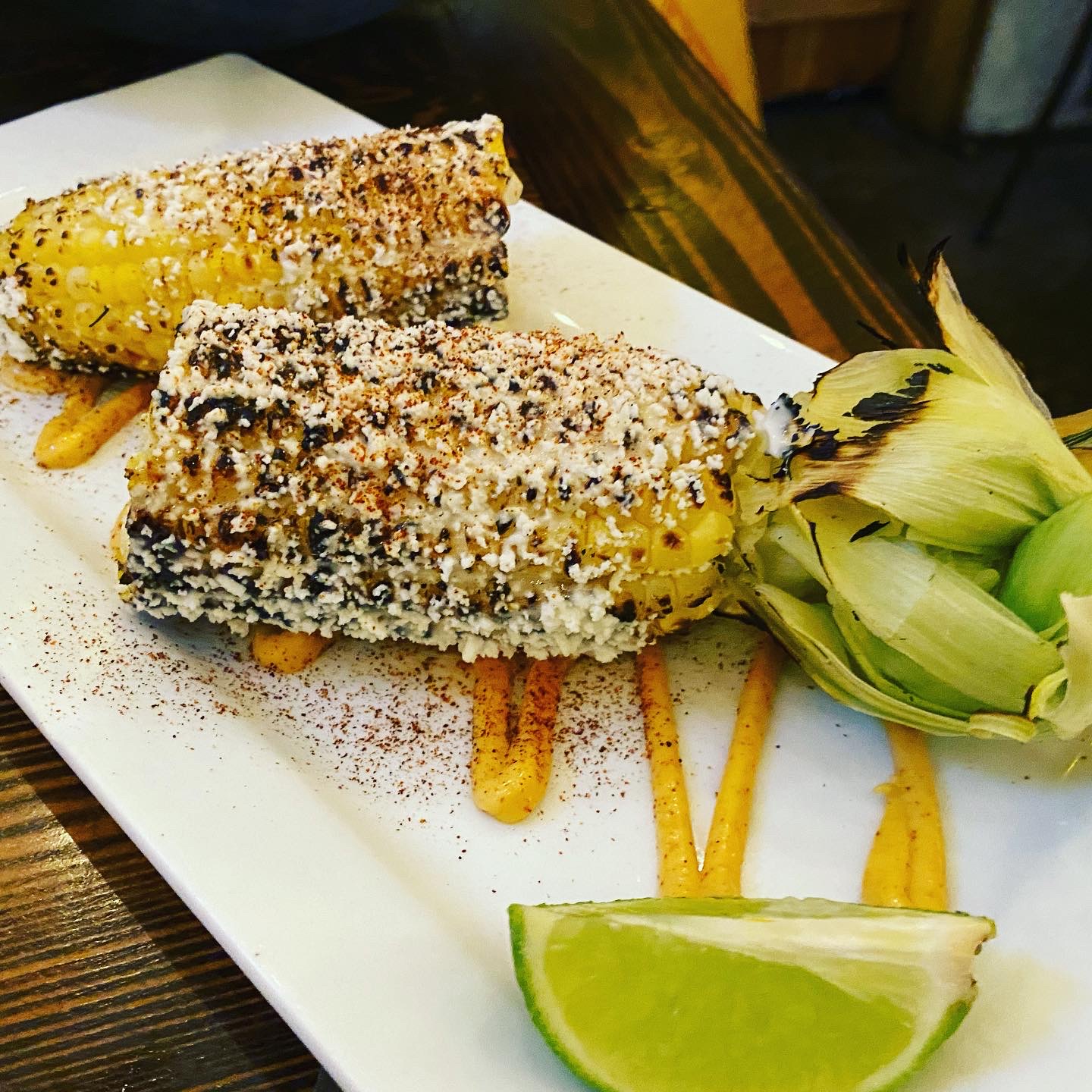 (Elote)
---
GUACAMOLE
⭐️⭐️⭐️ 3/5
This is a versatile dish that my god-sister introduced me to when I first started learning about Mexican cuisine. The proportions of each ingredient vary from restaurant to restaurant, offering different surprises. (Maybe it can be compared to the marinated olives in Spanish tapas restaurants, or the kimchi in Korean restaurants?) (But Guacamole is not pickled; it's a fresh combination of avocado, onion, cilantro, etc.) This dish also works well with the next dish.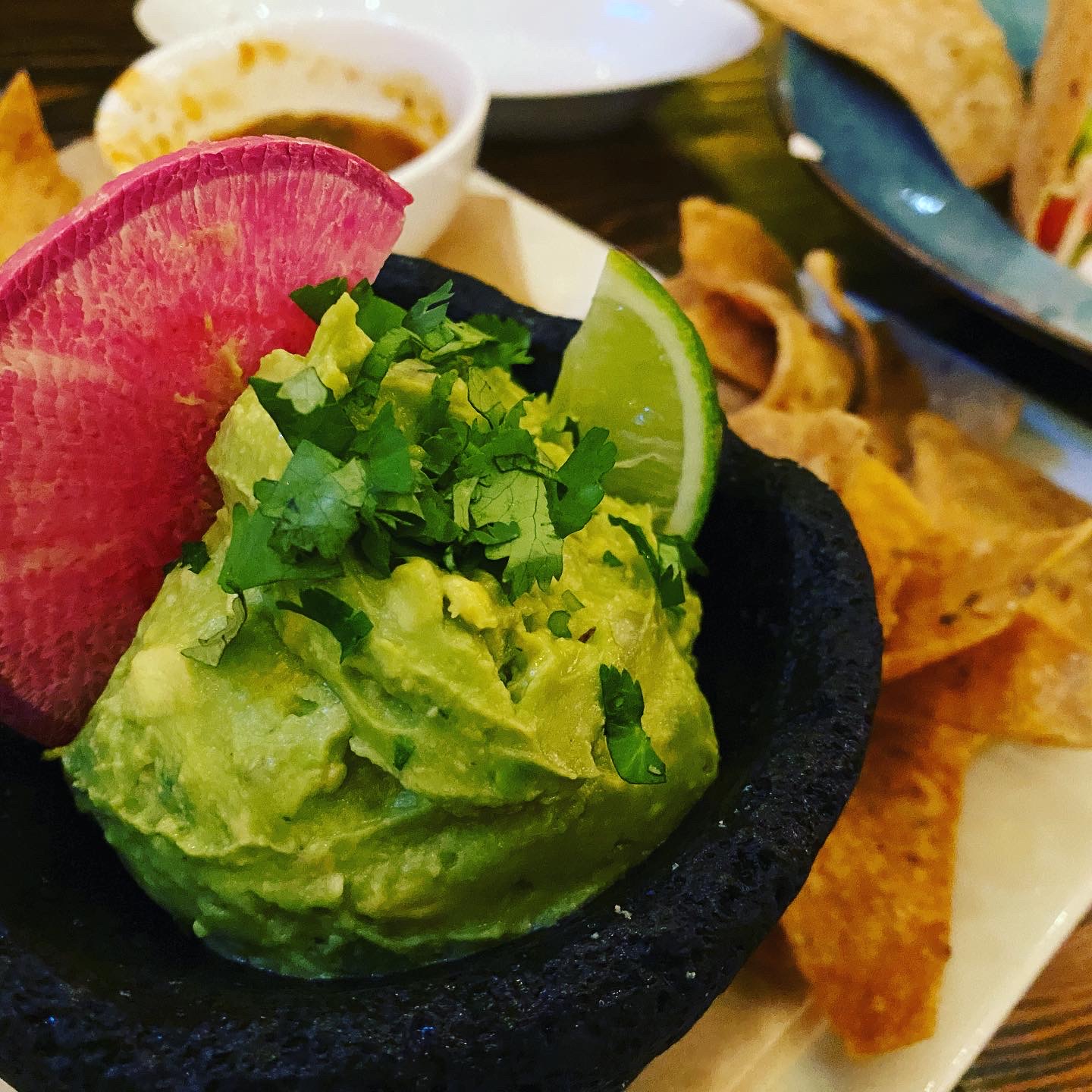 (Guacamole)
COCHINITA PIBIL
⭐️⭐️⭐️⭐️ 4/5
A fun and delicious dish 😃 After eating tacos for several days in Las Vegas, my god-sister said, "Come on, let's make our own tacos and eat them!"
This dish is so cool – freshly baked corn tortillas, and you can make your own tacos 🌮 It's so much fun! It's part of the "PLATOS GRANDES" section on the restaurant menu, with eight flavors to choose from. I was sold when I heard "24-hour marinated achiote-citrus pork, slow-braised in banana leaf"!
I didn't care that I was already a bit full; the tender pork, slow-cooked in a banana leaf for twenty-four hours, tempted me to make and eat one or two more servings 😍😋 Oh my gosh, black beans, braised pork, Mexican rice, avocado, and then drizzled with some CEVICHE lemon juice infused with a hint of fish flavor – not only was the assembly fun, but it was also incredibly delicious 😋 We couldn't finish the large plate, so we took it home for a late-night snack while working and continued to enjoy our favorite homemade tacos 🤣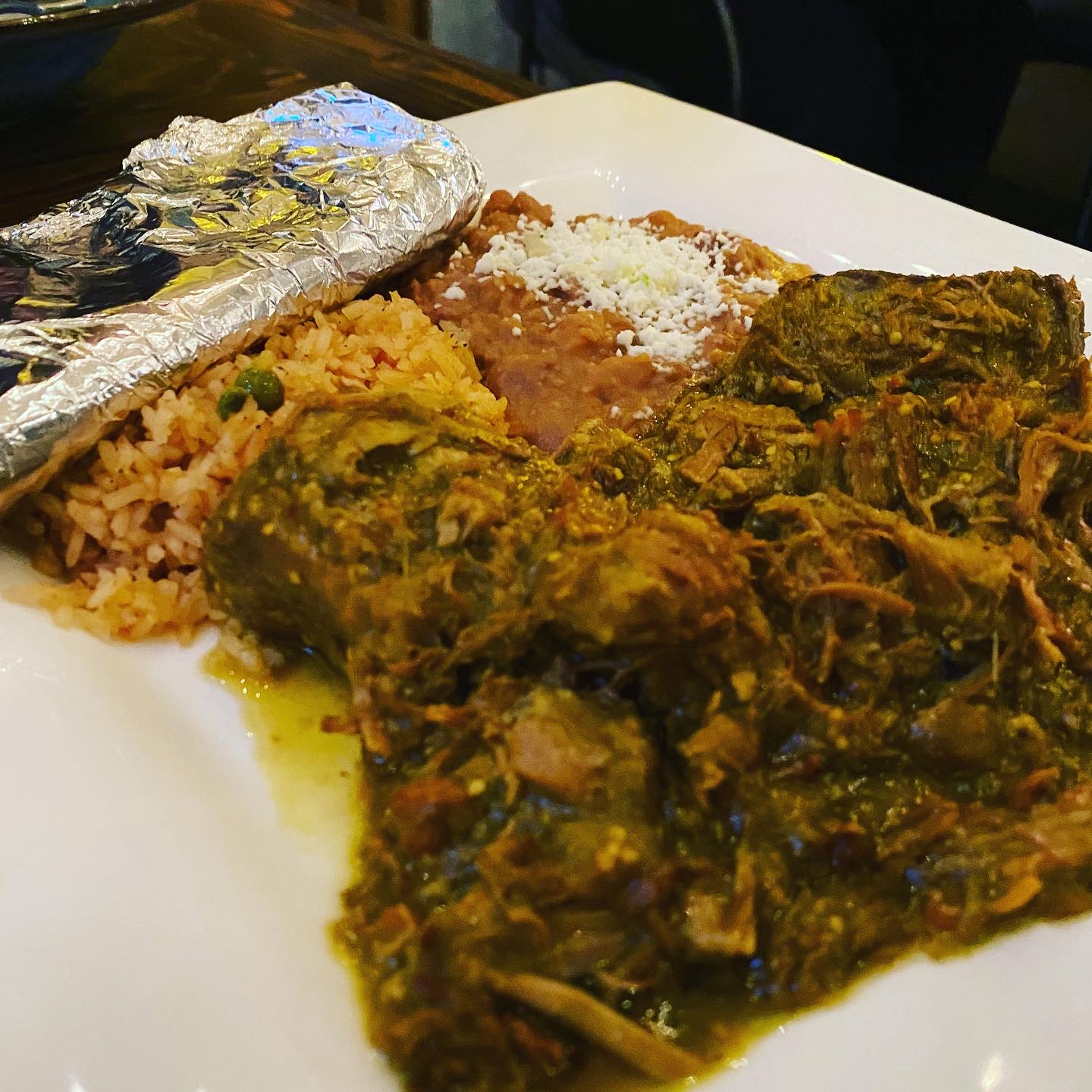 (Cochinita pibil)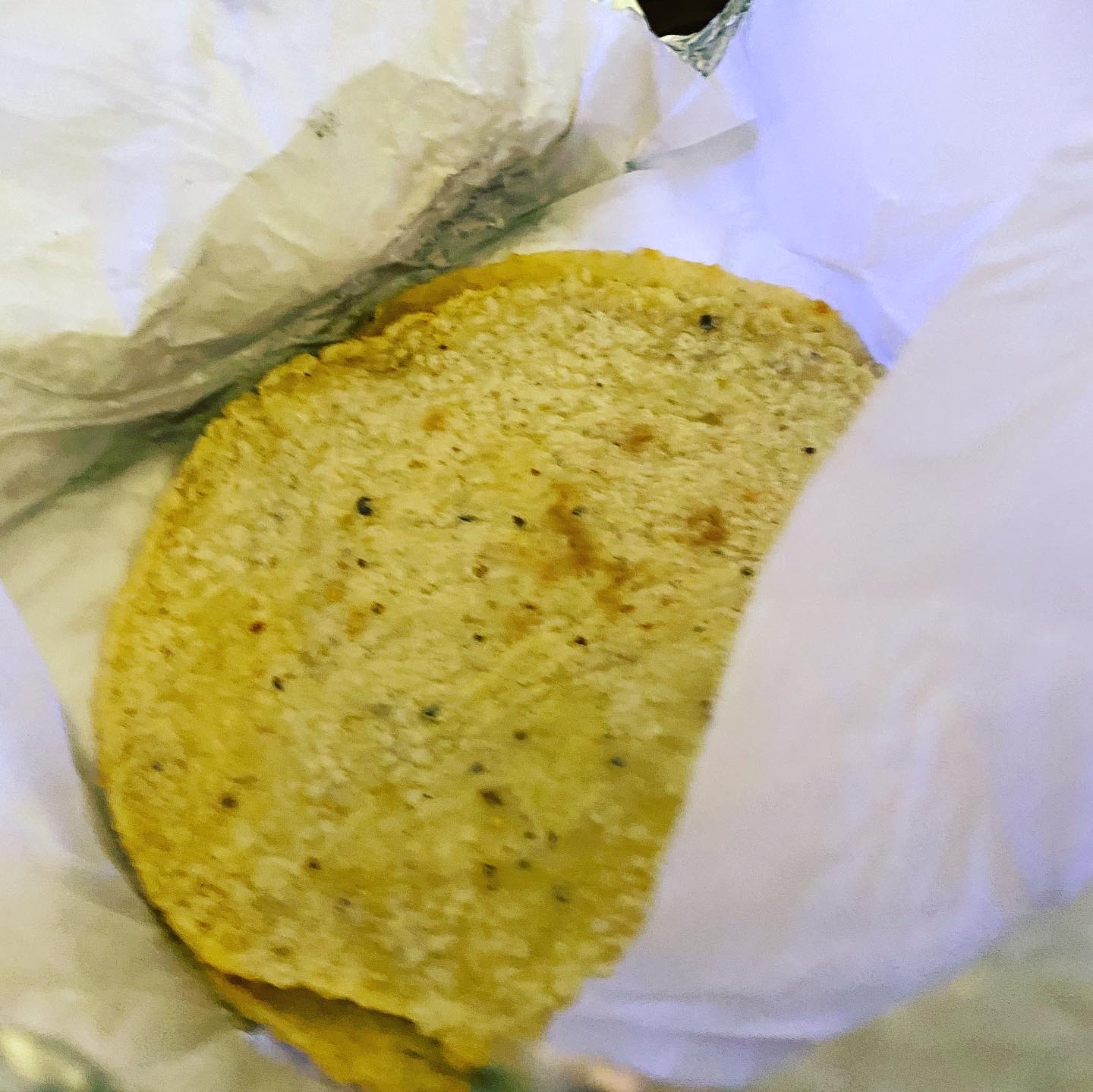 (Handmade corn tortillas)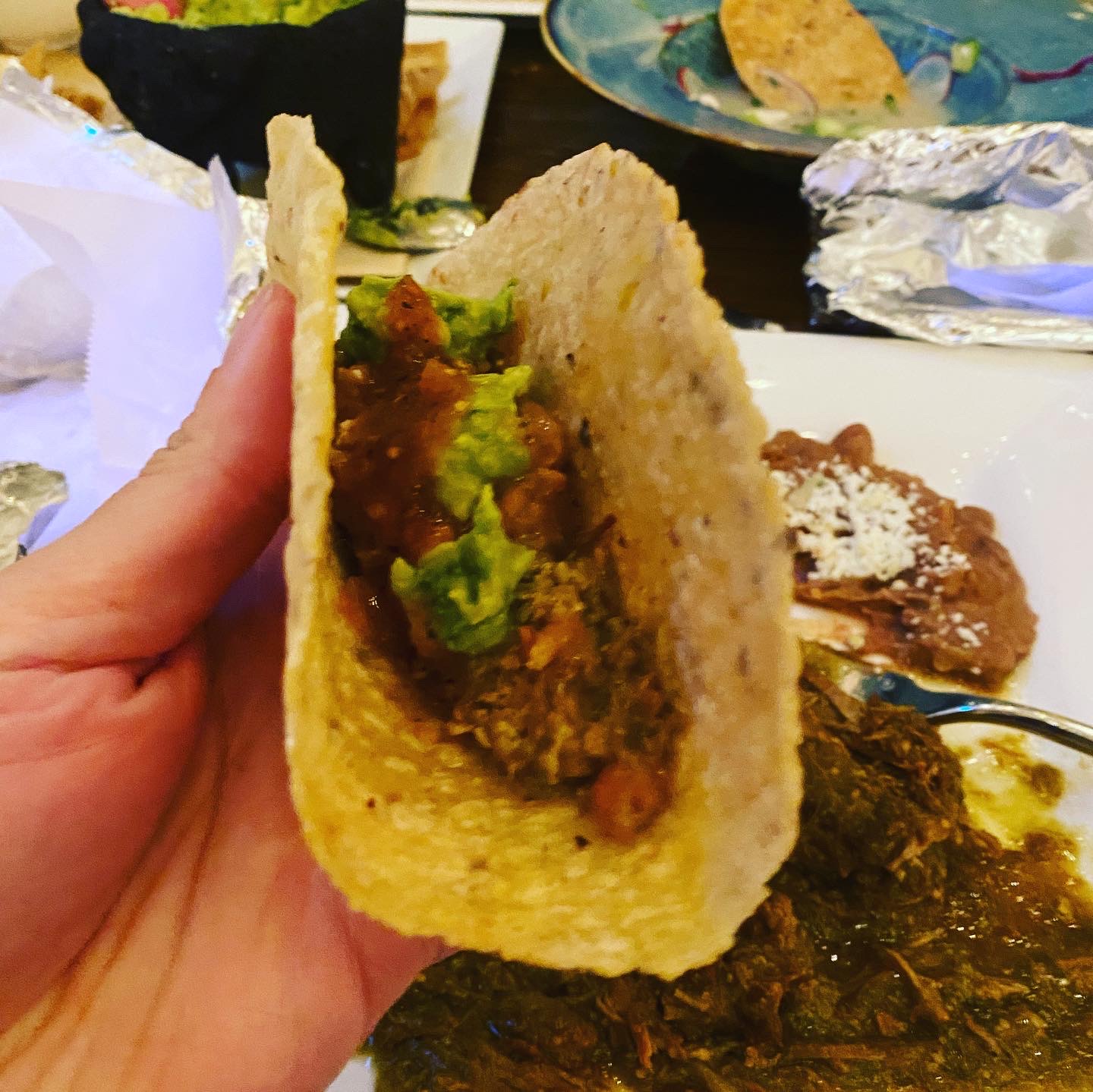 (Warm corn tortillas, assemble your own 🌮)
---
Handmade Corn Tortillas
⭐️⭐️⭐️⭐️ 4/5
Freshly baked corn tortillas at the entrance of the restaurant, wrapped in aluminum foil and served piping hot. These have a completely different flavor compared to frozen corn
---
Bottom line
LUNA offers a dining experience with both exquisite and generous portions, a wide variety of authentic dishes, and unforgettable freshly baked corn tortillas and Ceviche. It's recommended to visit with a group of friends. If you're a taco lover, I recommend the "PLATOS GRANDES" platter, where you can enjoy freshly baked corn tortillas and have fun assembling your own tacos – perfect for two or three people to share.
---
Information