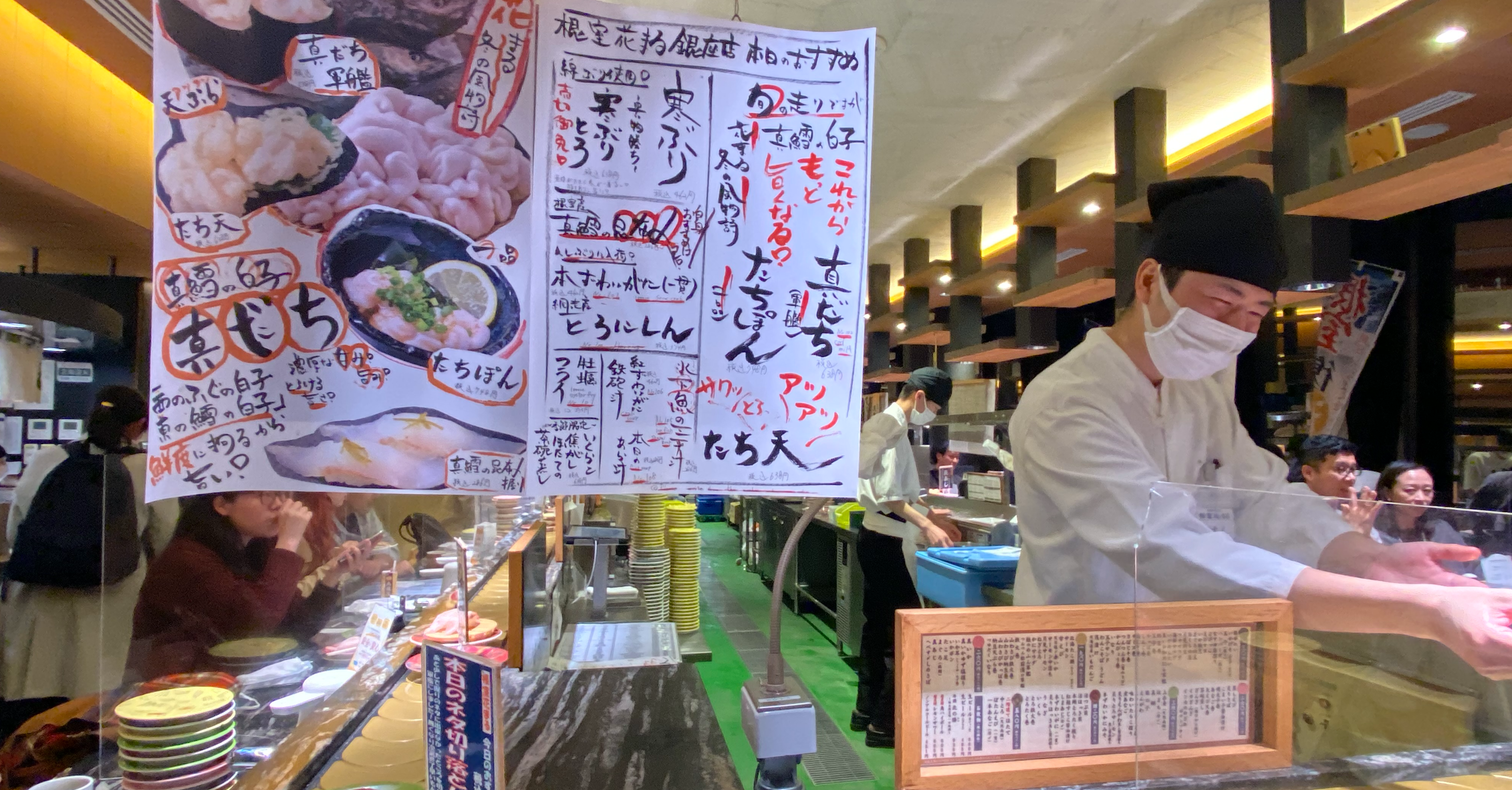 (Illustration: Shot at the counter of Sushi Hanamaru Ginza, a conveyor belt sushi restaurant. Image source: Ernest.)
About
On this day, I went on a 12-hour flash trip to Tokyo. After getting my hotel room, I freshened up, and it was around 9pm. I decided to try Sushi Hanamaru Ginza, a chain restaurant from Hokkaido with lines out the door. This branch closes at 11pm.
Sushi Hanamaru has two locations in TOKYU PLAZA GINZA, one on the 10th floor for sit-down dining and another on the basement level 2 for standing meals.
First, take the elevator up to the 10th-floor restaurant area at TOKYU PLAZA GINZA.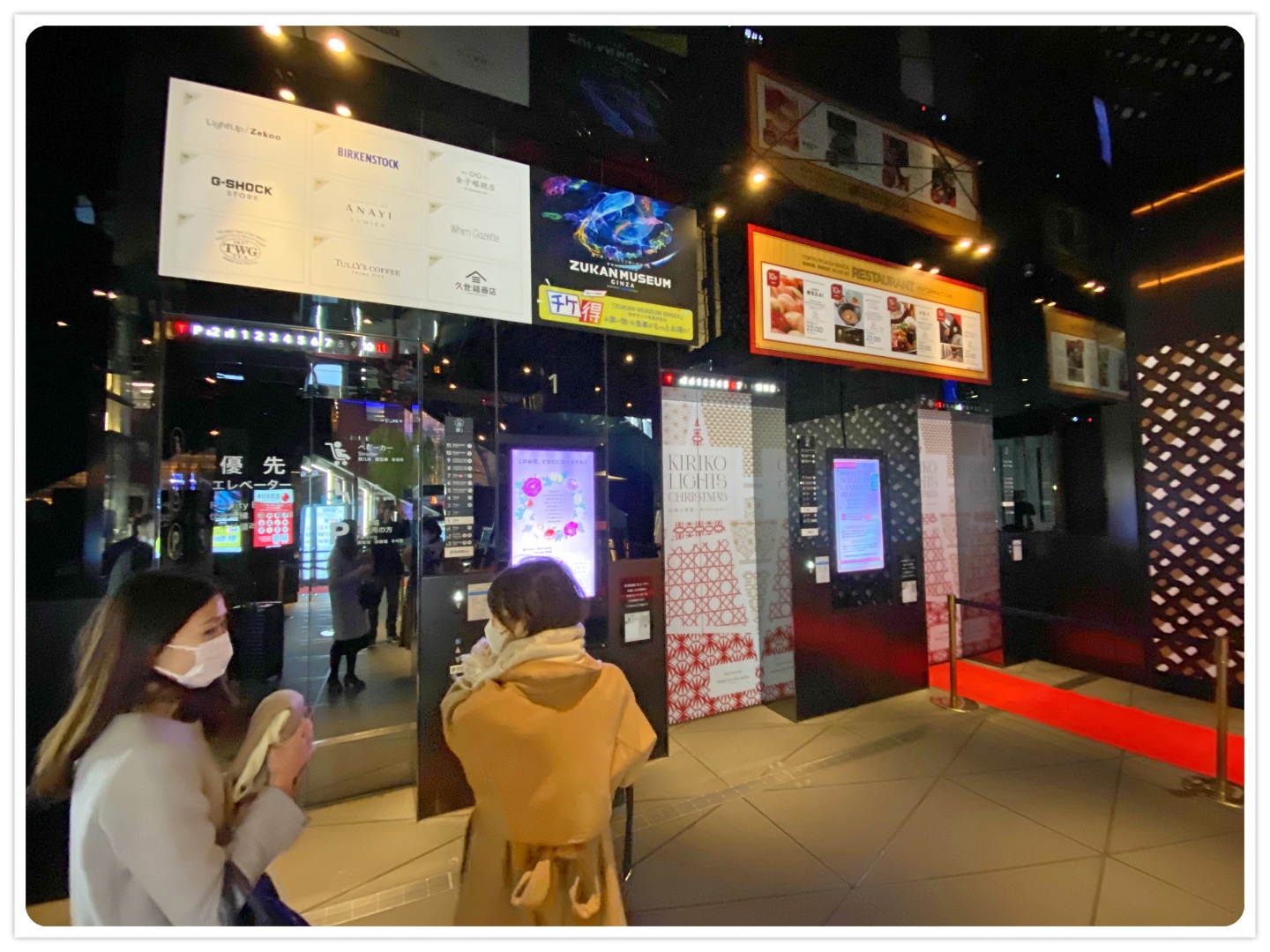 (Ready to take the elevator up to the 10th floor.)
Upon arriving at Sushi Hanamaru on the 10F, the line was manageable. I only had to wait for about 15 minutes before getting a seat and a translated menu.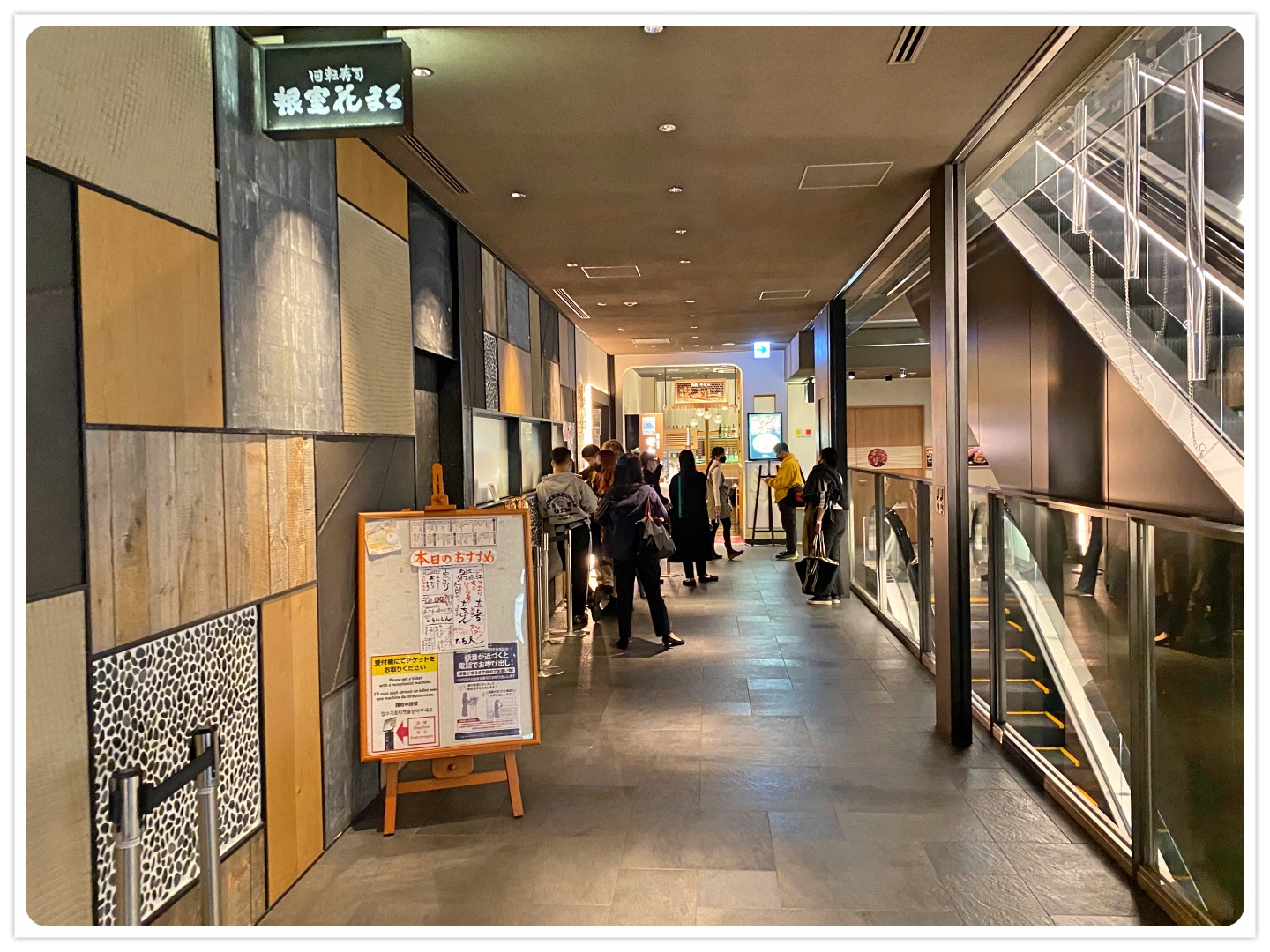 (21:23 Arrived and queued at Sushi Hanamaru 10F)
You can check out the menu while waiting in line.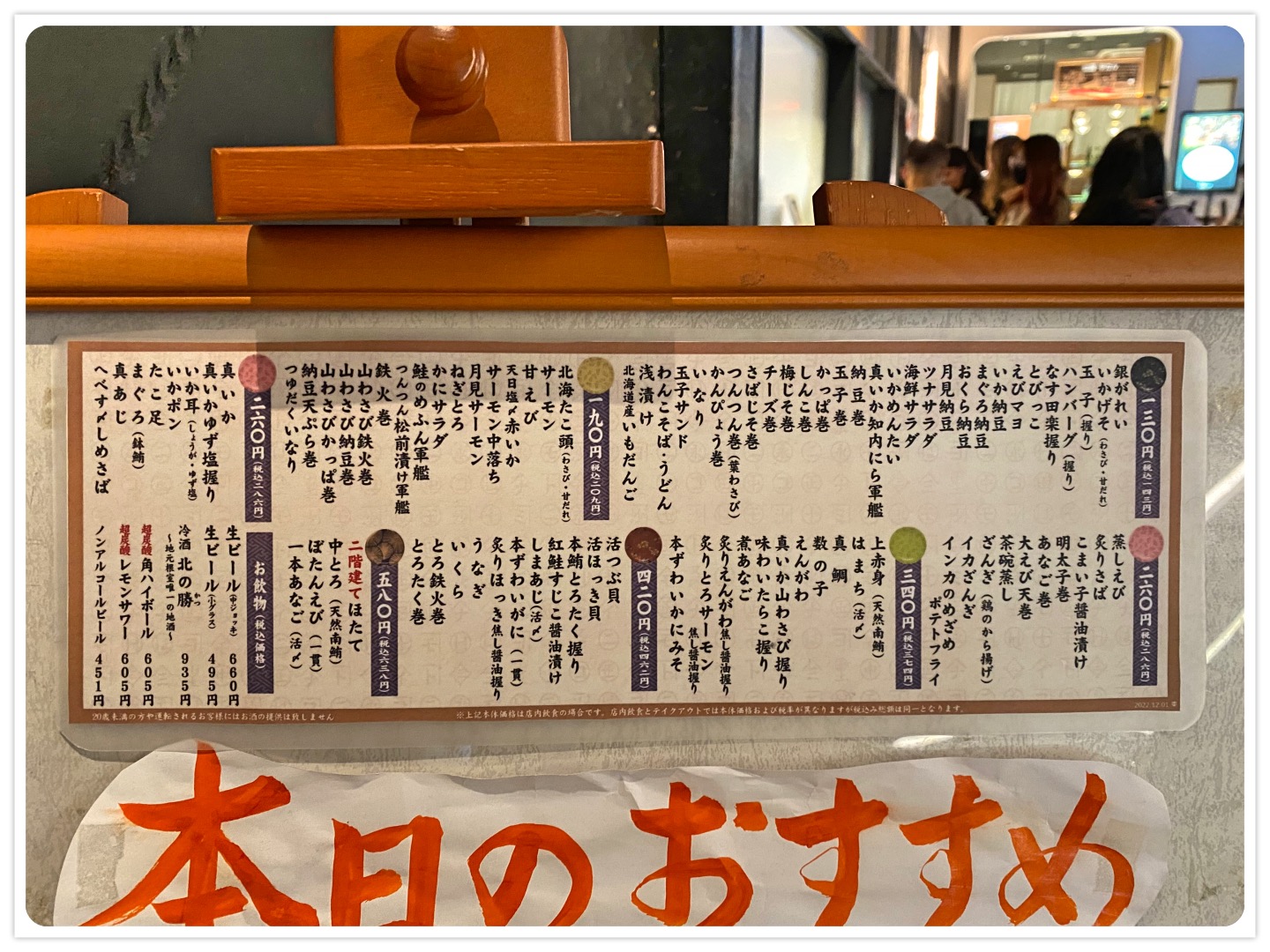 (Menu)
It was pretty cold, so I wanted to order a fish soup from the handwritten menu. I couldn't find it on the translated menu, so I ordered directly from the friendly staff :)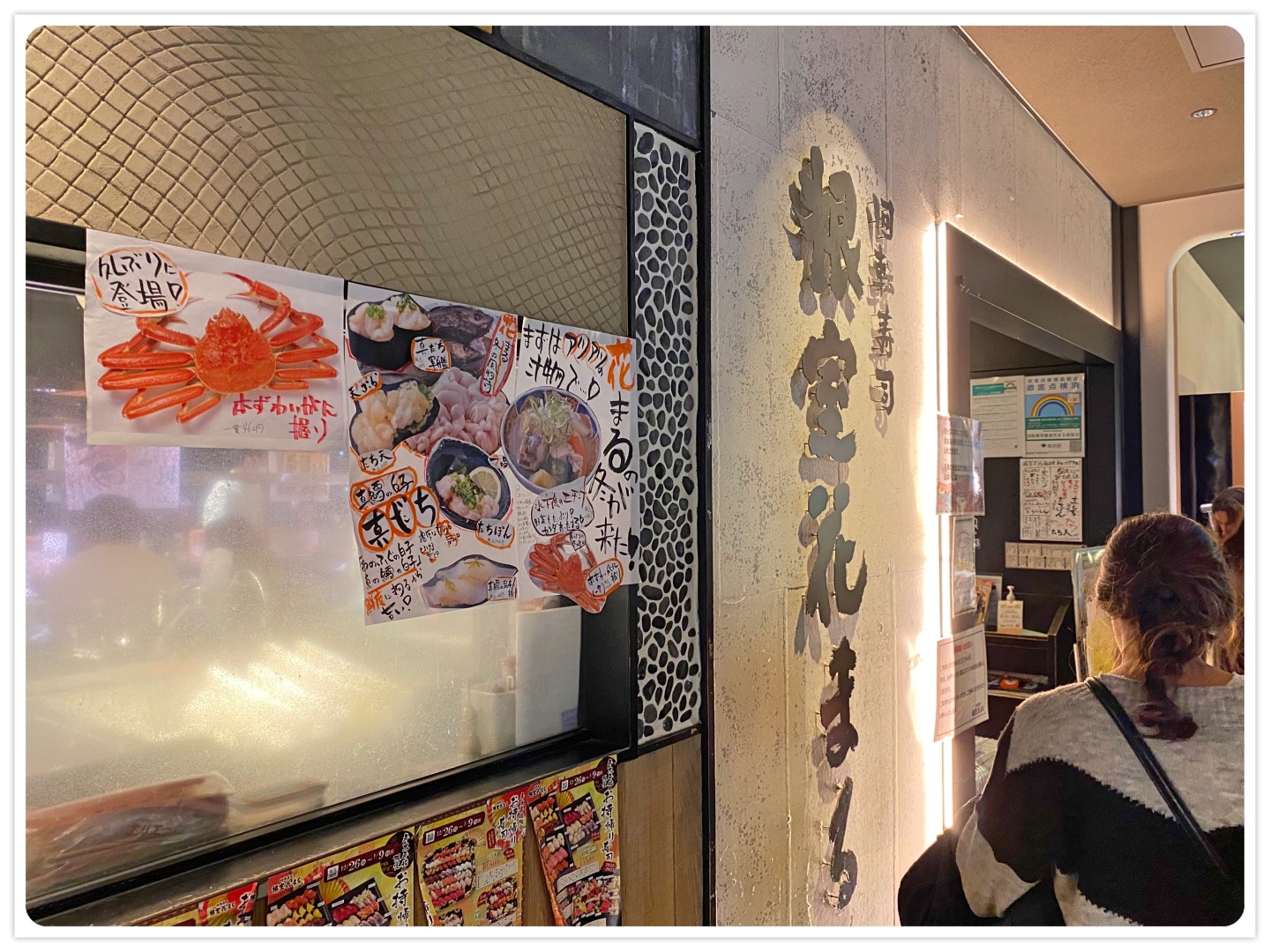 (Sushi Hanamaru queue area handwritten menu)
Write the corresponding numbers from the menu on the order sheet and hand it to the counter chef.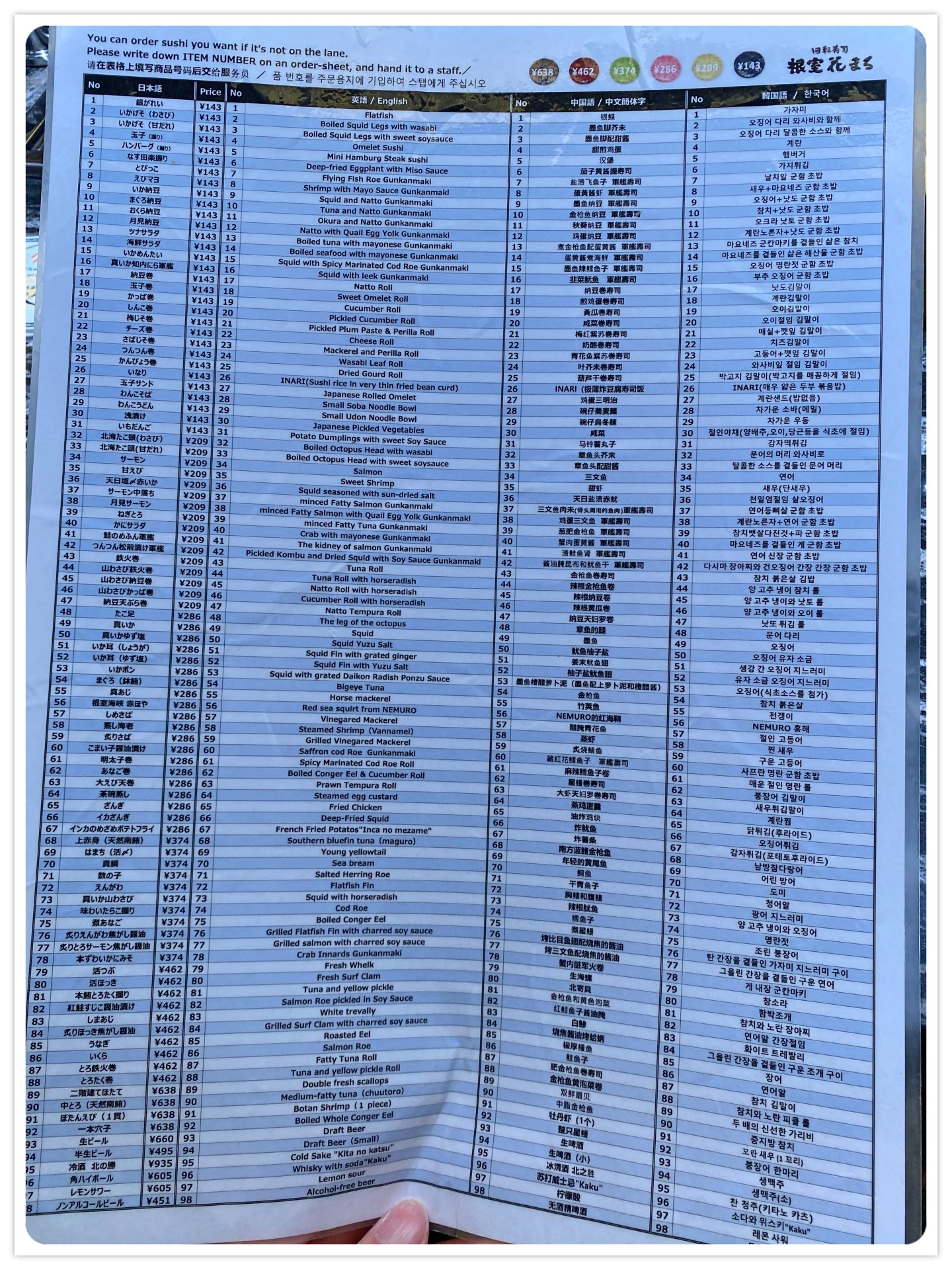 (21:40 Got seated and received a translated menu, in Simplified Chinese)
I was surprised to see that each seat's order sheet already had the seat number printed on it. Such a thoughtful touch.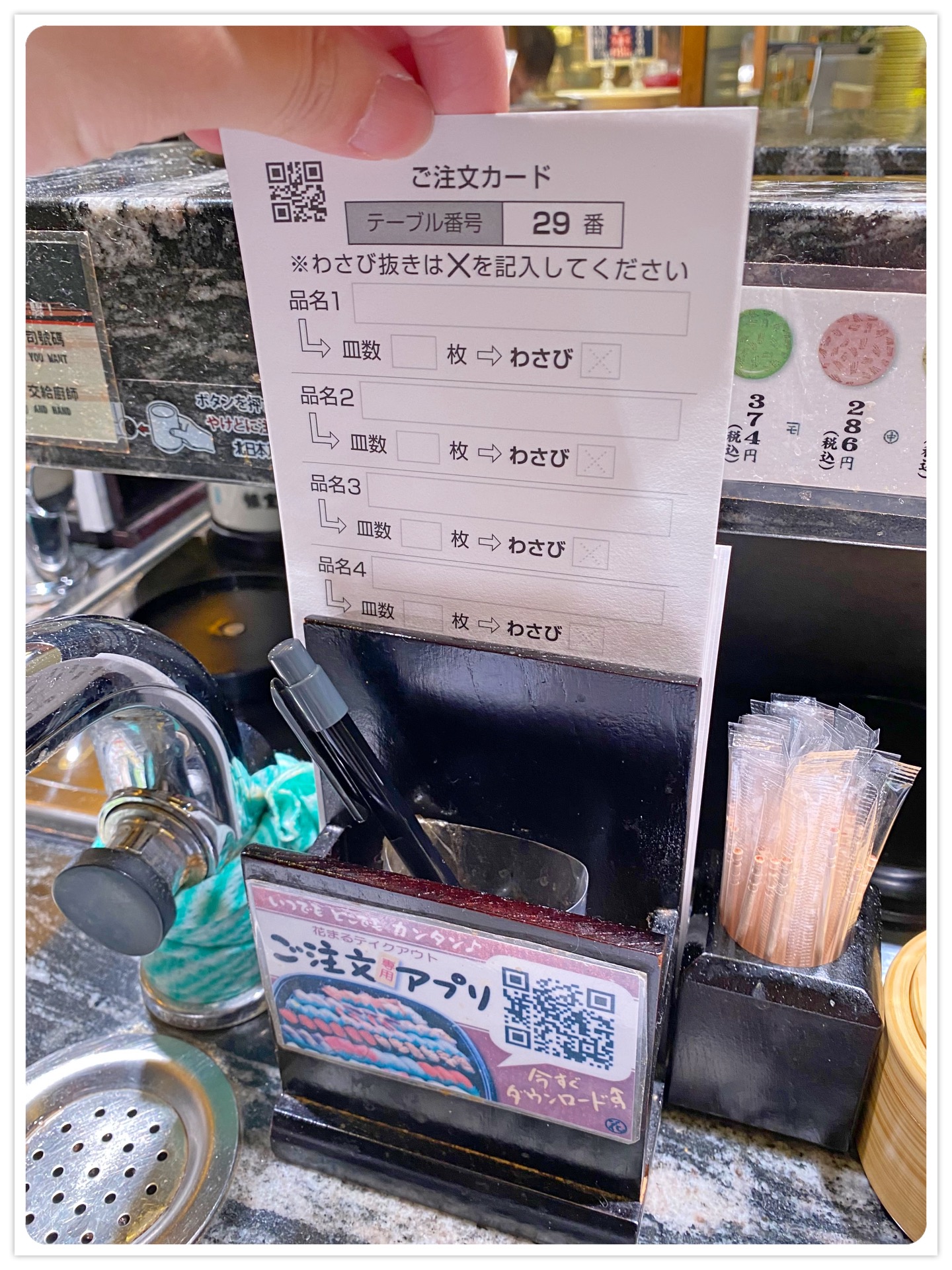 (Order sheet)
Since it was close to closing time, there weren't many sushi plates on the conveyor belt. During the pandemic, it's better to order freshly made sushi to minimize contact. The prices for different plate styles are also indicated in front of the seats.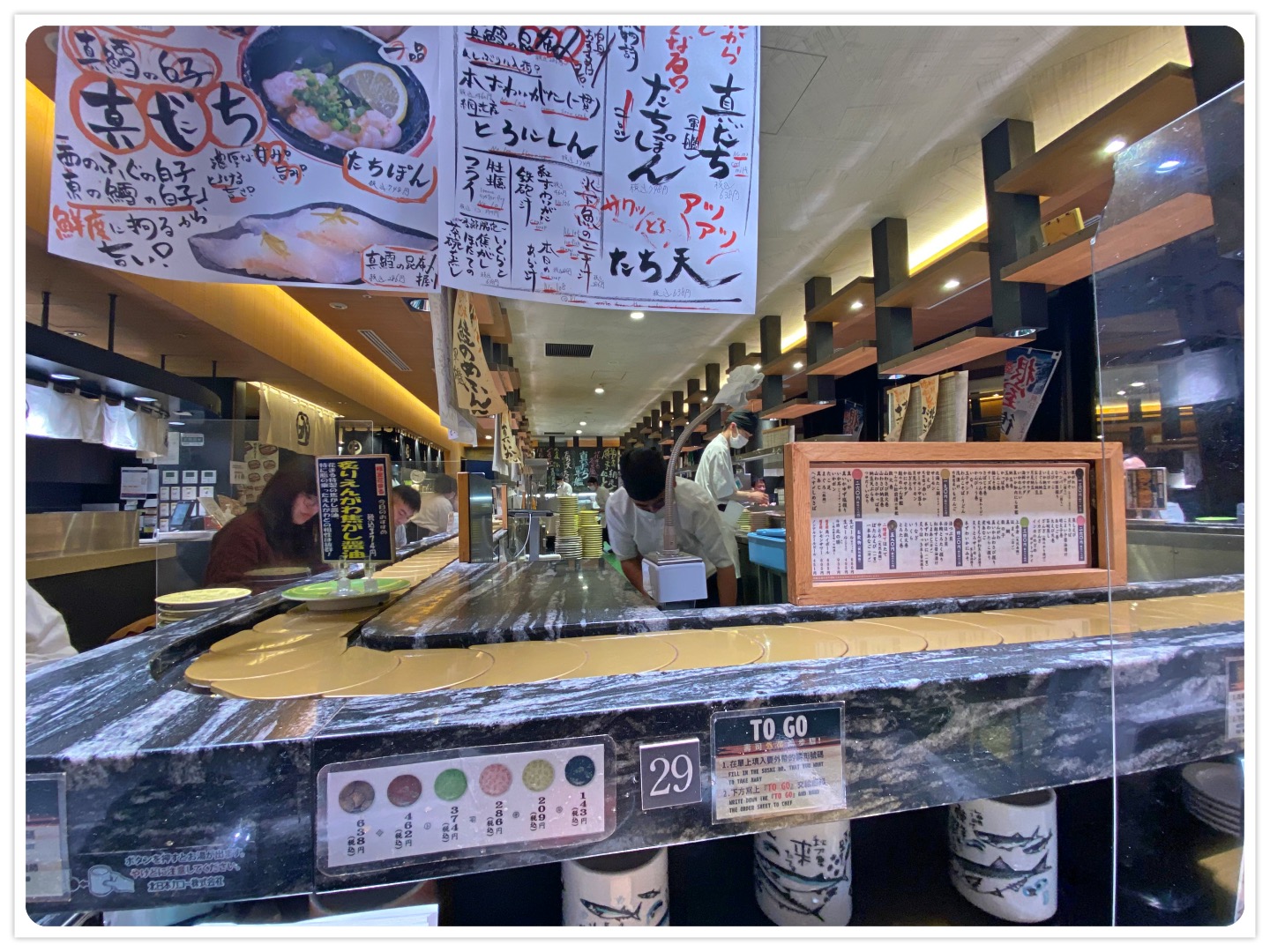 (Counter view)
While waiting for the chef to prepare the sushi, the table was equipped with ginger, soy sauce, and green tea. You can see the thoughtfulness and attention to detail of Sushi Hanamaru in this small space. For example, there is a drain under the hot water dispenser to catch any overflow, the plate designs have patterns and colors that match the restaurant's ambiance, and the cups are decorated with various fish… and so on.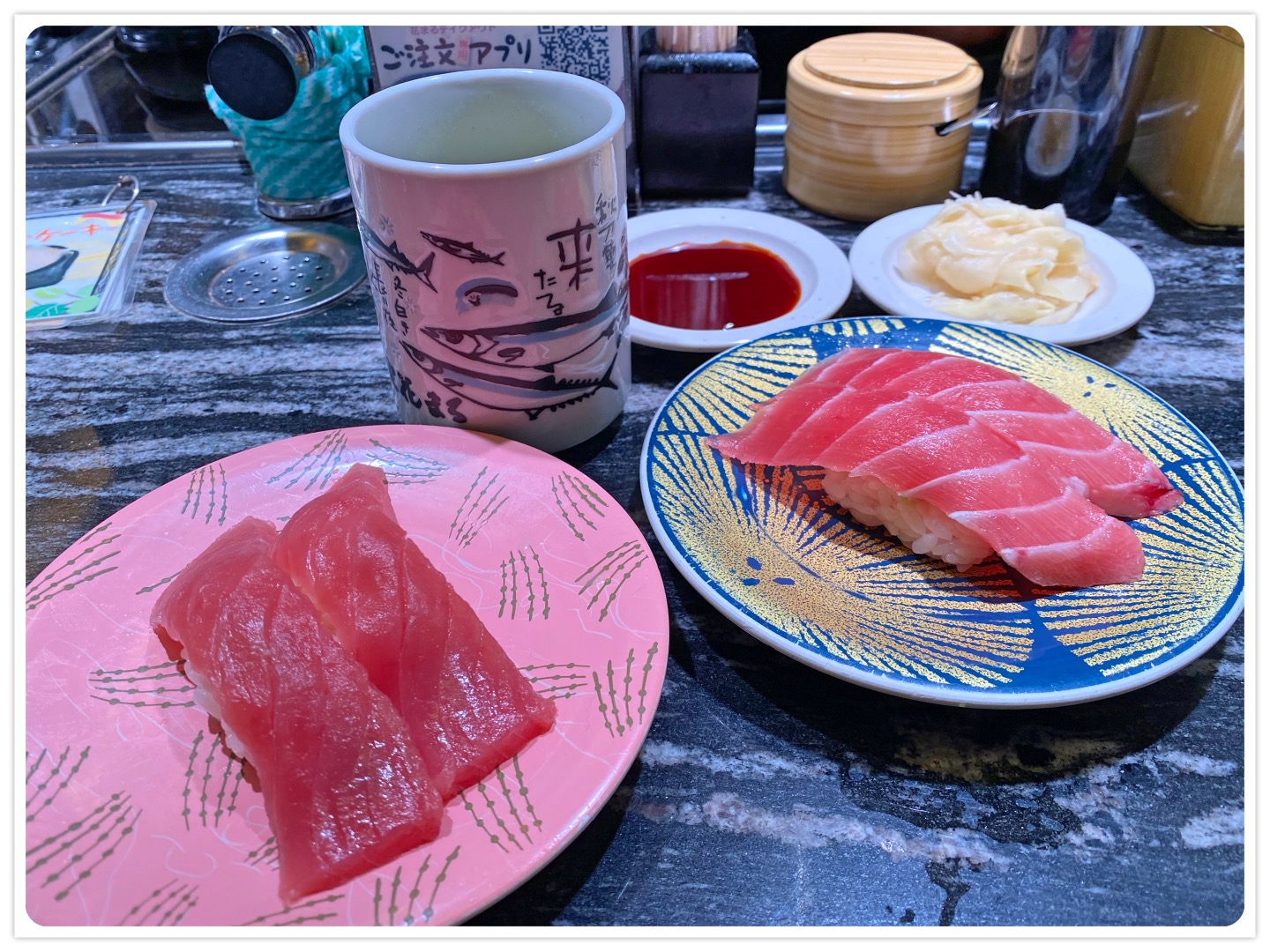 (Ginger, soy sauce, and green tea)
Dishes
54 Bigeye Tuna (JPY 260, pre-tax)
⭐️⭐️⭐️ 3/5
Although it's a basic option, notice that Sushi Hanamaru serves quite large portions of sashimi.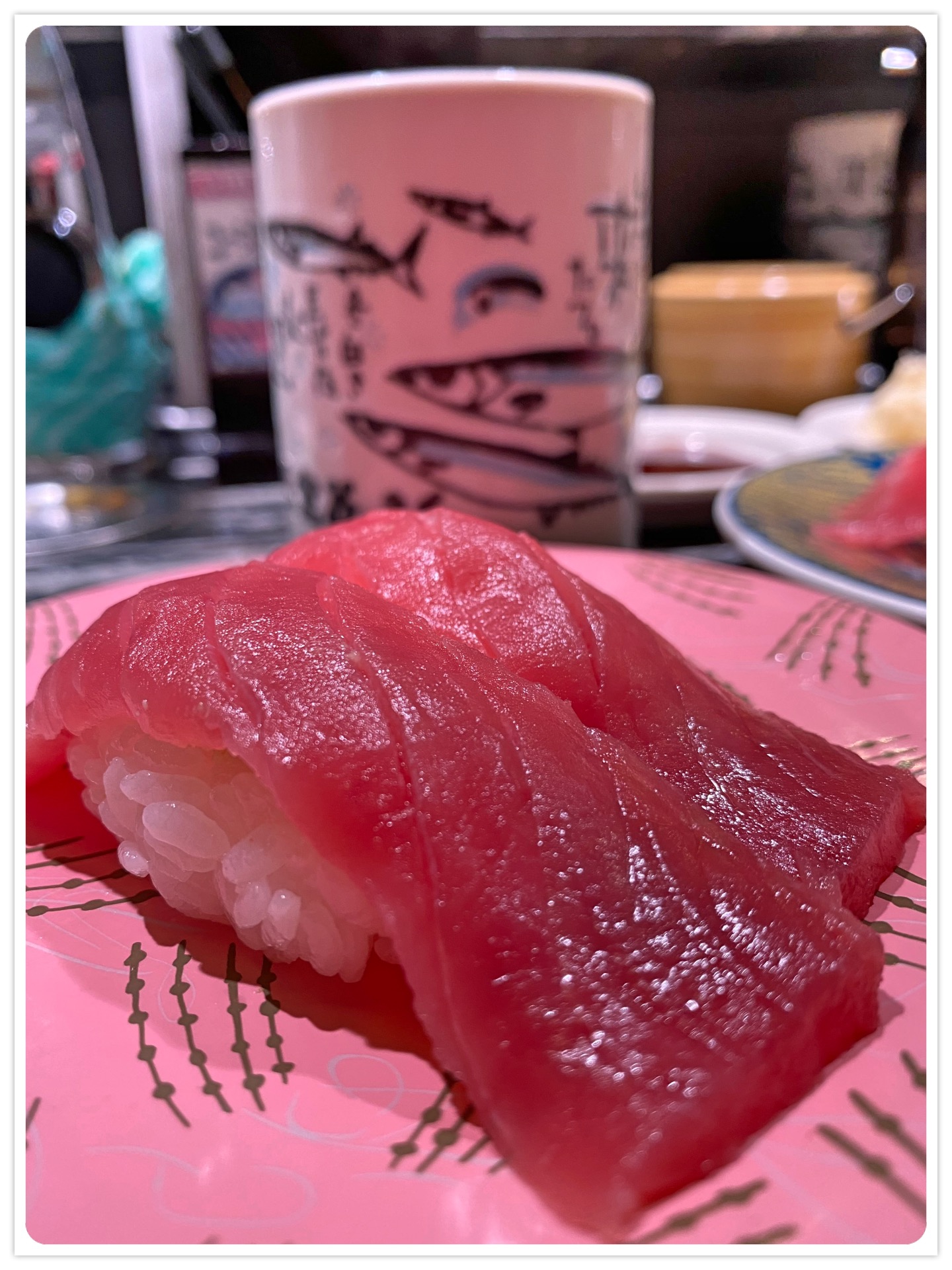 (Bigeye Tuna)
83 White Trevally (JPY 420, pre-tax)
⭐️⭐️⭐️ 3/5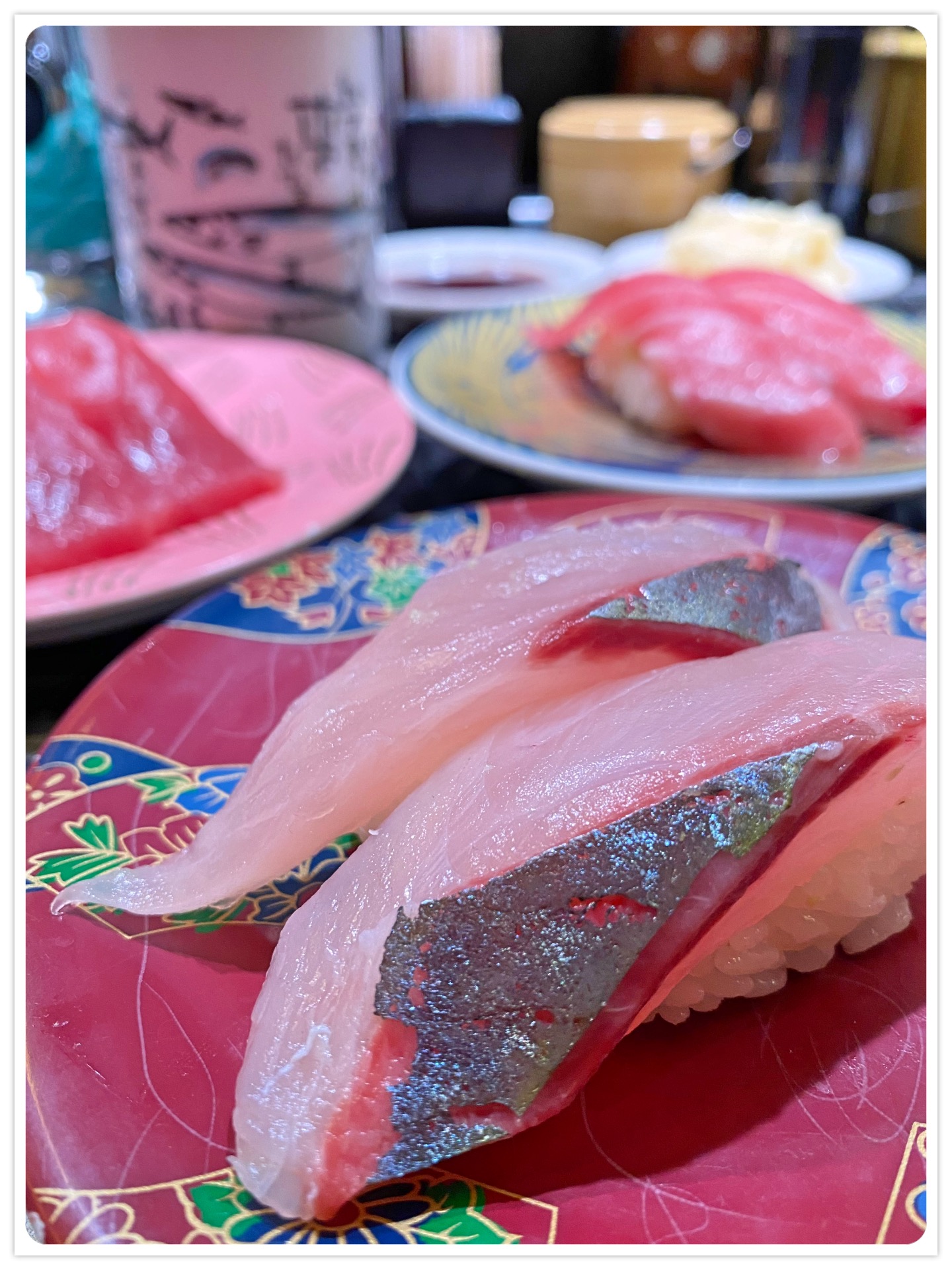 (White Trevally)
90 Medium-fatty Tuna (JPY 580, pre-tax)
⭐️⭐️⭐️⭐️ 4/5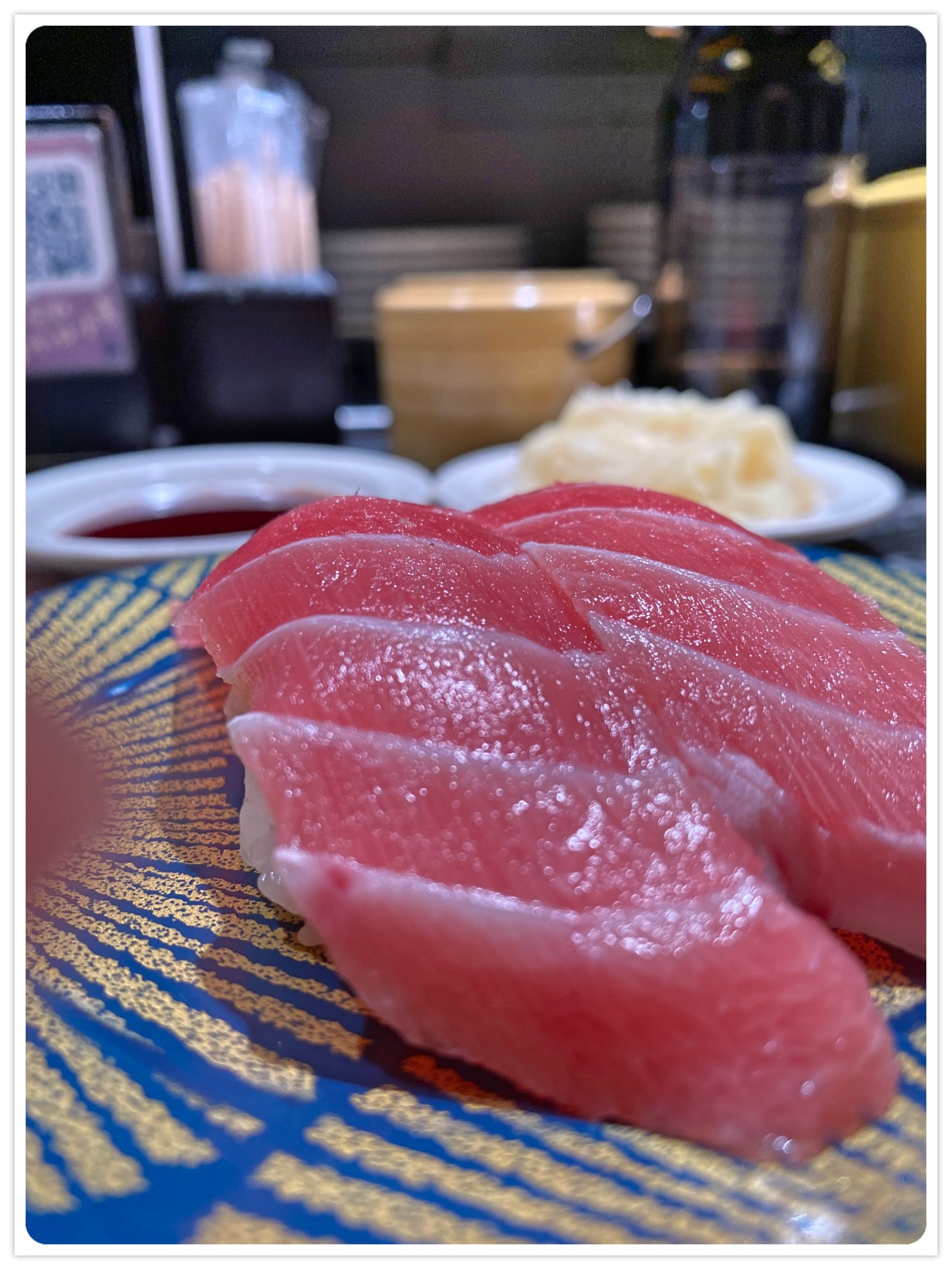 (Medium-fatty Tuna)
Vegetable Fish Soup (JPY 260, pre-tax)
⭐️⭐️⭐️ 3/5
A bowl of hot soup is great and comforting on a cold day. The soup is also quite rich in ingredients.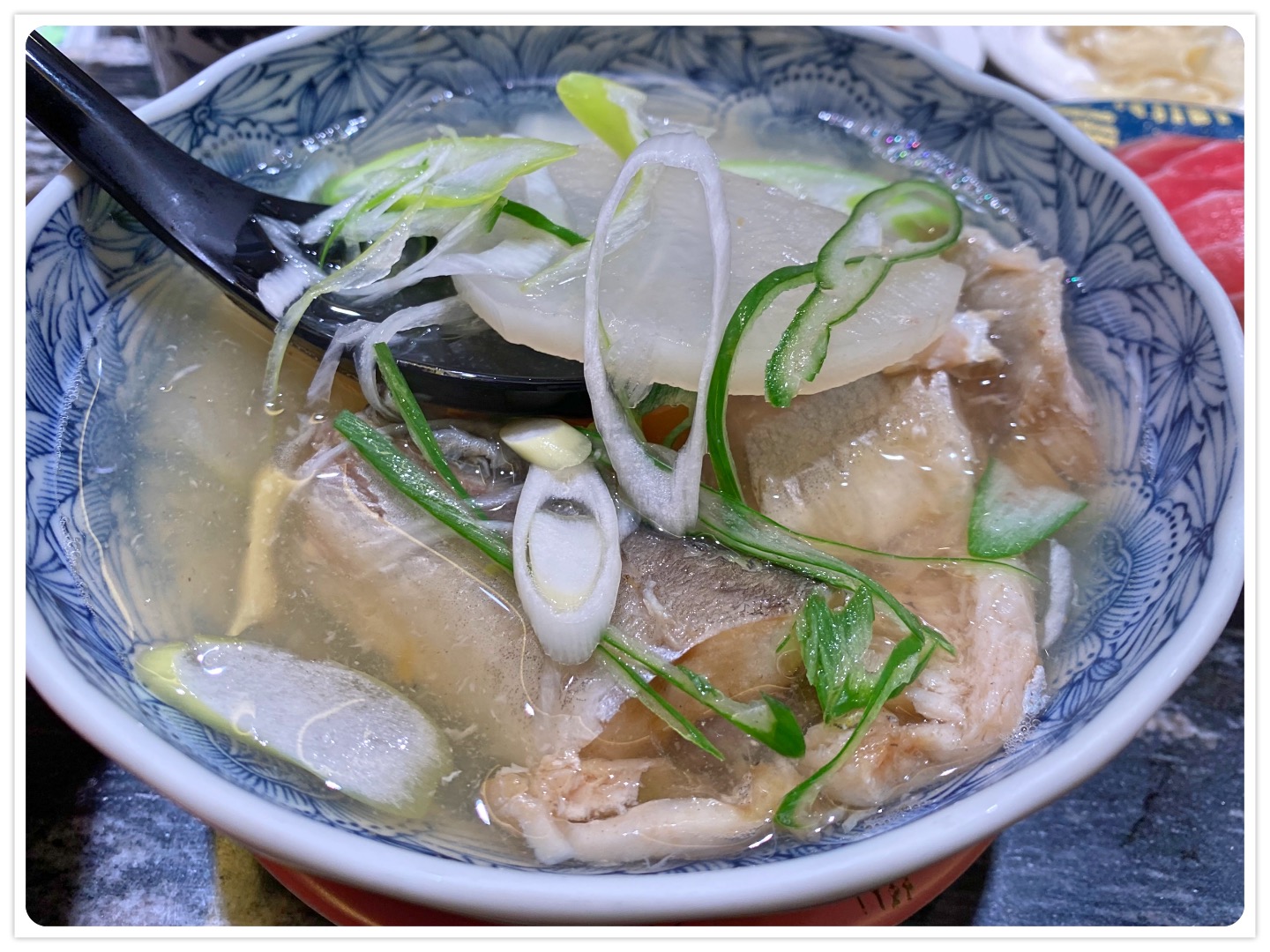 (Vegetable Fish Soup)
Finished Eating
The quarantine measures during the pandemic are well implemented. Only after getting up did I realize that other customers had eaten quite a lot…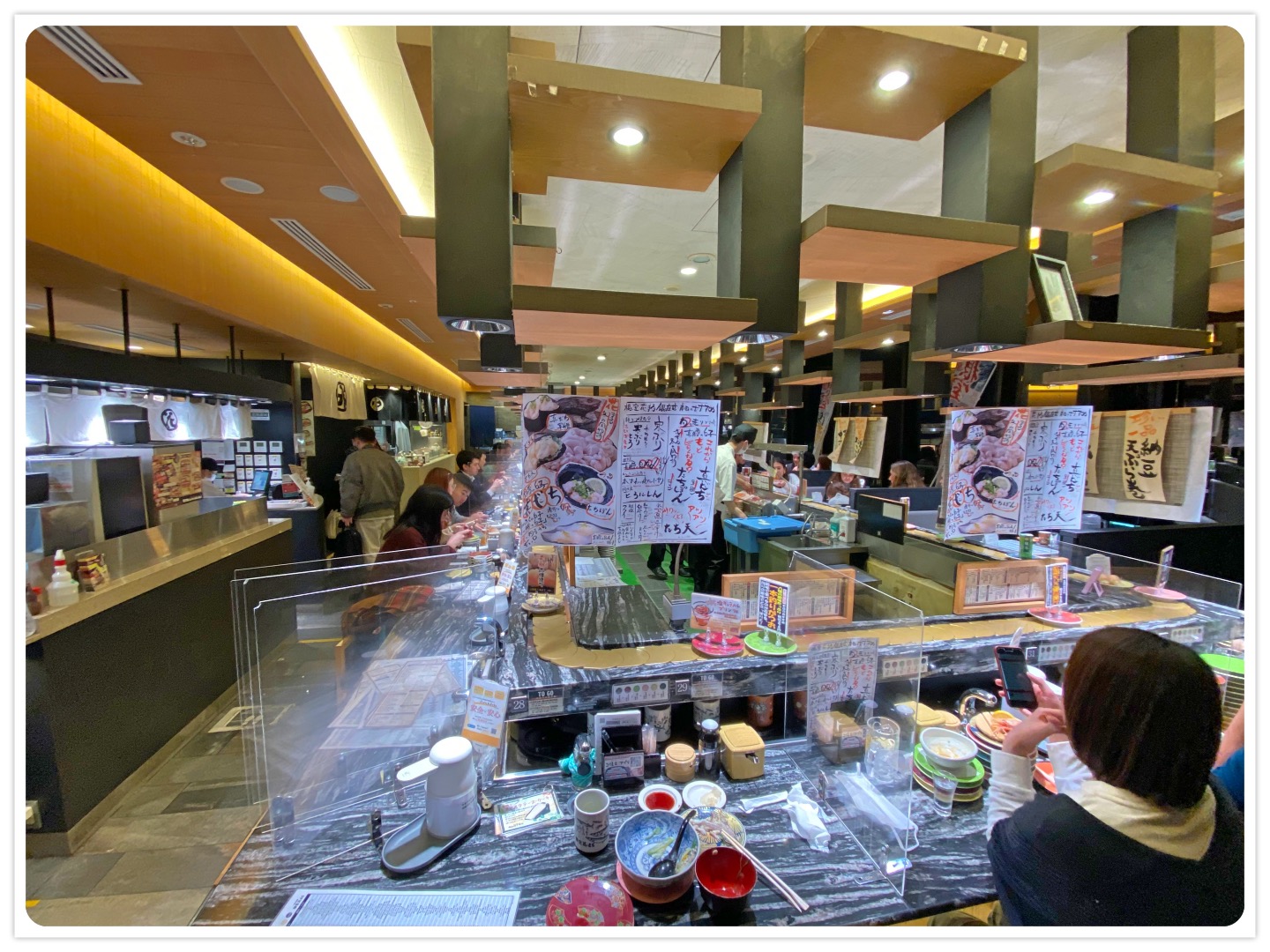 (Overall dining environment is bright and clean)
Bottom line
The ingredients are diverse and fresh, and the portions are generous. You can only queue in person, and if it's during mealtime, the waiting time can be considerable. However, the restaurant has started to offer a number ticket system, which should save some waiting time. You can use the meantime to stroll around nearby.
Information