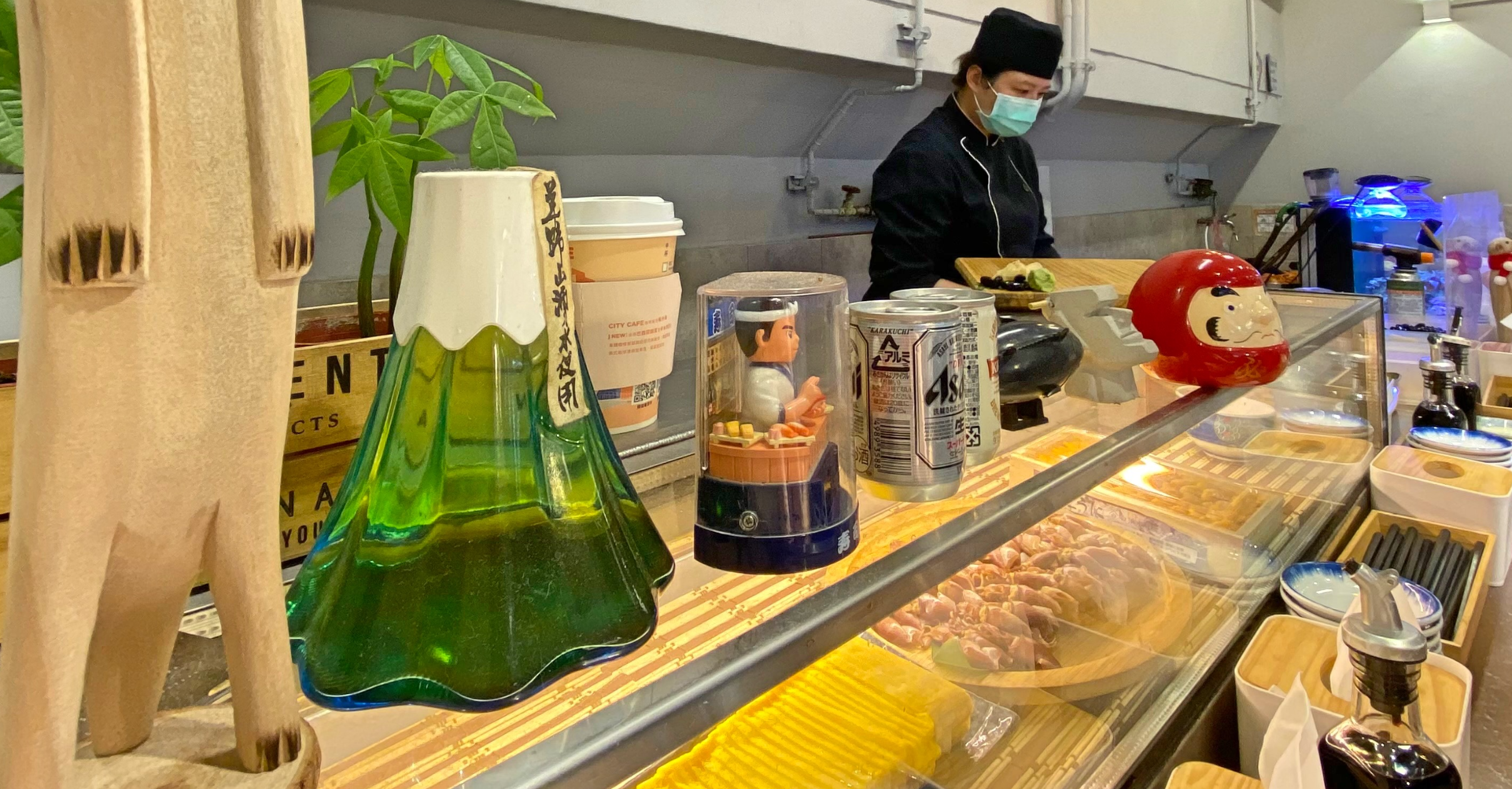 (Illustration: Photo taken at the restaurant's counter seating. Image source: Ernest.)
About
Every time I pass by Huashan Market, I see long queues; I initially thought it was for Fu Hang Soy Milk, but later learned that another queue on the Zhongxiao East Road side was for Shirakawago Huashan (合掌村 華山).
The queueing system is simple and convenient, with staff coming out to greet and provide menus for the next batch of customers, explaining special dishes or promotions for the day.
Don't bring too much stuff when dining here; it's best to travel light.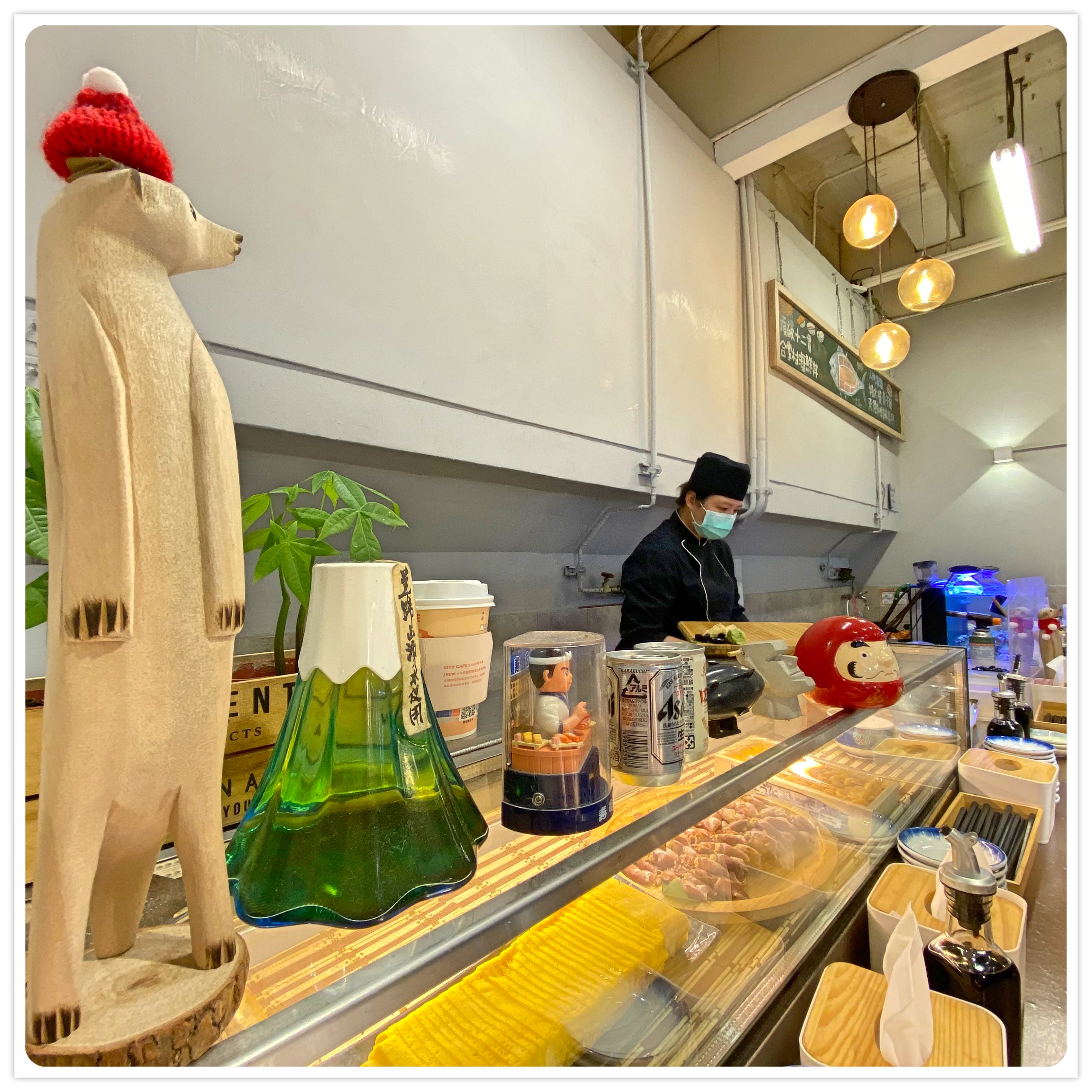 (View from the bar seating)
Dishes
Appetizer Soup
⭐️⭐️⭐️ 3/5
Seafood soup, seems refillable, with shrimp heads, generous ingredients, but a bit oily.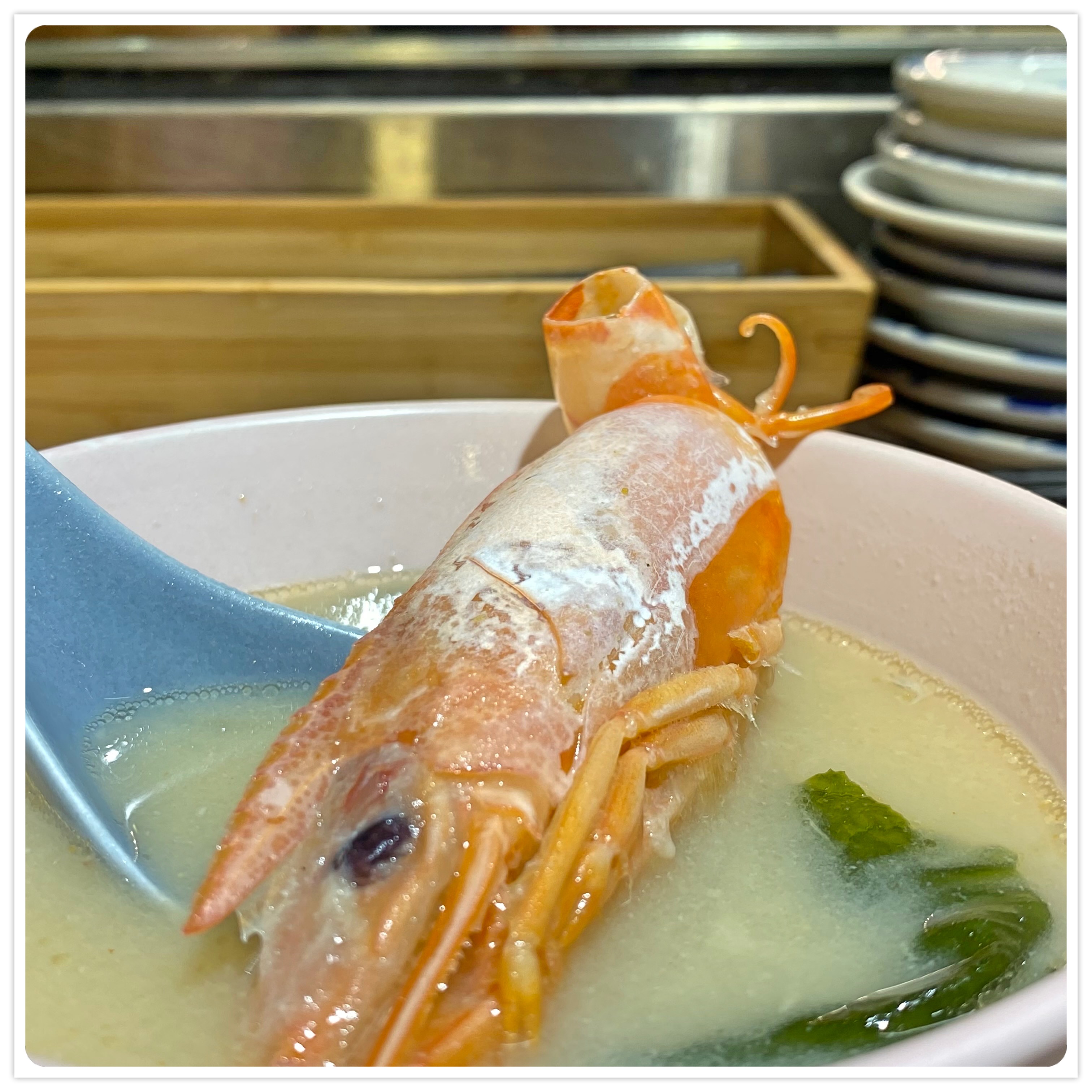 (Seafood soup with shrimp heads)
---
Little Happiness Seafood Bowl
⭐️⭐️⭐️ 3/5
The ratio of seafood and sushi rice is just right for me. The overall portion is not large, but it's perfect for pairing with some other dishes. If you look closely, you'll notice the thoughtful pairing of sauces, with each of the three fish having its own flavor enhancer.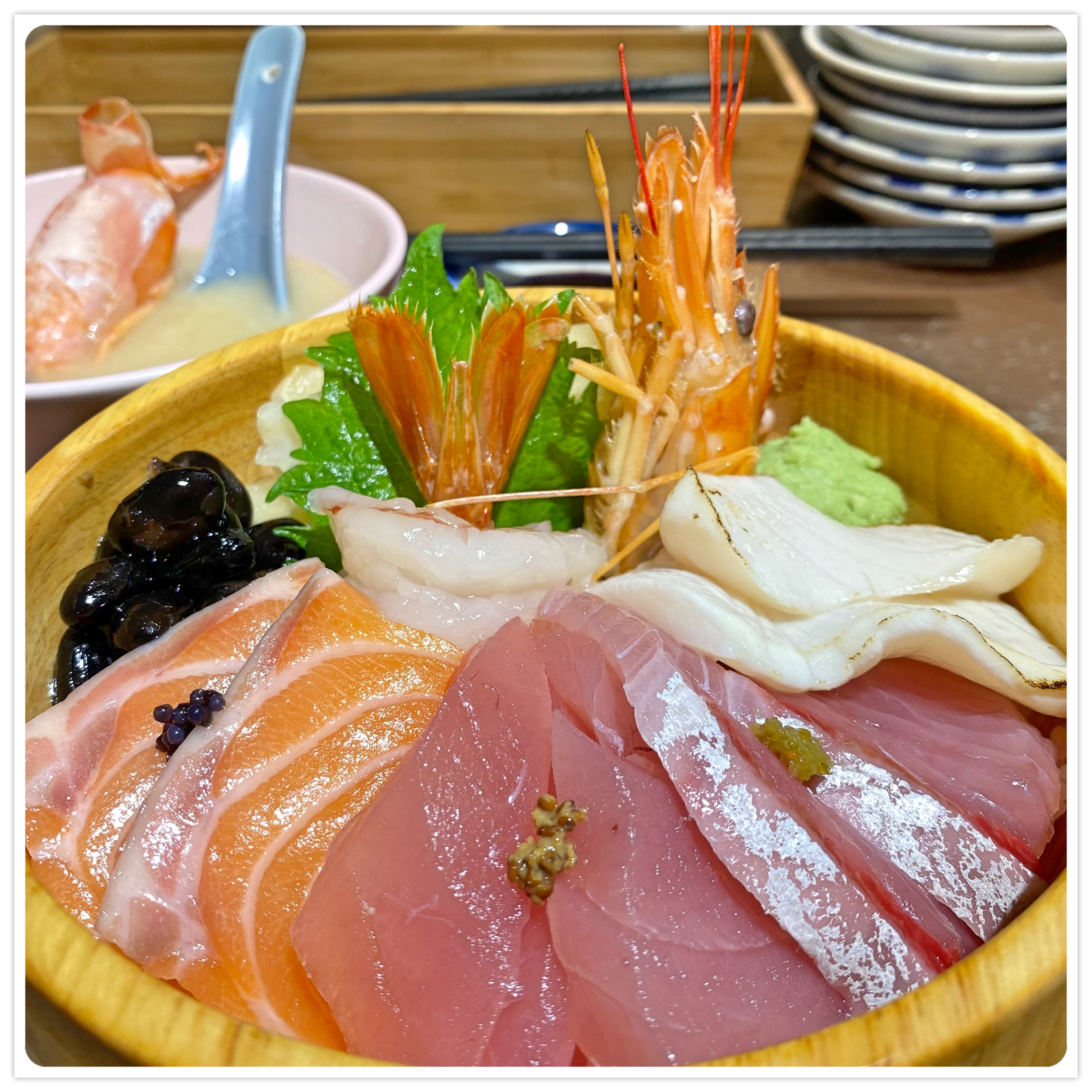 (Little Happiness Seafood Bowl)
---
Sea Urchin Sushi
⭐️⭐️⭐️ 3/5
Happened to be a buy one get one free promotion that day. There are some thoughtful little details, not many, but enough. The downside is that the sea urchin wasn't fresh enough. Not sure if it's just that day or I haven't had a diverse enough sea urchin experience… QQ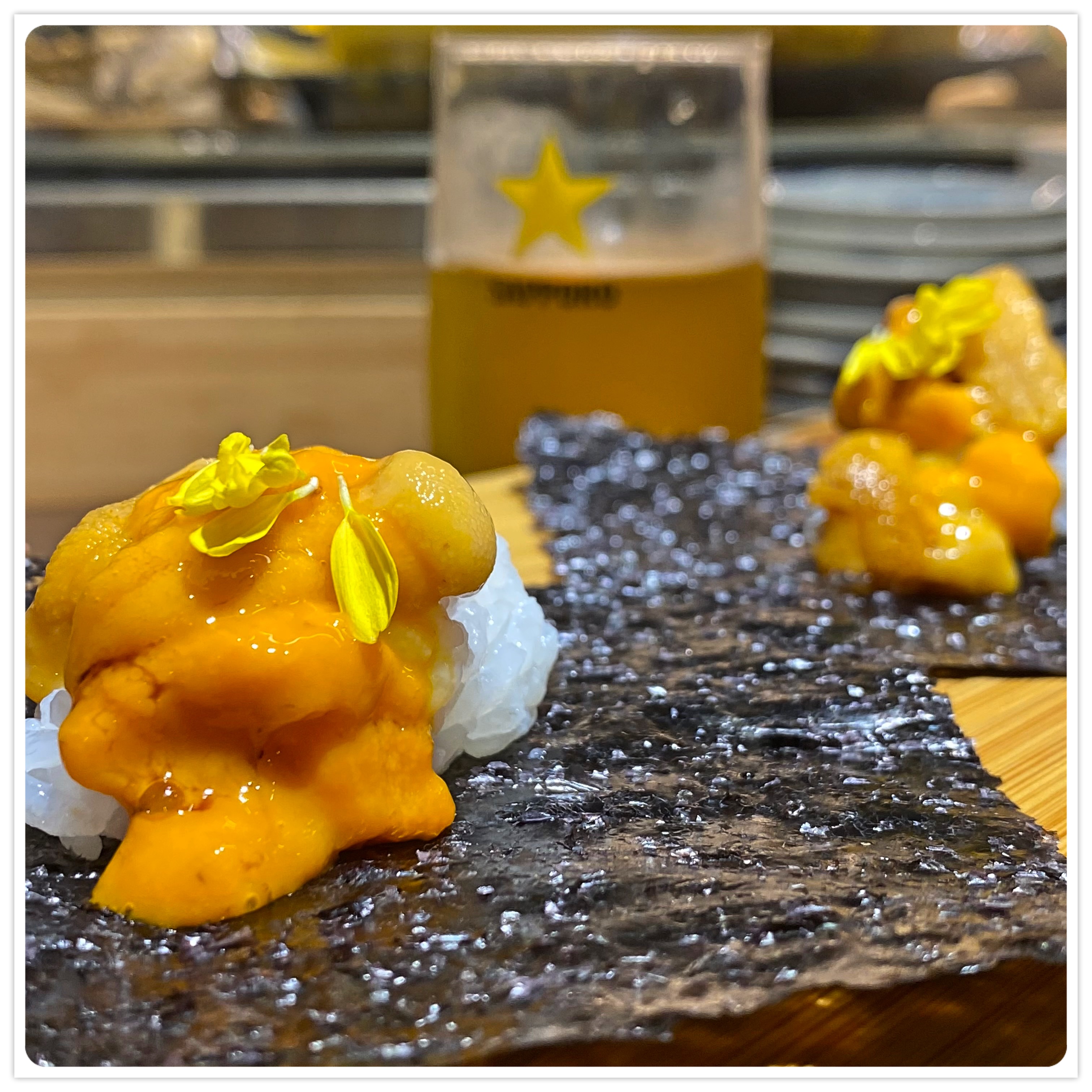 (Sea Urchin Sushi, presented with a matching color iced cup.)
---
Green Tea
⭐️⭐️⭐️⭐️ 4/5
The cup is even chilled. NTD 40 and this level of attention to detail is impressive! It's a shame there's a queue, otherwise, I might pop in for a green tea when passing by (I might get scolded for this, haha).
Another pity was that the staff were too busy that day, and only remembered to serve this green tea after all the other dishes were served.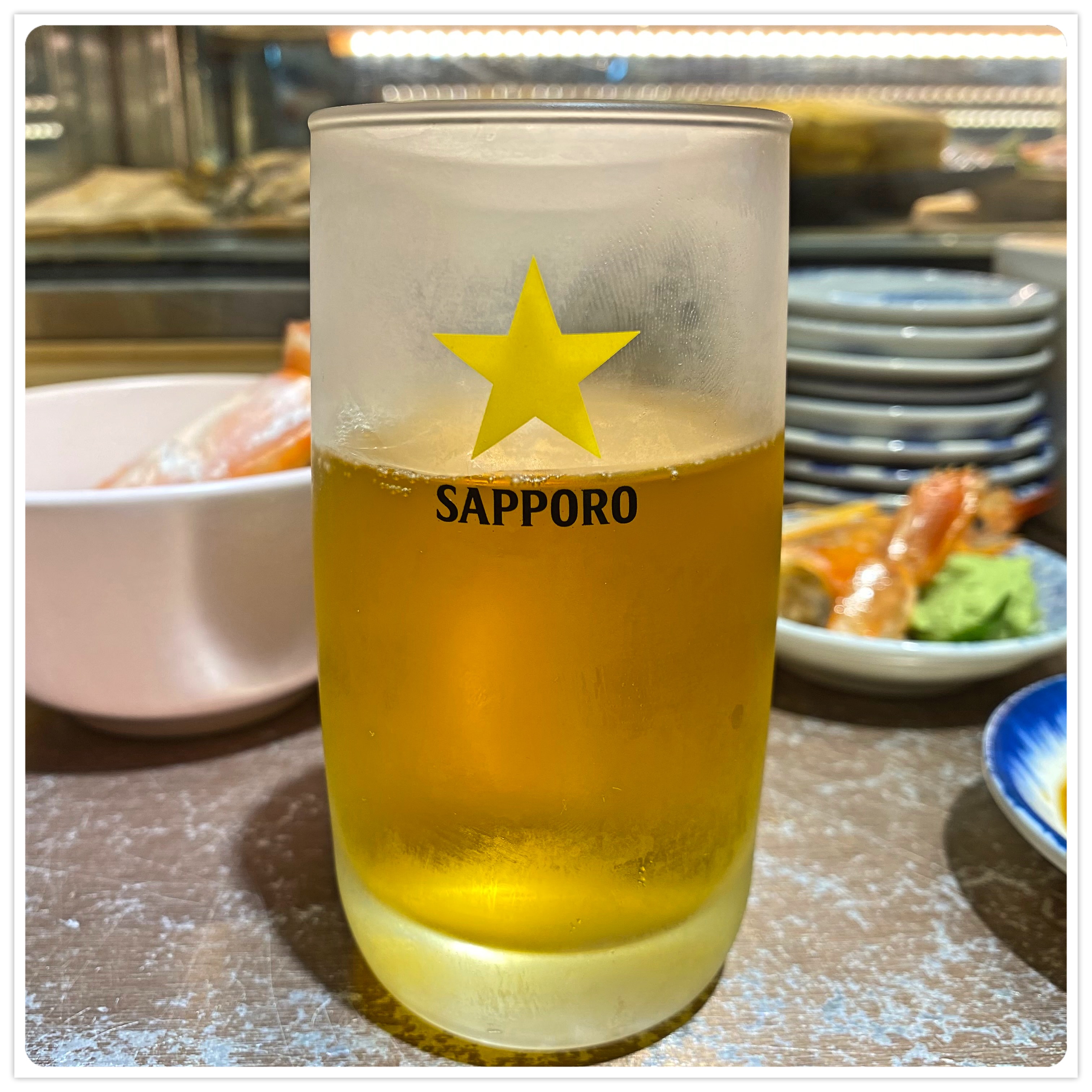 (Green tea with a chilled cup, instantly more delicious.)
---
Bottom line
If you have the flexibility in terms of the number of people, time, and schedule, it's worth queuing up and giving it a try. The cramped seating in the market, although compensated by the freshness of the ingredients and attention to taste details, is still a downside due to the queue and dining environment. You can't have the best of both worlds, but I believe there's a market supporting the owner's concept, allowing more people to enjoy Japanese cuisine.
---
Information